3 reasons to spend $1,000 on the Samsung Galaxy Note 20, and 3 reasons not to
Newer isn't necessarily better.
You might think the new $1,000 Galaxy Note 20 and $1,000 Galaxy S20 are two peas in the same pod as "affordable" counterparts to their high-priced Ultra siblings. They're not.
While the Galaxy S20 is basically a smaller version of the S20 Ultra, with the same chip, RAM, and screen tech as its pricier sibling, the Galaxy Note 20 shares very little with the Note 20 Ultra. Samsung has set the cheaper Galaxy Note 20 apart from both the Note 20 Ultra and the Galaxy S20 Ultra with a number of changes, many of which might make buyers think twice about buying one. Here's why your thousand bucks might be better spent on the slightly older Galaxy S20—or not.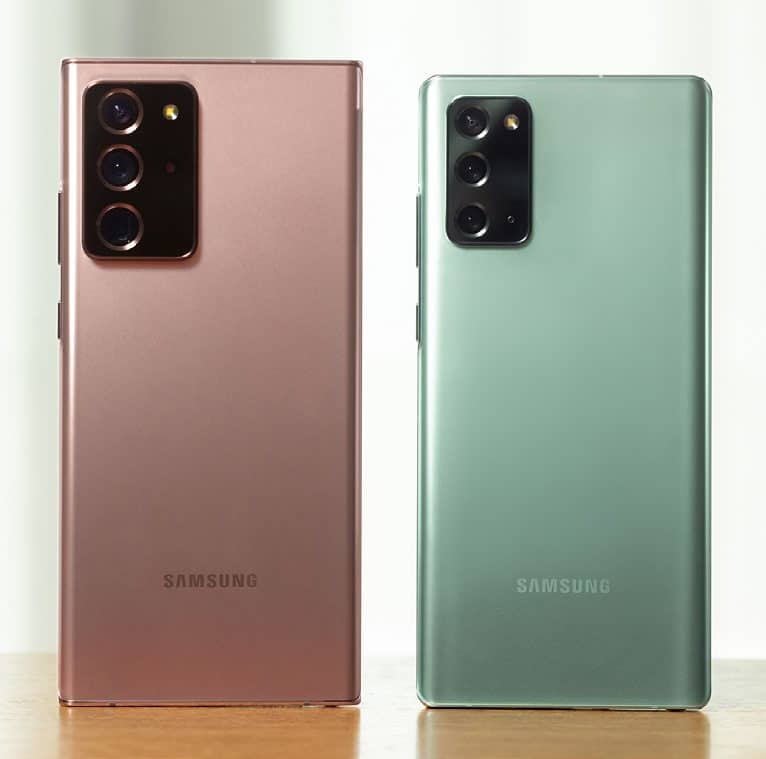 The Note 20 (right) is just a little smaller than the Note 20 Ultra but it's missing a lot of features.
THE GALAXY NOTE 20'S PROCESSOR IS FASTER THAN THE S20'S…
For the first time since Samsung has been using Snapdragon processors in the United States, the Galaxy Note has a faster processor than the Galaxy S. Samsung has opted to outfit the Galaxy Note 20 with the Snapdragon 865+ processor, which brings a 10 percent boost in speed and graphics. Whether that translates into a performance boost that you can feel is another story, but anyone who buys a Note 20 will have the best chip Samsung ever shipped.
...BUT THE GALAXY NOTE 20 HAS LESS RAM
Like the Galaxy S20, the Galaxy Note 20 Ultra is loaded with 12GB of speedy LPDDR5 RAM, but that's not the case for the Galaxy Note 20. The "cheaper" Note 20 only has 8GB of RAM, so you won't be able to keep as many apps open at one time or lock any of them to the RAM for instant loading. Granted, 8GB is plenty for a phone—and the Ultra still has 12GB of RAM—but if you're paying the same price, you'd expect the same RAM.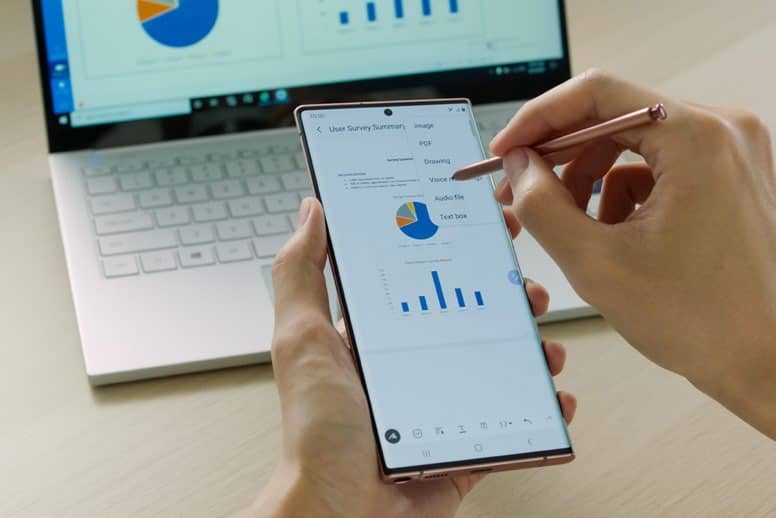 The new Notes app gives the Note 20's S Pen super writing and drawing powers.
THE GALAXY NOTE 20 HAS A NEW SPEEDY S PEN STYLUS…
You can read up to 3 premium stories before you subscribe to Magzter GOLD
Log in, if you are already a subscriber
Get unlimited access to thousands of curated premium stories, newspapers and 5,000+ magazines
READ THE ENTIRE ISSUE
September 2020