Yet Another Top Ten List of Popular Programming Languages
Open Source For You
|
February 2019
This is that time of the year when we make lists. So here is yet another list of the top ten most popular programming languages. This is however a list with a difference. It is not dependent on the author's personal preferences, but based on criteria outlined in the article itself.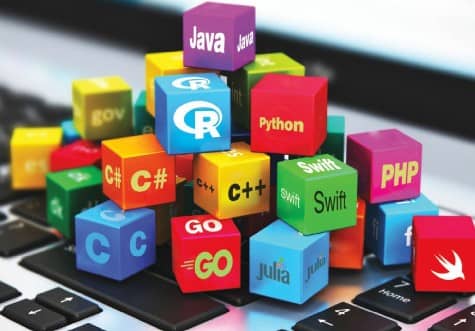 In this article, I will provide three different lists of programming languages for professionals with different needs. The first list will use the selection criterion of popularity. The second list will feature programming languages that gained in popularity in the four most popular rankings of languages (the TIOBE Index, the RedMonk Programming Language Rankings, the PYPL or PopularitY of Programming Language Index, and the IEEE Spectrum Ranking of Programming Languages) over the past three years. The criteria for selecting programming languages for the third list are similar to the first list, with the additional parameter being programming languages that had their first release in the last ten years.
The top 10 programming languages for 2019 in terms of popularity are:
Java
C
C++
Python
C#
PHP
JavaScript
Objective-C
R
Swift
In this list, Objective-C and R are new entrants when compared with the the top ten list of popular programming languages published in OSFY in 2017. Objective-C, a general-purpose, object-oriented programming language, first appeared in 1984 and is used mainly by developers in the Apple community for macOS and iPhone app development. The entry of this relatively old language – so old that it doesn't even have an official logo or mascot – into the top ten list is a bit surprising. The presence of both Objective-C and Swift in the top ten list of popular programming languages suggests that the number of developers in the Apple community is perhaps increasing.
The other newcomer in the top ten list is R, an open source programming language for statistical computing, making it the only scientific programming language in the top ten list. The increase in the number of data mining applications is reflected in the rising popularity of R.
The two programming languages left out of the list are Ruby and Go. With the strong support of Google, Go might make a comeback into the top ten list in the future. However, with many pundits writing off Ruby as a doomed programming language, its future popularity is debatable. Although this list is free of any biases, as mentioned earlier, the entries in the list are again highly predictable. Moreover, most of these languages are expected to retain their position in the coming years too. Well, that is one drawback of this listing of top ten popular programming languages.
The winners and losers in the programming world
You can read up to 3 premium stories before you subscribe to Magzter GOLD
Log in, if you are already a subscriber
Get unlimited access to thousands of curated premium stories, newspapers and 5,000+ magazines
READ THE ENTIRE ISSUE
February 2019