Recherche Tech Uses Open Source Technologies To Power Education In India
Open Source For You
|
August 2019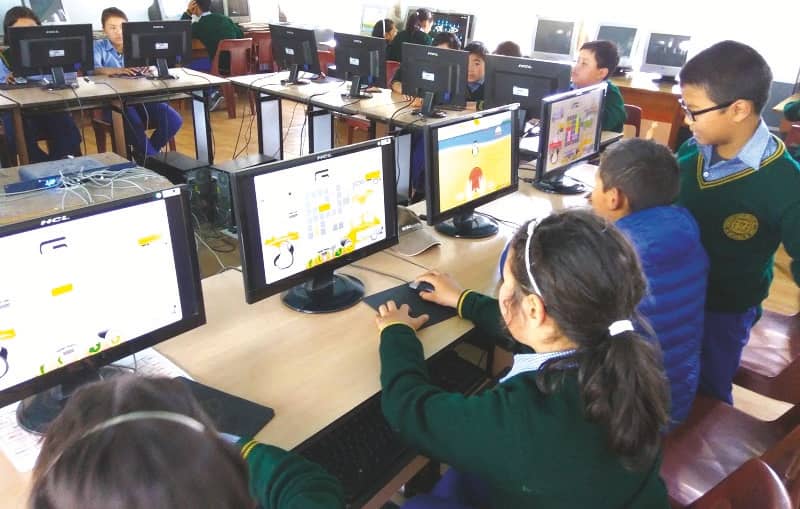 Recherche Tech LLP, a three-year-old software company based in Ahmedabad, Gujarat, is striving to take the lead in applying innovative, affordable and inclusive open source solutions in the educational segment. Its first commercial product is 'My sCool Server', a unique all-in-one education technology solution built using open source technologies. Ideal for schools, colleges and trainers, My sCool Server is a feature-packed device for powering computer labs, smart classrooms and offline content e-libraries.
It is packaged with some of the best free educational tools available such as Sugar, GCompris, the early math content of Khan Academy, as well as several engaging open source games and colourful storybooks from Pratham.
In an exclusive interview with the OSFY Bureau, Jigish Gohil, co-founder and chief product architect, Recherche Tech LLP, talks about the product, the company's sales strategy, the open source ecosystem, and how the firm built a business around it.
Q. Tell us more about your company. When and how did the My sCool Server journey begin?
A. Founded in 2016, Recherche Tech is recognized as a startup by the Department of Industrial Promotion and Policy, Ministry of Commerce & Industry, Government of India under the Startup India initiative. Soon after the company was founded, My sCool Server was validated as an innovative product by the incubation center at the National Institute of Design (NID), Ahmedabad.
The company's name is derived from the French word Recherché. It is an adjective, the literal meaning for which is 'rare, exotic or obscure'.
True to its name, Recherche Tech LLP was set up with the sole purpose of unearthing exotic and obscure technologies with the help of deep research. We innovate with these technologies, to create products and solutions for ICT in education, which will benefit the masses.
Social impact is one of our core concerns. We aim to bring the benefits of technology in education to the maximum number of schools possible, in the most cost-effective manner. We help schools leverage technology that allows them to continue using the hardware they have already invested in, reduce their carbon footprint, and save on Internet bandwidth by providing rich content for students, even without going online.
My sCool Server is a result of over a decade's experience in building education-focused GNU/Linux distributions, and working closely with teachers and students to do so.
Earlier, I had created a solution called 'Li-f-e: Linux for Education', which was built on openSUSE and was being used by the Indonesian government school system nationwide. This was backed by my expertise in Linux Terminal Server Project (LTSP), and even received the FOSS India Award from Open Source For You magazine. We saw that there was a need for something that was easy to deploy, irrespective of the school's computer lab setup, but the solution also needed to provide quality offline content and & Memeasurable metrics. My sCool Server was conceptualized and created to address this need. The interactive whiteboard is the latest improvement added to it, based on our ongoing assessments of user requirements.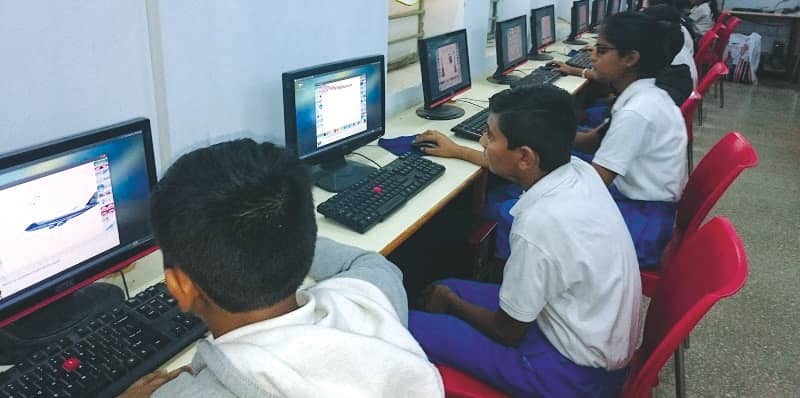 Q. Is My sCool Server the company's first product or are there any other products as well?
A. My sCool Server is the first and only commercial product from the company. Though it was initially conceived to cater to the computer lab needs of the Gujarat State Board schools, today it has come a long way.
You can read up to 3 premium stories before you subscribe to Magzter GOLD
Log in, if you are already a subscriber
Get unlimited access to thousands of curated premium stories, newspapers and 5,000+ magazines
READ THE ENTIRE ISSUE
August 2019