NEXT-GEN DISTROS
Step right up: Jonni Bidwell is here to unveil the finest Linux distros around!
TAKE A MOMENT to cast your mind back 15 years to that pre-credit crunch optimism of the mid-2000s. Windows users were appalled by Windows Vista, and a new Ubuntu operating system was claiming that it could displace Windows—despite being based on the fiendishly inaccessible Linux, and thinking that orangey-brown was a good desktop color.
Well, Windows may not have been wiped out by Ubuntu, but Linux has developed in leaps and bounds since then. It's more usable than ever before, and key industry players take it much more seriously now. Thanks to Valve and Vulkan, we can play thousands of Windows-only titles on our Linux boxes. More companies than ever are shipping Linux on consumer hardware, too—your wireless hardware probably works with it.
Best of all, there's a fine range of distros to choose from. Ubuntu has always been a great place to start, but it's not to everyone's taste. Here, we present our pick of the next generation of distros, which is sure to ruffle a few feathers. Since making Linux easy is very difficult, we've got a section on usable distros, including our long-time favorite for beginners: Mint.
Next, we'll explore some of the best-looking distros out there that will give you a truly modern desktop. In particular Elementary OS, through its Pantheon desktop, is doing the unthinkable by making Linux simple, powerful, and—dare we say it—at least a little bit Mac OS-like.
Finally, we'll look at distros that are leveraging the latest in open source technologies. You might not want these technologies (or so it seems by the number of complaints about Wayland, Systemd et al), or you might not be able to use your favorite software with them easily, but these will shape desktop Linux in the years to come.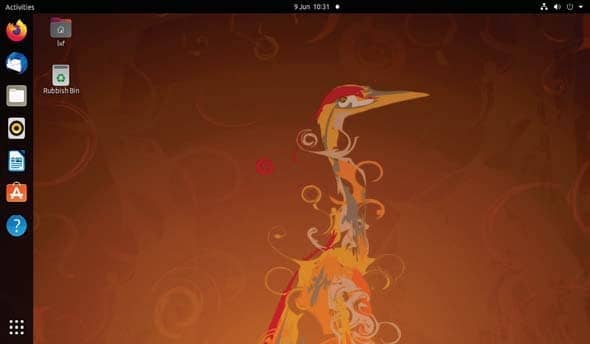 Linux Milestones
Many battles were fought—and coffee urns emptied—to get distros to where they are today. Here's a quick recap
LINUX DISTRIBUTIONS have come a long way since the good old days. In the beginning, of course, there were no distros (actually in the beginning there was no Linux, and no space-time, then there was a big bang— but you get the point). You'd start with the kernel, somehow bootstrap a barebones system, fetch some GNU tools, mess with the make files, compile those packages, install them, realize you'd got your Make file wrong, tidy up the mess. Rinse, lather, repeat. It was great fun.
More often than not you had to get these things on CD or even floppy disk in the post, unless you had access to the internet (or a friend in a computer science department). Then in 1992 came SLS, which inspired Slackware and later frustrated Ian Murdock into creating Debian. Yggdrasil, the first Linux live CD, was launched shortly after SLS, which required a gluttonous 8MB of memory and a gargantuan 100MB of disk space. The first stable version of Debian didn't appear until 1996, by which time Red Hat Linux was on the scene, and all of a sudden people realized there was money to be made with Linux.
It's easy to overlook the contributions of those pioneer distributions, and other giants such as SUSE and Mandrake, and indeed those of lesser-heard ones, such as Conectiva (a distant ancestor of Mageia that popularized Linux in South America).
There's a tendency to just focus on Ubuntu as the great humanizer of Linux. And by the same token, there's a tendency to dismiss desktop Ubuntu today as a sideshow to Canonical's commercial success. Ubuntu continues to do great things for Linux, and is an excellent distribution for beginners and professionals alike. But what happened in the mid-2000s was pretty exciting. Suddenly, there was a version of Linux that anyone could use. It did everything that Windows XP did (except maybe talk to your wireless device). There was an office suite that could mostly open Word documents. Something was standing up to the Microsoft juggernaut…
Things are different now. Microsoft's attitude towards open source has changed, and desktop computing isn't the be-all and end-all it once was. The web is truly OS-agnostic, so there's no danger of say, your bank not supporting you if you use Linux. We take for granted the ability to watch Netflix or play games, but this would have been unimaginable on Linux systems just a few years ago. Today Intel, Oracle and even Microsoft (sort of) now have their own Linux offerings. A few stand-out distros have emerged that have brought genuine innovation, whether technical or ideological, to the Linux world. So let's have a look at some of them.
SOLVING PROBLEMS
Don't worry if you think something's not right with a particular Linux distribution. You're entitled to a full refund after all. Only kidding. In 2012 even the creator of Linux, Linus Torvalds himself, raged at OpenSUSE developers when he discovered that adding a printer (on his daughter's laptop) required the root password. Sometimes there are reasons why things are that way (in 2012 there wasn't the notion of a privileged local user; it's handled by systemd these days), sometimes it's a genuine bug, and sometimes you're just using it wrong.
These days Linus is generally calmer (except perhaps on the subject of L1D cache flushing), and his recently purchased development machine (a Threadripper 3970X which you can read all about on ZDNet at www.zdnet.com/article/look-whats-inside-linus-torvalds-latestlinux-development-pc) runs Fedora 32. And we'll talk about that later on. We'll also see how elementary OS is tackling unnecessary password requests over the page.
There are plenty of ways to get help with Linux, and thanks to its popularity it's highly likely someone has encountered your issue before you did. So your first act should be to always be to Google (or DuckDuckGo if you prefer) your problem. Beyond that, head to your distro's forums and search there. If you still feel like you've hit a new issue then describe it as best you can, and check the forum's guidelines about how to get and attach appropriate log files and hardware informations. Help the community to help you.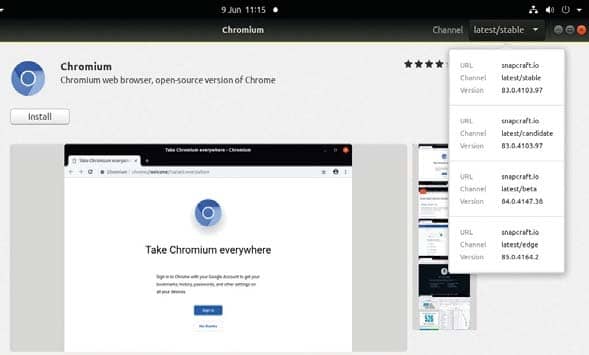 User-friendly Usability
Some Linux distributions go out of their way to make new users feel comfortable. We shine a spotlight on the more welcoming distros
LET'S LOOK AT LINUX MINT FIRST, which continues to be a favorite of ours. In particular, it's one that we still recommend to users who are taking their first steps with Linux. Initially (the 1.0 release in 2006 was a beta based on Kubuntu), it took the Ubuntu codebase and bundled flash and Wi-Fi firmware to make for a better out-of-the-box experience. It experimented with its own codebase for a couple of years, but then returned to Ubuntu's, and since then the two have always been package-compatible. It enables Mint to piggy-back off the treasure trove of packages in the Ubuntu repositories, while still providing its own experience.
When Ubuntu switched to its Unity desktop, Mint offered something more conventional in the form of its Cinnamon desktop (which first appeared in Mint 13). Cinnamon was initially based on Gnome 3, but soon became its own thing. For die-hard traditionalists, Mint also offered the then-fledgling MATE desktop a fork of Gnome 2. Both Cinnamon and MATE continue to thrive, while Unity has been abandoned by Canonical (though the latest version lives on in the UBPorts mobile OS, and the penultimate edition is still tended to by a small but loyal community). When Ubuntu 18.04 was released, sans 32-bit ISO, Mint went ahead and produced its own (32-bit packages were still built for 18.04, but this is not the case for the latest edition, so Mint 20 is 64-bit only).
We're still waiting for Mint 20 to arrive, and Clem and the team have remained largely silent about what to expect. In previous releases, it's been as much about what they've removed from Ubuntu as what they've added. For example, the "anonymous" telemetry information that you have to opt out of sending in Ubuntu is banished from Mint.
As Ubuntu moved towards the Snap packaging format, some Mint users voiced concern about whether these would become the norm in Mint, too. They (unlike Flatpaks and AppImages) rely on a proprietary app store after all, which makes Canonical a sort of kingpin in the software-distribution ring. The team reassured users that Mint wouldn't contribute to this Snap monopoly. Last year they said they'd support Snaps as long as they were useful and "didn't become the de facto standard [for packages]." Now they've put their money where their mouth is. Try installing Chromium with apt in Ubuntu 20.04 and you'll find you get a dummy package that installs the Snap version. This is irrefutable evidence of a Snap usurping a traditional package, and something the Mint team won't stand for.
MINT 20 BETA INSIGHTS
As we write this, the first details of what to expect in the Mint 20 beta are starting to emerge. And one of the first is that no Snaps will be installed by default. The snapd daemon will also be absent, but you can add it if you wish. As a precaution, traditional apt packages will be blocked from installing snapd to prevent them acting, like Chromium's, duplicitously.
You can read up to 3 premium stories before you subscribe to Magzter GOLD
Log in, if you are already a subscriber
Get unlimited access to thousands of curated premium stories, newspapers and 5,000+ magazines
READ THE ENTIRE ISSUE
November 2020