Bang & Olufsen Beoplay H9 noise-canceling headphone: A stunning refinement to a flagship
Macworld|June 2020
Refinements in comfort, battery life, and Google Assistant integration coupled with solid active noise cancellation make these among the top choices for headphones at the $500.
High-end Danish audio maker, Bang and Olufsen is known for its striking designs and high-fidelity audio reproduction, and both characteristics are in abundance in the company's latest flagship wireless headphone, the Beoplay H9.
Featuring excellent active noise cancellation, B&O's signature sound, premium materials, and craftsmanship, excellent battery life, and Google Assistant built in, the $500 Beoplay H9 gets my strong recommendation.
REFINEMENTS OVER ITS PREDECESSOR
The Beoplay H9 is a refinement over its predecessor, the Beoplay H9i. I reviewed in February 2019 (go.macworld.com/b09i). Indeed, put the two side-by-side or hold them in your hands and you'll be hard-pressed to tell the difference.
The H9 sports the same cowhide leather headband and cloth underside with four padded quadrants. The perfectly machined, brushed-aluminum headband arms remain a thing of beauty. They slide effortlessly from the headband and stay in place for infinite adjustment points. The soft and plush leather-wrapped ear cups themselves rotate smoothly on aluminum arms like a precision piece of equipment.
The Beoplay H9, however, is more comfortable to wear for extended listening sessions; it's much more energy-efficient, so its battery lasts longer; and B&O has put Google Assistant at your beck and call.
UPGRADED COMFORT
In my review of the Beoplay H9i, I noted that after about an hour, I'd start to feel pressure at the very top of my head, due to the lack of adequate padding. B&O has addressed this issue by adding more padding under the headband. I can say that with the H9, long listening sessions were now no problem. I didn't regularly experience the need to take off the headphones to relieve pressure on my head.
Those lush ear cups have also been redesigned. They now have improved memory foam cushions that further enhanced my comfort wearing them.
IMPROVED BATTERY LIFE
Battery life has gone from a respectable 18 hours to a whopping 25 hours, thanks to a larger (1110mAh) battery. You'll get up to 25 hours with Bluetooth and ANC; up to 32 hours using Bluetooth; and Up to 33 hours listening to music in wired mode with ANC. A USB-C charging port, located on the underside of the right ear cup, supports rapid charging. A full charge takes only about three hours.
GOOGLE ASSISTANT AT THE TOUCH OF A BUTTON
The back of the left ear cup now has a dedicated button that launches Google Assistant. As a constructive observation, I do wish that B&O had lowered the button's location about a quarter to half an inch. Instead of falling naturally where my left thumb grips the ear cup, I needed to slide my thumb up to find the button. Thankfully, the button is raised off the ear cup and easy to find by touch.
If you're an iPhone user, like me, you'll need to launch the Google Assistant app on your phone for this feature to work. Google Assistant doesn't auto-launch when you press the button. If you don't have Google Assistant launched, you'll be prompted to do so.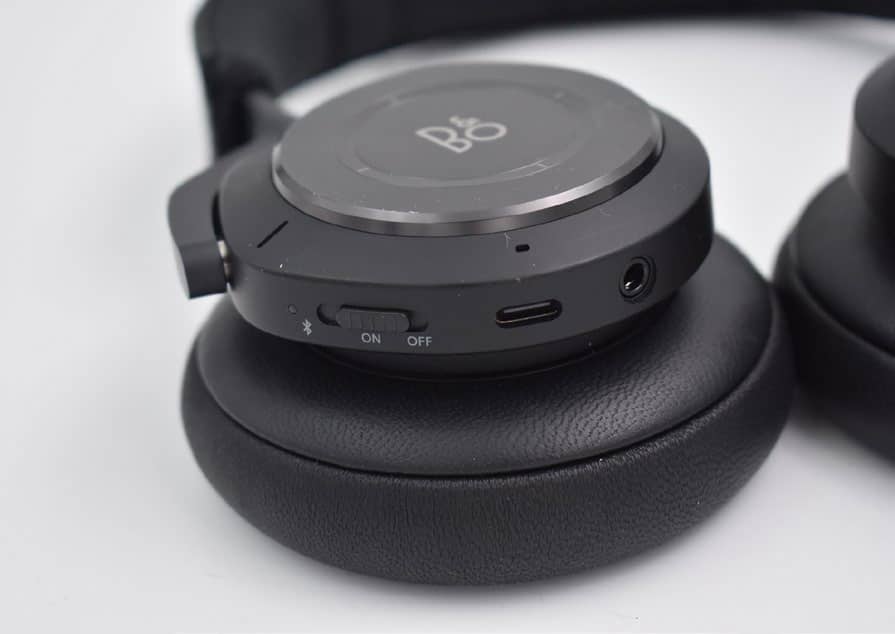 REFINED TOUCH INTERFACE
You can read up to 3 premium stories before you subscribe to Magzter GOLD
Log in, if you are already a subscriber
Get unlimited access to thousands of curated premium stories and 5,000+ magazines
READ THE ENTIRE ISSUE
June 2020