13-INCH MACBOOK PRO (MID2020) REVIEW: $1,799 MODEL DELIVERS MODEST CPU AND BIG GRAPHICS BOOST
APPLE'S LATEST PRO LAPTOP HAS ENOUGH TO SATISFY PROFESSIONAL USERS WHO NEED EVERY OUNCE OF SPEED
We hoped that when the 16-inch MacBook Pro was released, an upgrade to the 13-inch MacBook Pro (go.macworld.com/mc16) would shortly follow. But it didn't. Then Apple upgraded the MacBook Air (go.macworld.com/20ai), and then we thought that surely a new 13-inch MacBook Pro was imminent.
Over a month after the MacBook Air update, the much-anticipated new 13-inch MacBook Pro finally dropped. The new models feature new CPUs, faster RAM, and new GPUs to boost its speed, and the new Magic Keyboard will bring back customers who decided to stay away from the version of the laptop with a butterfly keyboard.
If you currently have a high-end 13-inch MacBook Pro that you bought within the past four years, you might consider sticking with that laptop a little while longer. While you'll see nice speed gains with the new MacBook Pro, it may be hard to justify the cost right now. Unless you really, really want to get rid of the laptop because of the butterfly keyboard and replace a painful typing experience with a more pleasant one.
This review takes a look at the $1,799 standard configuration of the 13-inch MacBook Pro, which has a 2.0GHz quad-core Core i5 processor, 16GB of memory, Intel Iris Pro Graphics, and a 512GB SSD. The $1,999 model is the same except with a 1TB SSD. Apple's $1,299 and $1,499 versions have the same eighth-generation 1.4GHz quad-core Core i5 processors as they did when they were released last year, but they now have the Magic Keyboard and double the SSD capacity.

RIP, BUTTERFLY KEYBOARD
With the release of the 16-inch MacBook Pro back in November of 2019, Apple started phasing out its much-maligned butterfly-mechanism keyboard in favor of its new Magic Keyboard, which uses a scissor-switch mechanism. The MacBook Air followed suit when it was updated in March 2020, leaving the 13-inch MacBook Pro as the only laptop left with the butterfly keyboard.
With this update, the butterfly keyboard farewell tour is now complete. It's now wholly gone from Apple's laptop lineup and it won't be missed (though Apple does insist that the butterfly keyboard had its fans). Our preference for the new Magic Keyboard was documented in our reviews of the 16-inch MacBook Pro and the latest MacBook Air, and the implementation in the 13-inch MacBook Pro just reinforces what we like about it.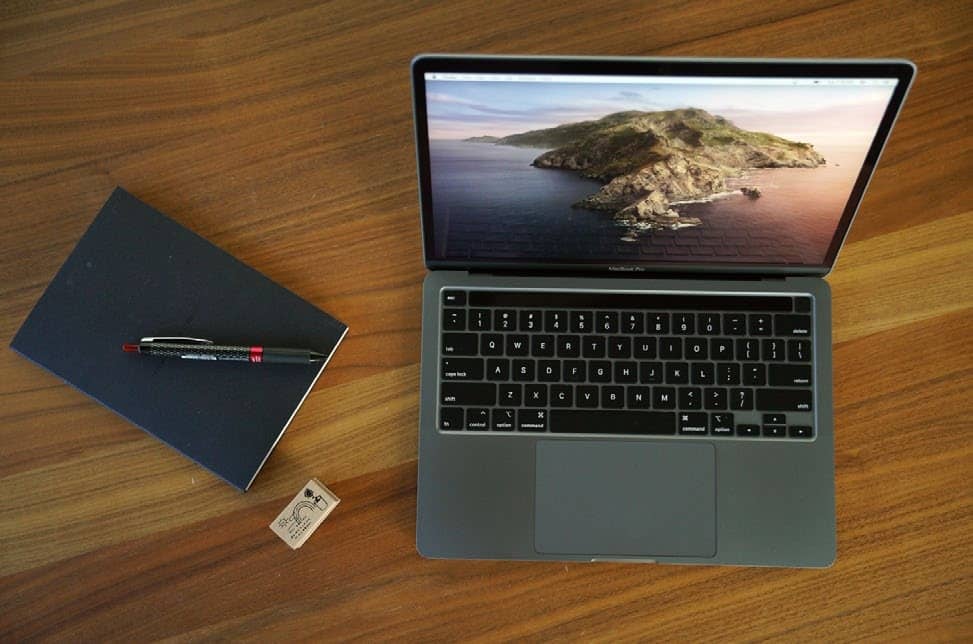 The butterfly keyboard was hard on the fingers, loud, and so unreliable that Apple had to start a Keyboard Service Program (go. macworld.com/svpr) for it. The new Magic Keyboard is much easier on the fingers and the ears—it has a softer, more comfortable feel, and isn't as noisy. Time will tell in regard to its reliability, but we haven't had problems with this laptop, the 16-inch MacBook Pro, and the new MacBook Air so far. That's a good sign.
Apple's Touch Bar is alive and well on the 13-inch MacBook Pro. For the unfamiliar, the Touch Bar is a touchscreen strip at the top of the keyboard, replacing the Function keys you might be used to seeing. The keys that appear on the Touch Bar depend on the app you're using. For example, if you are in Maps, buttons can appear for getting directions, searching for a location, marking a location as a favorite, and more.
The Touch Bar can be a useful way to use your Mac, but after years of using Touch Bar-equipped laptops (Touch Bar was introduced in 2016), I still can't get myself to use it on a regular basis. The Touch Bar can be customized for your use, so it doesn't always have to display app-based options, but even with that, I can't develop a habit of using it. I hesitate to say it's unnecessary, because I don't think it's poorly implemented. I just can't get myself to remember that it's there to use for more than just F-key functions.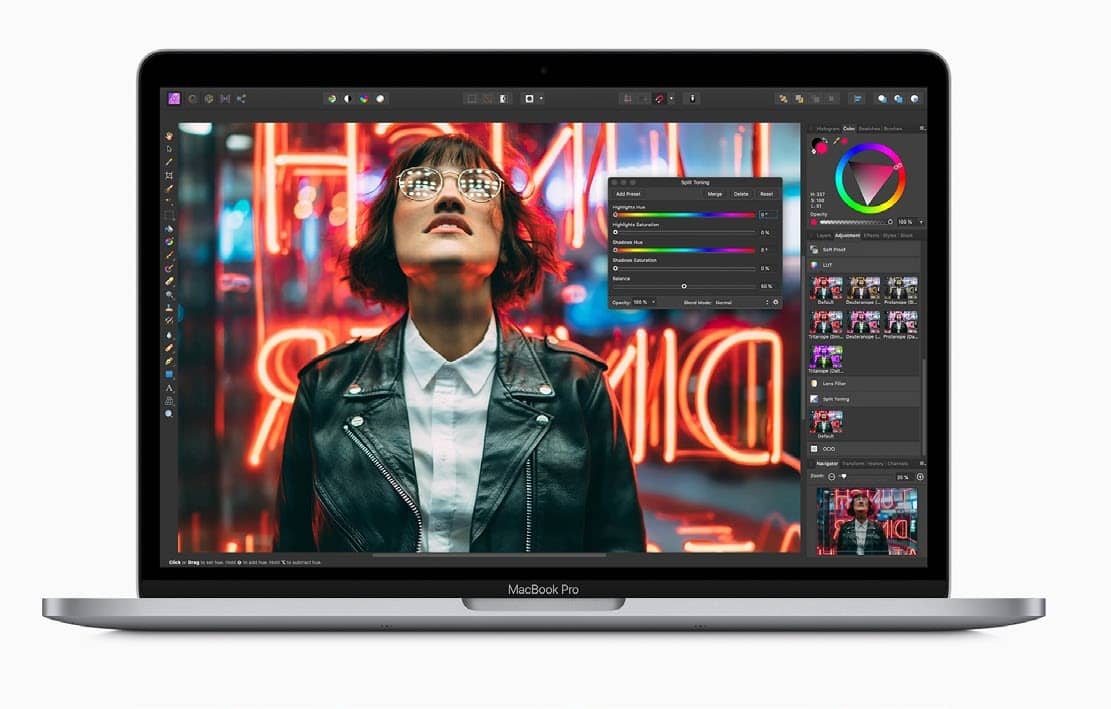 FASTER CPU AND MEMORY, BOOSTED GRAPHICS
You can read up to 3 premium stories before you subscribe to Magzter GOLD
Log in, if you are already a subscriber
Get unlimited access to thousands of curated premium stories, newspapers and 5,000+ magazines
READ THE ENTIRE ISSUE
July 2020