iOS 14 SUPERGUIDE
How can you boost your iPhone's powers? No need to buy an app, Apple's latest upgrade will transform your handset
One thing that characterises iOS 14, Apple's latest OS for the iPhone, more than anything else is that it enables you to accomplish your tasks more easily. It does this both by better organising apps and features, and displaying them in ways that better fit with how most of us use our phones.
So, we have redesigned Widgets, Smart Stacks and App Clips. This last one is particularly intriguing as it enables you to access some of the functionality of an app without installing it.
Incoming call notifications now only take up part of the screen, which means they no longer feel like such an intrusion if you're working in another app when they come in.
Siri has gained more smarts and can now suggest apps when you first pick up your phone, and there are plenty of improvements to the Camera app, Maps, and, as you would expect, to privacy in Safari and elsewhere.
Which devices will work with iOS 14?
>Most times when a new version of iOS is released, there are casualties in terms of the devices that can run it. However, this time around, there are none. If your iPhone or iPod touch can run iOS 13, it will be able to run iOS 14. The full list of supported devices is below:
iPhone 11
iPhone 11 Pro
iPhone 11 Pro Max
iPhone XS
iPhone XS Max
iPhone XR
iPhone X
iPhone 8
iPhone 8 Plus
iPhone 7
iPhone 7 Plus
iPhone 6s
iPhone 6s Plus
iPhone SE (1st generation)
iPhone SE (2nd generation)
iPod touch (7th generation)
Introducing iOS 14
Update your device with a whole new look
EXPLAINED... A new look >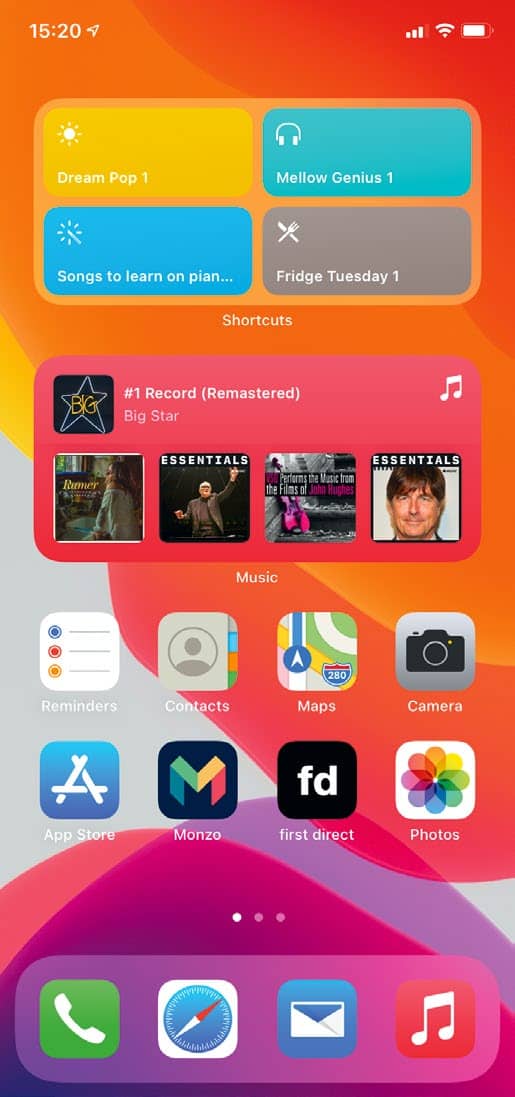 1
Widgets
Widgets, which you previously had to swipe to see, can now be viewed on your Home screen and appear above the grid of app icons.
2
Smart Stacks
Smart Stacks are 'intelligently curated' widgets that display automatically on the Home screen according to the time of day.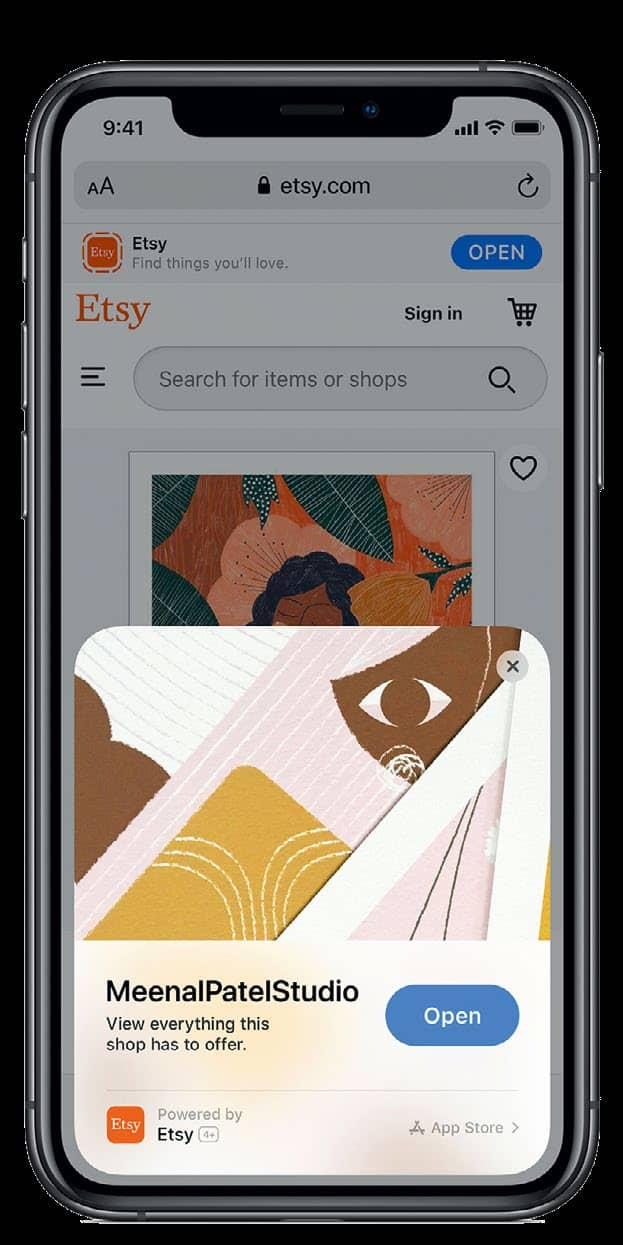 1
App Clips
App Clips are snippets of apps that enable you to access some of the features of an app without downloading it.
2
Clever Clips
Clips are designed to appear when you scan a code or tap an NFC device and for use in parking, renting bikes, paying for food, and more.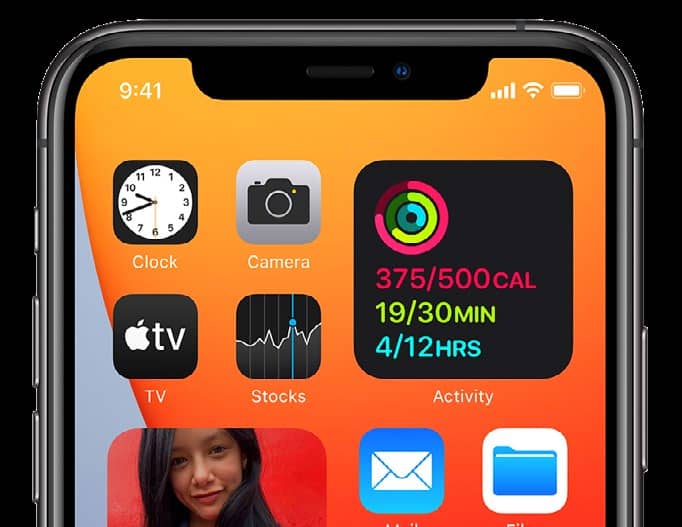 A new look
>Widgets, which in iOS 13 appear when you swipe right from the Home screen, can now be added to the Home screen itself and appear at the top, above app icons. Brand new in iOS 14 are Smart Stacks. These are widgets that appear automatically depending on how you use your iPhone. So, for example, if you usually check Twitter when you first pick up your iPhone in the morning, your Twitter client will appear in a Smart Stack.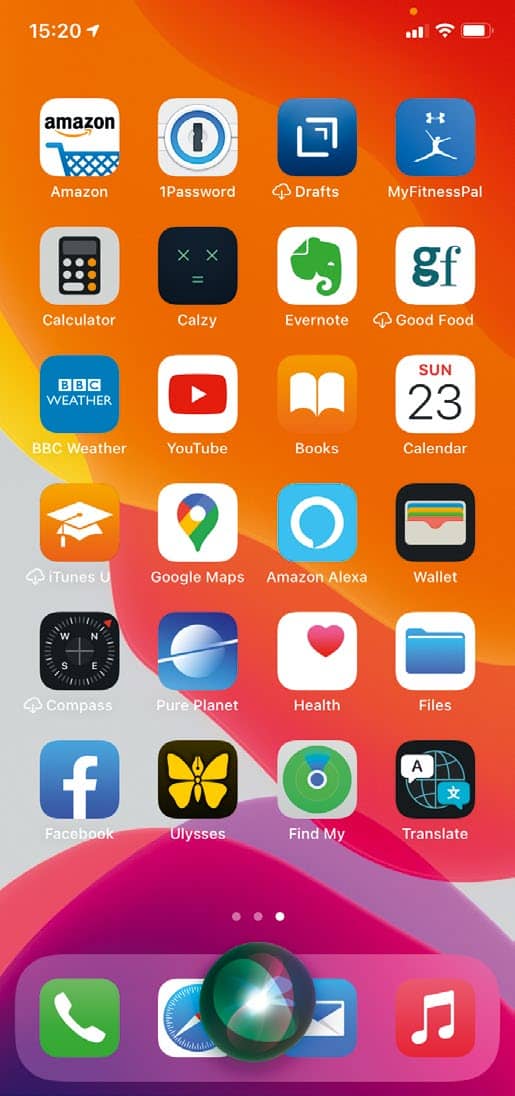 1
Picture in Picture
Picture in Picture mode enables you to keep a FaceTime video call on screen while you use another app.
2
Shrunk Siri
Siri no longer occupies the whole screen, instead appearing as an overlay at the bottom of the screen, so you can keep doing what you were doing.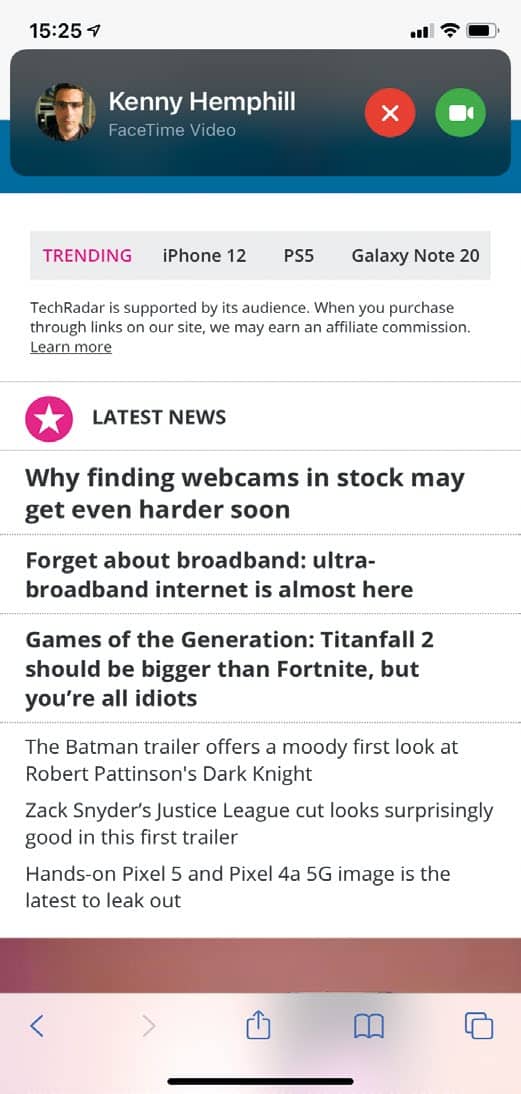 1
Notifications
As with Siri, incoming call notifications now float at the top of the screen instead of commandeering the whole space.
2
Back to widgets
Notifications of calls in other apps, like FaceTime and thirdparty messaging apps, also now appear as widgets at the top of the screen.
HOW TO Customise your home screen >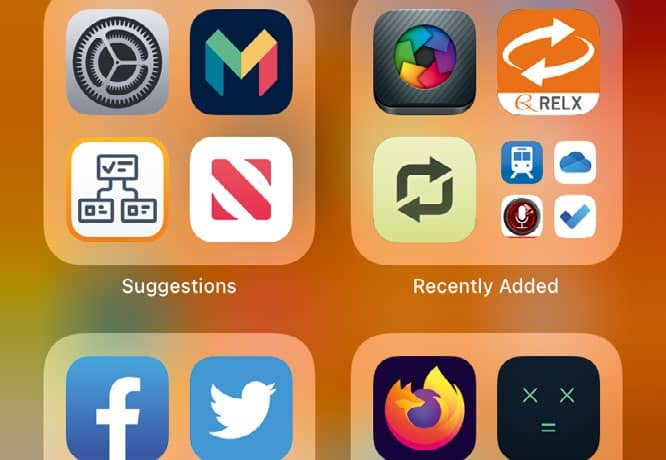 1 Use the App Library
Swipe left across the Home screen until you see the App Library after the last screen of apps. Tap a large app icon to open the app. Or tap a small app icon to open that folder and display all the apps inside it.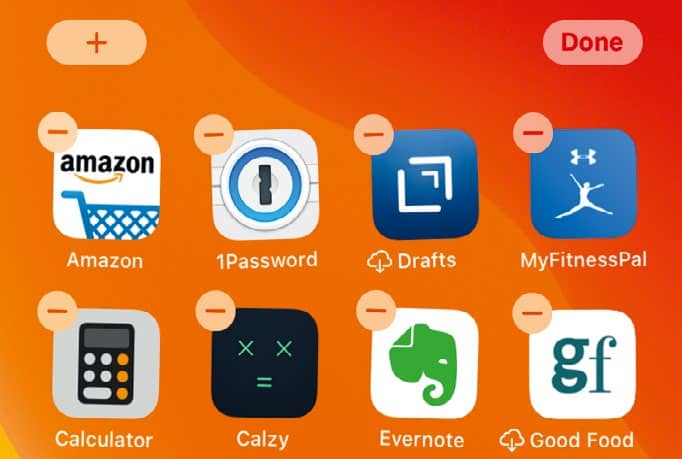 2 Hide pages
The App Library means you no longer need pages full of apps. Tap and hold on any empty part of your Home screen. When the apps start to jiggle, tap the bar with dots in it at the bottom of the screen.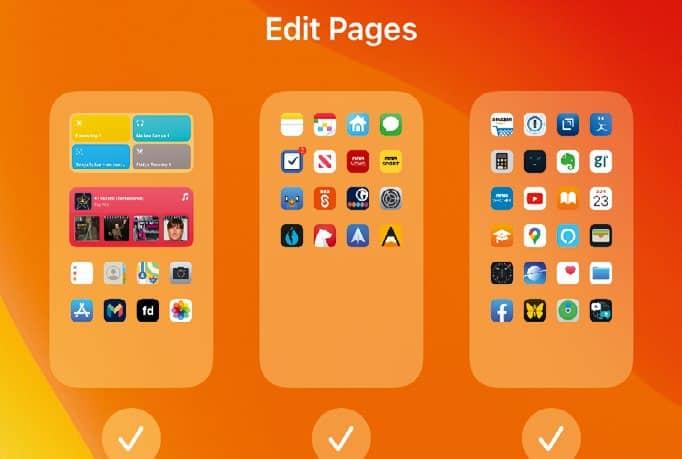 3 Choose pages to hide
You'll see a grid of pages. Tap the tick mark to deselect pages, which will hide them and make accessing the App Library quicker. When you're finished, press Done. You can unhide pages by reversing the process.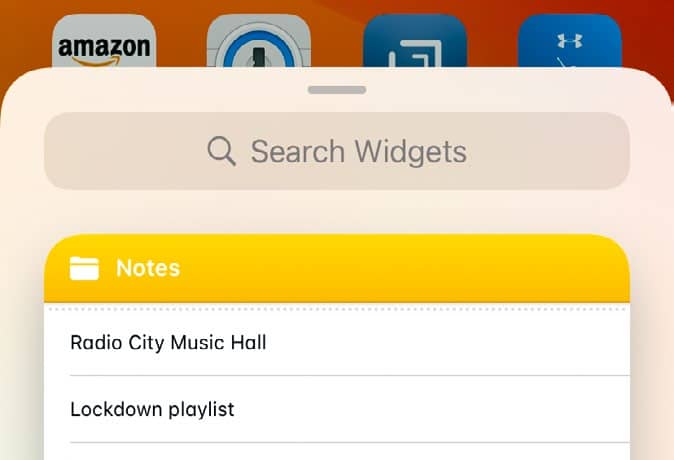 4 Add Widgets to Home
Tap and hold the centre of the screen, then press the '+' at the top left of the screen. Tap the app or stack you want to add to the top of the Home screen, then swipe right to choose an option. Tap Add Widget.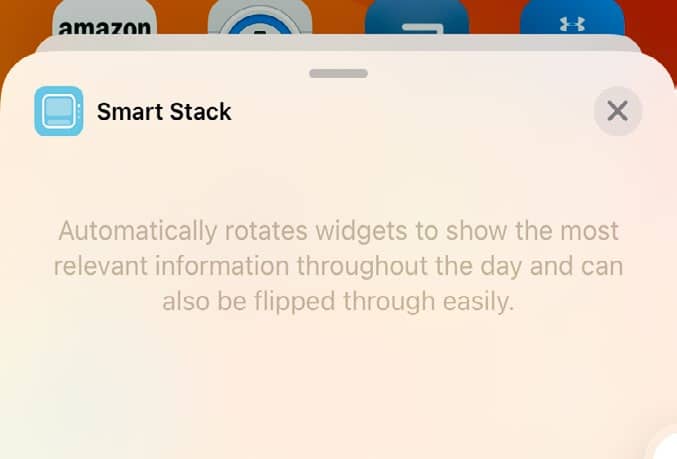 5 Add a Smart Stack
Smart Stacks are groups of apps that change automatically depending on how you use your iPhone. Follow Step 4, but instead of choosing an app tap on Smart Stacks and choose an option. Tap Add Widget.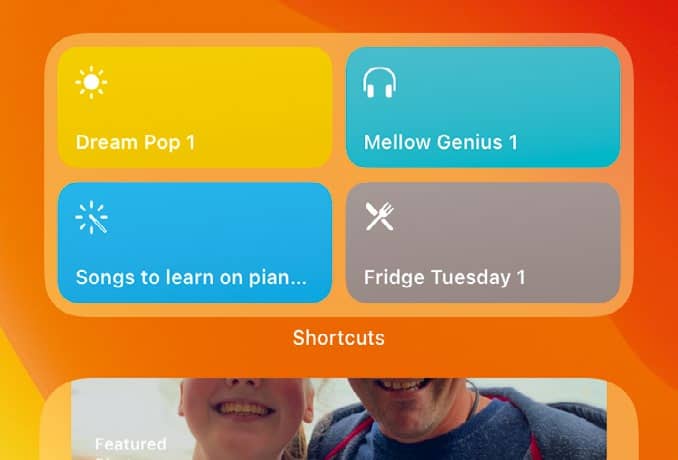 6 Use Smart Stacks
Once you've added a Smart Stack to your Home screen, swipe up or down over it to flip through the widgets in the stack. Tap a widget to launch it. You'll notice that the contents of a Smart Stack change through the day.
Messages and Mail
Clarify your communications with smarter searching and suggestions
EXPLAINED... What's new with the Mail interface >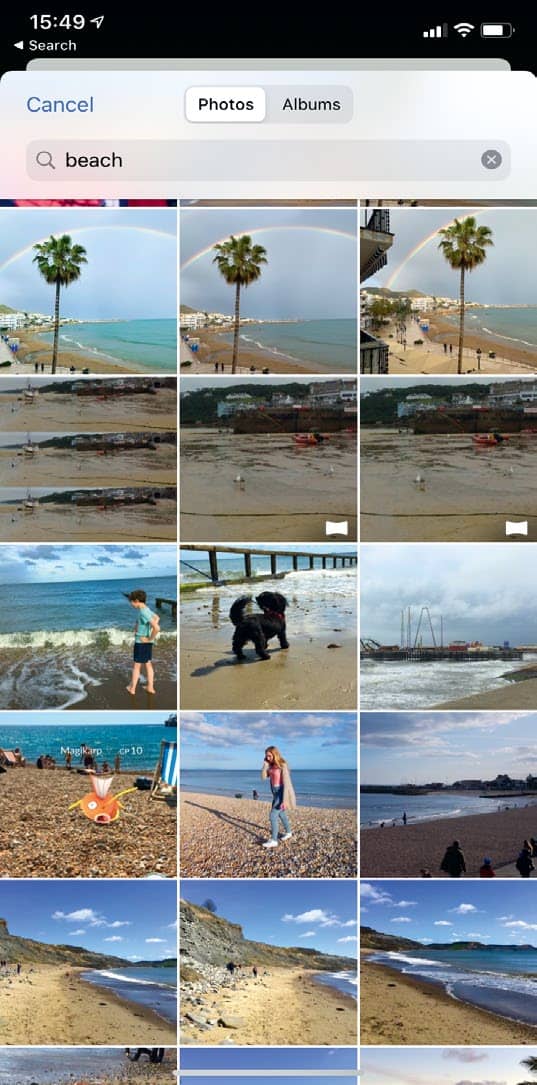 1
Image picker
The image picker in Mail now uses the same smart search as is used in the Photos app to allow you to quickly find the photo you want.
Mail default
iOS 14 enables you to set which mail app you want to use as the default. (However, the option wasn't present in the early beta versions.)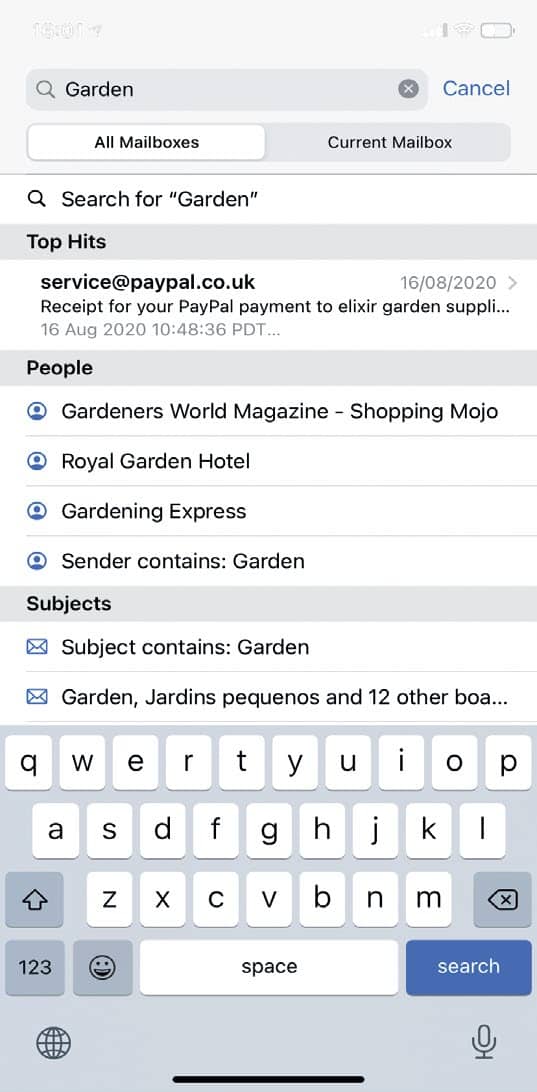 2
Search help
Mail gets the improved search features that pop up elsewhere in iOS 14, highlighting suggestions as you type.
Siri suggestions
When you're sending an email to someone, Siri recognises potential reminders and suggests that you create them.
HOW TO Share tasks more easily in Reminders >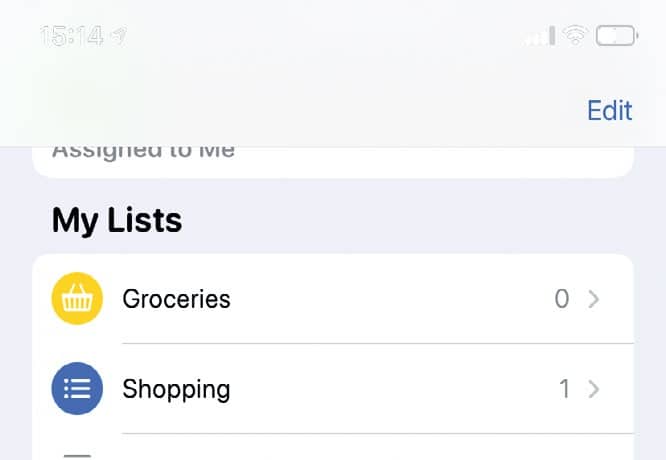 1 Find the list
Launch Reminders and send an invite to your chosen participants. Then, under My Lists, find the shared list that you want to add a reminder to. It must be a shared list, as you can only allocate tasks to people you have shared the list with.
You can read up to 3 premium stories before you subscribe to Magzter GOLD
Log in, if you are already a subscriber
Get unlimited access to thousands of curated premium stories, newspapers and 5,000+ magazines
READ THE ENTIRE ISSUE
Autumn 2020