LibreOffice 7
Linux Format
|
October 2020
Neil Mohr discovers what's new in this latest release of the office   suite that is one of the crown jewels of the open source world.
These very words have been written with LibreOffice 7.0 and there's nothing groundbreaking or earth-shattering about that, which is absolutely something to celebrate. LibreOffice is yet another first-class example of a successful – at least in terms of function – open source project. It's feature-full, stable, supports open standards, backed by a vibrant community, underpinned by a ethical foundation and is successfully maintained and developed over time by a widespread of developers.
Whatever your thoughts on LibreOffice itself, a full office suite is an essential component in any prime-time computing ecosystem and LibreOffice is just that. We hate to admit it, but Linux Format has been somewhat remiss of late for overlooking both the offline LibreOffice developments, but also the online cloud implementations that are based on it, such as Collabora's CODE or NextCloud.
So with the milestone release of LibreOffice 7.0 we thought it was high time that we revisited this sprawling office suite and remind ourselves how important a project it is and its accomplishments. Of course, you'd be foolish to think anything is perfect, and LibreOffice has its shortcomings. Certainly, there are questions over its long-term sustainability of the ecosystem, with moves afoot to try and shore this up. However, a sign of a well-run project is that the 7.0 release timeline has been hitting its targets, so by the time you read this the final release of 7.0 will be out and ready to download in Deb, RPM and AppImage (just make the file executable) formats alongside Windows and MacOS builds.
So grab your build, donate some money and take the suite for a spin…
A key reason for the release of LibreOffice 7.0 at this point is its support for the newly released Open Document Format v1.3. This was ratified by its governing body OASIS (https:// bit.ly/lxf267odf) on 21 January 2020. Take a look at the box on the history of LibreOffice (below) and you'll see that from the initial days of its predecessor OpenOffice, supporting open standards and specifically the XML-based Open Document Format (ODF) has been a key tenet of LibreOffice. So it makes perfect sense that in an effort to promote and expand adoption of the ODF v1.3 format, LibreOffice ensures it's integrated into its next major release.
It's worth mentioning if you're unaware of the ODF it's now no small thing. In a similar way that copyleft software licences help expand the adoption of software, lengthen the life of projects and improve cooperation and interoperability, so the same benefits apply to a document. One objective of the ODF is to guarantee long-term access to data without legal or technical barriers. This alone has led many countries in the EU and across the world, including the UK as its civil service default format and NATO as an international body, to adopt open formats as a public policy issue.
On top of this over 600 companies promote the ODF through the Open Document Format Alliance. Corporations including Apple, Google, Adobe, IBM, Intel, Microsoft, the Wikimedia Foundation and Nokia, to mention just a few, work with the OASIS technical committee on developing and supporting the ODF. So as you can see, while "support ODF 1.3" might sound initially like an unremarkable addition there's a lot of fundamentals wrapped up in it.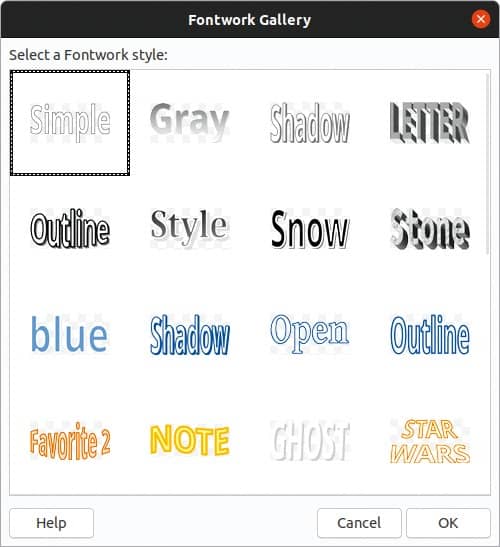 The good news is that older versions of LibreOffice should have no issues opening new ODF 1.3 files even with the extended variants, though of course it's possible to select to export ODF 1.2 if required. The only issue you might experience is if you happen to be using another key new feature involving OpenPGP/GPG encryption. In this instance, only LibreOffice 6.4.5 or newer will be able to open such documents.
As you can imagine, if you're dealing with large organisations, governments and military establishments then being able to validate documents might come in handy. First introduced into LibreOffice 6 as an "experimental" feature, with the official introduction of digital signatures in the v1.3 release of the ODF, this is now an officially released feature. Digital signatures for documents and OpenPGP-based encryption of XML documents have seen improvements with change tracking, and additional details in the description of elements in first pages, text, numbers and charts.
Of course, the ODF isn't the only document format in the universe and LibreOffice can't survive in a vacuum because it needs to interoperate with other office and document formats. So there's good news for those who still need to support Microsoft Office,with the DOCX format support extending to 2013, 2016 and 2019 formats rather than just 2007 compatibility mode.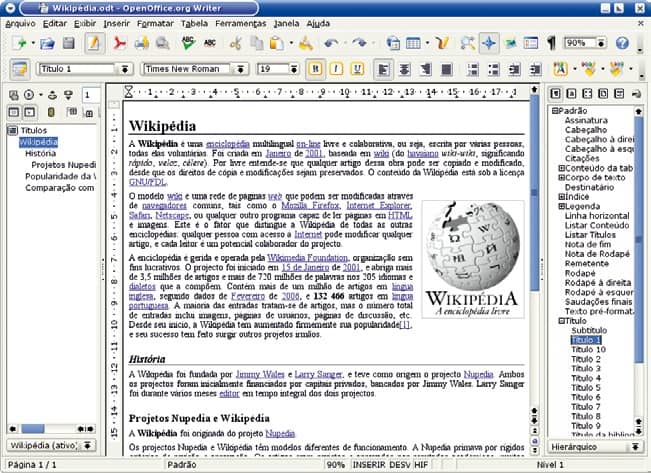 DECADES OF LIBREOFFICE!
You can read up to 3 premium stories before you subscribe to Magzter GOLD
Log in, if you are already a subscriber
Get unlimited access to thousands of curated premium stories, newspapers and 5,000+ magazines
READ THE ENTIRE ISSUE
October 2020