The Rise Of AI
Express Computer
|
December 2019
From resolving customer queries faster to improving learning outcomes in institutions to designing watches, AI solutions are increasingly being used across a large number of sectors in India. Express Computer presents the views and perspectives of leading CXOs as they share how their organizations are leveraging the full potential of AI
AI is used across the entire customer value chain in HDFC Life
HDFC LIFE, ONE of India's leading private life insurance companies, has been at the forefront when it comes to technology-based innovations. HDFC Life uses AI across various processes and believes that AI provides strategic competitive advantage to the company. Parvez Mulla, COO, HDFC Life, shares his perspective on the critical role of AI for HDFC Life
By Srikanth RP
What are some of the key processes in which you are using AI?
AI is used across the entire customer value chain in HDFC Life – right from the lead generation stage, where we use computer vision to create a selfie quote to the claims processing stage, where we use machine learning techniques to predict early claims.
We have looked at AI in five categories – Vision AI, Speech AI, Text AI, Machine Learning and cognitive bots.
With computer vision (Vision AI), we have built applications like Face Sense which compares the images of customer visiting our branches for payouts with their KYC submitted at the time of policy issuance. This helps to determine whether they are the same customer, thereby reducing the risk. Age-timer uses generative adversarial networks to help customers visualise how they would look when they age. This nudges them to save for their retirement.
We also have built an inhouse chat bot Etty, which is deployed on WhatsApp and provides 24/7 service to customers. Sentilyzer uses text mining to read customer e-mails and identify the ones who are unlikely to renew their policies.
Our work on Speech AI has enabled us to automate simple renewal calls through our speech bot sVar. We are also able to automate the analysis of calls through Emolyser thereby identifying the ones which result in unsatisfied customers. These calls are further analysed for more details.
What have been some of the key benefits?
Machine learning models at the underwriting stage have enabled detection and avoidance of likely claims of over ̀ 200 cr. Our voice bot sVar has enabled us to generate PTP (Promise to Pay) from deep lapse customers. Face Sense has been implemented in some of our branches. It enables us to mitigate the risk of wrong payouts. Data lake coupled with Amazon Elastic Search allows us to de-dupe customers instantly.
Significance of AI in the digital journey of your firm?
AI is a critical piece of our digital strategy. As a part of Data Labs, AI is one of the five key pillars of our corporate strategy. We have invested in building an AI Centre of Excellence in Bangalore. Here, we have a team of full-time data scientists and AI engineers of HDFC Life, who have, within the short span of about a year, delivered several interesting products. At the same time, we are interested in learning from the insurtech, fintech and startup ecosystems and have launched an initiative called Futurance, to reach out to the startup ecosystem with clear, well-defined futuristic use cases.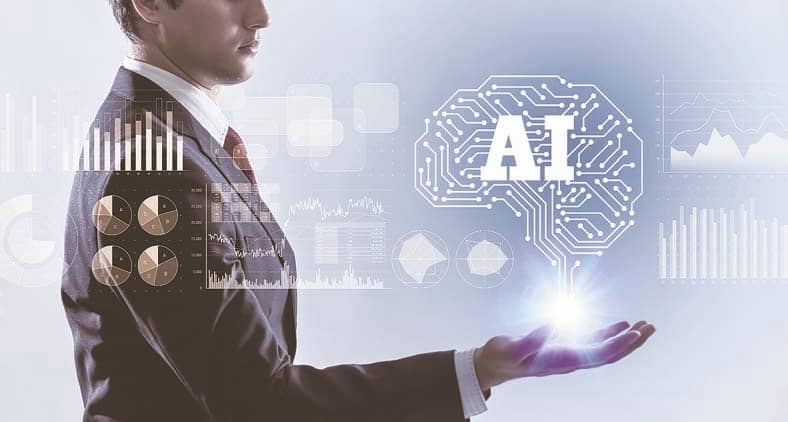 What have you been able to do today that would not have been possible without using AI?
The investment in analytics and AI has enabled several new capabilities. While the list of benefits is long, here are a few use cases which we have successfully implemented at HDFC Life:
Investment in data lake has allowed real-time customer de-dupe and several cloud native applications
Machine learning models have enabled us to write the right kind of business and facilitated in predicting and improving persistency

Face sense and liveliness check have reduced the risk of wrong payouts and fraudulent annuities
Evolution of AI in your firm do you see AI handling more complex processes, now or in the future?
Certainly! While we have covered significant ground, there is yet a lot to achieve. We are constantly working at both building new AI capabilities in-house as well as working with external partners to rapidly integrate new promising technologies. Smart collaboration between business and data teams are likely to be the future. The horizons of what cognitive machines can do is expanding every day and is re-defining the art of the possible.
The key milestones in Titan's AI journey
DESIGNING A NEW watch is a combination of art, science and engineering – melding visual appeal, form factors and comfort with reliable precision to create timepieces that are a pleasure to wear and a treasure to preserve. For decades, Titan has been a leader in this space, with brands such as Fastrack, Raga, Nebula and the eponymous Titan winning the continued admiration and wallet share of discerning consumers. Recently Titan's Artificial Intelligence (AI) experts asked themselves: could algorithms learn from designers and designs and serve as capable assistants augmenting their creative teams? Titan today is doing just that. It is training its AI system to learn from images of its watch portfolio and create new watch forms. Krishnan Venkateswaran, Chief Digital & Information Officer, Titan, speaks about how AI is providing new capabilities for Titan
By Srikanth RP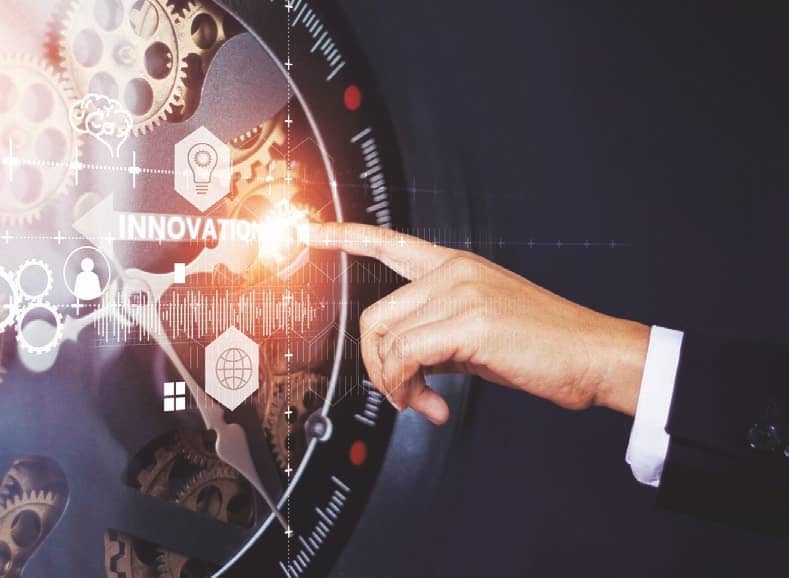 How is Titan leveraging AI?
We use AI in the following key processes:
Forecasting: Titan uses cutting edge Deep Learning techniques (LSTM, ELM) to forecast retail sales. These forecasts are widely used in areas such as sales planning, merchandising planning, inventory management, marketing intervention planning, among others.

Delivering accuracy levels of over 95 per cent, our forecasts have been instrumental in delivering tangible business outcomes such as significant inventory savings, higher merchandise alignment and so on.

Marketing campaigns: AI models (CNN,LSTM networks) are being utilized for enriching Titan's customer database. This enriched data is leveraged at Titan to run personalised marketing campaigns, a key driver of enhanced customer engagement and revenue.

Product design: Utilising a cutting edge AI technique called GAN (Generative Adversarial Networks), Titan has created an AI-based design tool, which after learning from images of existing watches is able to create new watch designs. An ability to blend aesthetic elements of successful watches, re-imagining watch forms and reducing design turnaround time are some of the ways in which this tool will augment the capabilities of our watch designers.
Chatbots : Titan has built its own AI based chatbot platform, which is being used both externally (for customer queries) as well as internally (for employees queries). Key benefits of the platform include: Cost savings (30-40 per cent automation), improved agility (catering to customer requirements) and enhanced consumer insight (understanding of requirements and issues).

Customer feedback analysis: NLP based Machine learning techniques such as word embedding, topic extraction, sentiment analysis are being applied to extract insights from customer feedback. These consumer insights are shared across the organisation and help address customer pain points across areas such as product, pricing, store and staff experiences.
What have been the key benefits?
Some benefits include: enhanced consumer insights, significant inventory savings, cost savings, improved customer experience and new capabilities in design.
How critical is AI in the digital journey of your company?
Titan is levering digital technologies across our business value chain in order to deliver industry leading products, services and experiences, both physically and digitally. AI - Machine Learning and Deep Learning algorithms are playing a critical role in this journey, by providing new capabilities (real time, design creativity, etc) or vastly improved capabilities (prediction, recommendations, etc). Key areas where AI is being utilized at Titan include: merchandising, marketing, customer experience, design, inventory management and retail operations.
What have you been able to do today that would not have been possible without using AI?
Many applications such as chatbots, synthetic design tools, image recognition applications, real time recommendation systems, NLP etc cannot be built without using AI technology. Additionally, in applications such as forecasting, merchandise optimization, using AI based models gives superior results to other options.
Evolution of AI in your organisation - do you see AI handling more complex processes now or in the future?
Our AI journey is progressing well with successful applications deployed across several complex areas. Going forward, as we expand AI usage, it is expected that AI will take on even more complex applications in areas such as IoT, manufacturing, merchandising, etc.
Use of AI-based assistants have eased the burden on human teaching assistants
IIT-GUWAHATII IS using AI to preserve knowledge and enhance the quality of learning. Dr Praveen Kumar, Professor – Dept of EEE, IIT-Guwahati, highlights how his institution is using AI to create an expert system based on AI. This helps the next generation of engineers to learn from the experiences of the past members who are no longer in the lab
By Srikanth RP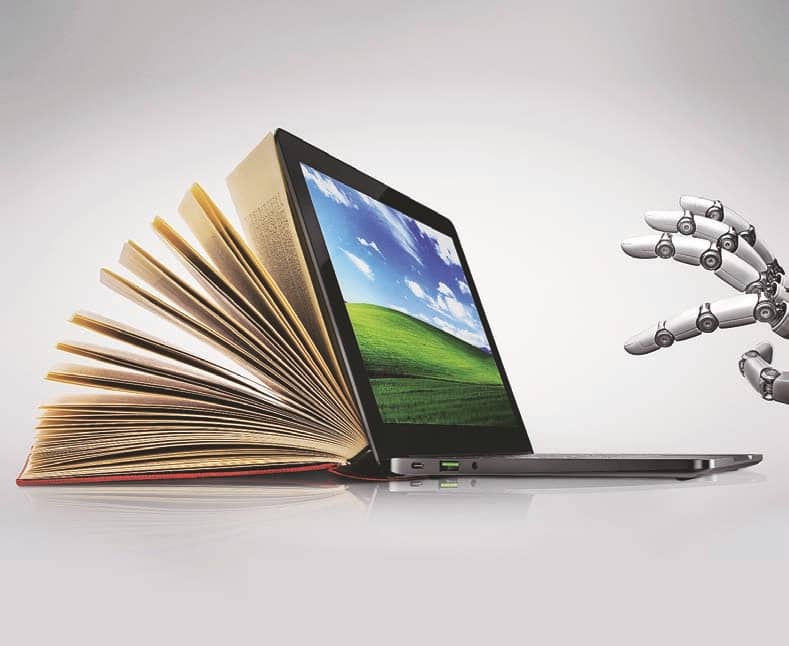 How is your institution leveraging the power of AI?
At e-mobility lab (EML,) IITG we use AI for three distinct purposes:
As an expert system: Over the years the lab has executed several projects in the area of EV and has a rich repository of "know-why". We are now training the AI system using collective knowledge and intend to use it for future projects. Since engineering design is an art and different experts have different approach to the same problem, we have found that using AI is the way to preserve this diversity of knowledge. We have also found that using an expert system based on AI helps the next generation of engineers to learn from the experiences of the past members who are no longer in the lab. This enables us to pass the knowledge from one generation to the next and maintain the continuum of information flow. We have named this AI-based expert system as "Smart-Engineer" and it leverages IBM Watson AI platform and IBM Cloud.
As a teaching assistant: At IITG we are using the AI to assist the students in learning. Since students come various backgrounds and have different levels of language proficiency, the AI tutor helps them in learning at their own pace. Moreover, it helps them keep tab on the important information such as examination timings, the syllabus, assignment deadlines, etc. The use of AIbased assistant has eased the burden on the human Teaching Assistants (TAs) and has made delivery of information fast and accurate. We call this AI-based teaching assistant as "ALBELA." This has been built with the help of the IBM team.
As a repository: Every year fresh PhD students join our group and many graduate out. Whenever we give the PhD thesis of graduated students to new students, they seldom understand what has been done. We are working on an approach where a thesis written by the team members is being trained using AI. The AI enables in converting the thesis into a set of Q/A and will help the new team members to understand what was done by his/her predecessor. We have named it as "Smart Thesis Archiving and Repository (STAR)."
What have been the key benefits?
In our experience, AI based systems are excellent for converting information to knowledge, and to represent the knowledge is an easy and accessible manner. The flexibility of making a query and getting an answer is a beautiful way of learning and passing the knowledge down the generations. Moreover, the systems are scalable and can cater to the needs of many users simultaneously.
How do you plan to leverage AI in the future?
We are very new to AI and are still exploring various application areas. I think in the next 5 to 10 years it will pervade in all the dimensions of our lab's activity, and we will be using AI even without realising it. We are sure that in the near future, we will be using AI in engineering system design.
AI helps Deutsche Bank open new opportunities
THROUGH THE USE of AI, Deutsche Bank is able to strengthen controls even further in areas such as suspicious activity monitoring, fraud detection, credit risk scoring and ratings, says Ash Malik, Managing Director, Global CIO for the Chief Administrative Office and Head of the India Technology Centres, Deutsche Bank
By Srikanth RP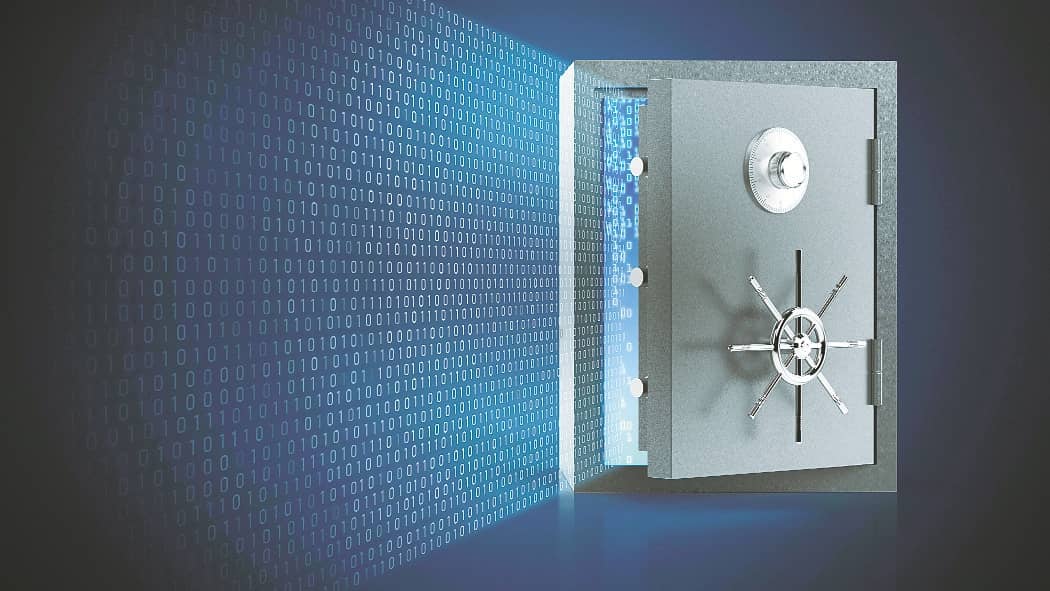 What are some of the key processes in which you are using AI?
At Deutsche Bank we see AI as the theory and development of computer systems able to process and exhibit behaviours akin to a human beings and perform tasks normally requiring human intelligence, such as visual perception, speech recognition, decision-making, and translation between languages.
We use this evolving technology, where the programming instructions and logic utilises learning behaviours, in a number of ways. For our back-office processing, we use cognitive automation, which is extending robotics automation with AI. We also use AI as part of a suite of advanced analytics tools to identify patterns in data that can help us improve our business propositions and avoid unwanted risks. We also have robo-advisors and virtual assistants that leverage AI in the form of Natural Language Processing (NLP).
What have been the key benefits?
We see a three-fold benefits of using AI. Firstly, we improve efficiency, for both our staff and clients, by automating repetitive interactions including those with highly unstructured data. The second benefit is risk management. AI helps us identifying potential anomalies in internal data and processes, faster and much earlier. Finally, it helps open new opportunities for our clients, by enhancing our offerings to them and improving relationship management.
How critical is AI in the digital journey of your organisation ?
We see significant further potential from using AI. It is of a number of technologies that we will leverage to increase efficiency and deliver superior outcomes for clients. The ability to combine AI with other tools and technologies means that it can provide a backbone component for many business solutions.
What have you been able to do today that would not have been possible without using AI?
Through the use of AI, we have been able to strengthen controls even further in areas such as suspicious activity monitoring, fraud detection, credit risk scoring and ratings. It helps us identify and create client-specific opportunities through deep analysis and insights from internal and external data.
Evolution of AI in your firm - do you see AI handling more complex processes now or in the future?
Yes, we will continue to develop and deploy AI technologies across all spectrums of client engagement, sales and trading including algorithmic trading, credit, risk management and compliance, human resources and legal functions.
Bajaj Allianz GI working on advanced applications of AI
THE COMPANY HAS completed the first phase of the automation journey and will soon implement AI in claims, underwriting, etc. A robust data infrastructure is also being built, says Avinash Naik, Senior VP, Technology, Bajaj Allianz General Insurance
Abhishek Raval
abhishek.raval@expressindia.com
In the mid of 2016, BajajAllianz started the AIjourney as a part of the innovation Program. The easiest to automate were taken up first – beginning with customer services (implemented chatbots on the mobile app, website, Alexa and Google Chrome), some operational processes, which includes making certain mundane tasks in the financial operations to be RPA enabled.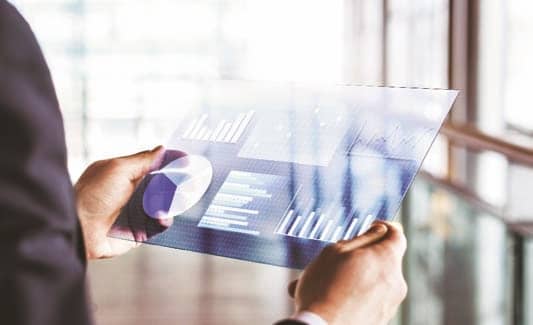 AI will now be used in some matured use cases – claims adjudication. "We are evaluating how the motor insurance claims can be automated without any manual intervention. AI can be used in scanning the photographs sent by the customer and the claims can be decided upon by the algorithm itself. In terms of the amount of claims that can be offered based on the AI enabled damage evaluation. We are also looking at the underwriting engine that learns on itself and adjusts rates based on the claims experience," says Avinash Naik, Senior VP, Technology, Bajaj Allianz General Insurance.
You can read up to 3 premium stories before you subscribe to Magzter GOLD
Log in, if you are already a subscriber
Get unlimited access to thousands of curated premium stories, newspapers and 5,000+ magazines
READ THE ENTIRE ISSUE
December 2019