LOGIC VS LIVE
Computer Music
|
September 2020
When Logic Pro X 10.5 showed up to the party attired with a Live-tastic new feature list, we geared up for a faceoff!
Apple Logic Pro X and Ableton Live 10 are two of the most popular music production applications in the world, and as of May this year, they've got far more in common than just their version numbers.
Before the release of Logic Pro X 10.5, Live's Session View gave it a creative angle all its own, but with the promotion of the Live Loops Grid from GarageBand iOS to Logic, that differential has been flattened. Not only that, but Logic Pro X 10.5's new Sampler and Quick Sampler plugins are positively brazen in their similarity with Ableton's Sampler and Simpler devices, while the remade Drum Machine Designer is more than a little reminiscent of Ableton's Drum Rack.
Once upon a time we knew where we stood with these two qualitatively individual music software heavyweights, but now the similarities are enough to make the undecided DAW buyer's head spin. So to help you decide which is most deserving of your hardearned cash, over the next few pages we'll pit them against each other in an eight-round, no-holds-barred battle. Before we start, though, a few points of note…
First, in the interest of parity, we have to put forward the Suite edition of Live 10 for the 'Instruments' and 'Effects' rounds, as the Standard edition doesn't make for a fair comparison with Logic, shipping with far fewer virtual instruments and effects. That also introduces the complication of Max For Live – a Suite-only add-on to which Logic has no counter-attack, but that any prospective Suite buyer may not actually want or need – and can't fail to have a bearing when we get to the 'Value for money' section, as Live 10 Suite costs over two and a half times as much as Logic Pro X.
And second, in case it needs saying, if you have no intention of switching to Mac, all of this is entirely moot, as there's zero chance of Logic Pro ever being made available on your computing platform.
Let battle commence!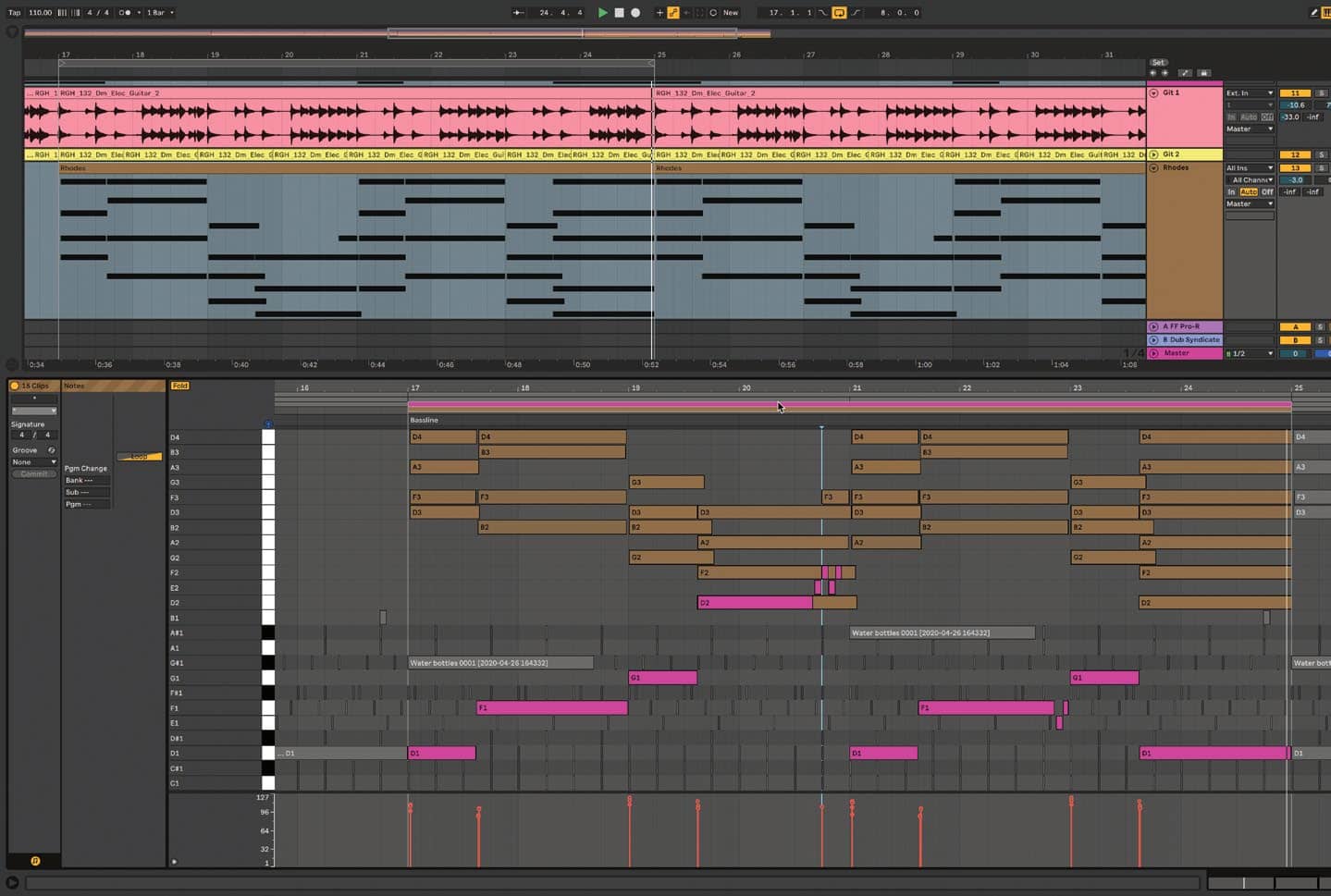 MIDI composition
ROUND 1
Logic Pro X's history as a MIDI sequencer stretches all the way back to 1992 when it started life as Notator Logic, so it should come as no surprise that it offers a lot more in the way of MIDI manipulation than the newer, wilfully minimalist Ableton Live. Although all the essentials are in place – including quantise and groove extraction, audioto-MIDI conversion, multi-clip editing, and a solid array of MIDI plugins – Live's MIDI facilities appear meagre compared to Logic's rack of handy Inspector-based MIDI shaping controls, powerful MIDI Environment, multi-faceted MIDI Transform module (enabling humanising, randomising and more), Audio Units MIDI FX, Score Editor and more versatile Piano Roll tools.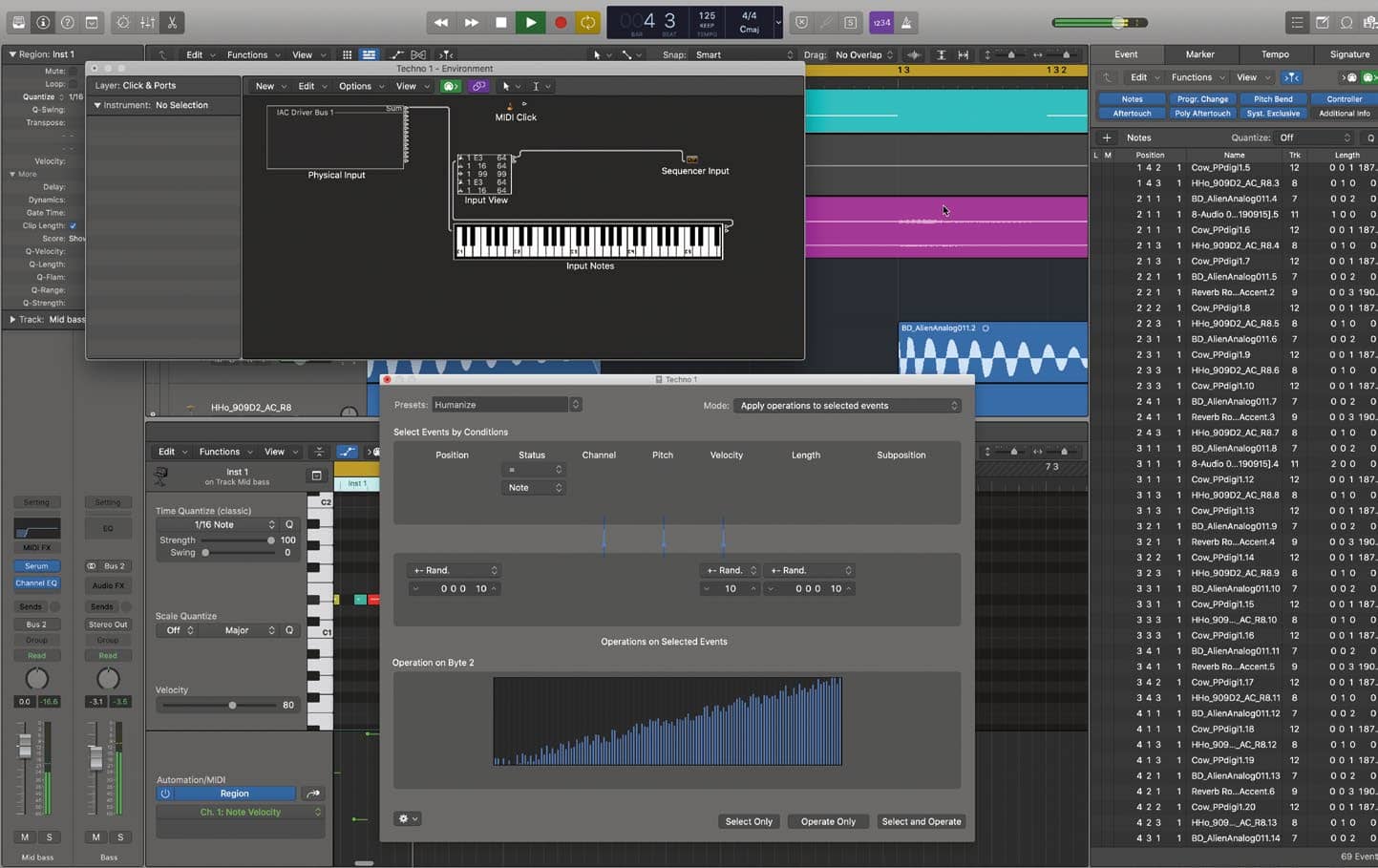 For most Live users, however, none of that matters – the MIDI programming paradigm, and the contemporary producer's technical expectations, have changed a lot since the 90s, and most won't even be aware of the things that their DAW is 'missing'. Indeed, Ableton has done a sterling job of keeping this fundamental part of the system free of clutter. Very rarely do we find ourselves wishing for any specific MIDI editing feature in Live that can't easily be worked around – with the possible exception of an event list, as being able to filter and alter MIDI data numerically would be hugely useful.
On the other hand, Apple is to be equally commended for maintaining the formidable complexity for which Logic's MIDI architecture has always been known. Defying the popular assumption that their buying of original Logic developer Emagic in 2002 would lead to a dumbing down, the fruity tech Goliath hasn't removed a single MIDI-related feature – it's all still there, from the Environment and Transform module to the Dynamics, Gate Time and 'Q' settings in the Inspector. In fact, it's only been added to over the years with a raft of worthy new MIDI features, the most notable being Logic Pro X 10.5's superb Step Sequencer.
Audio recording and editing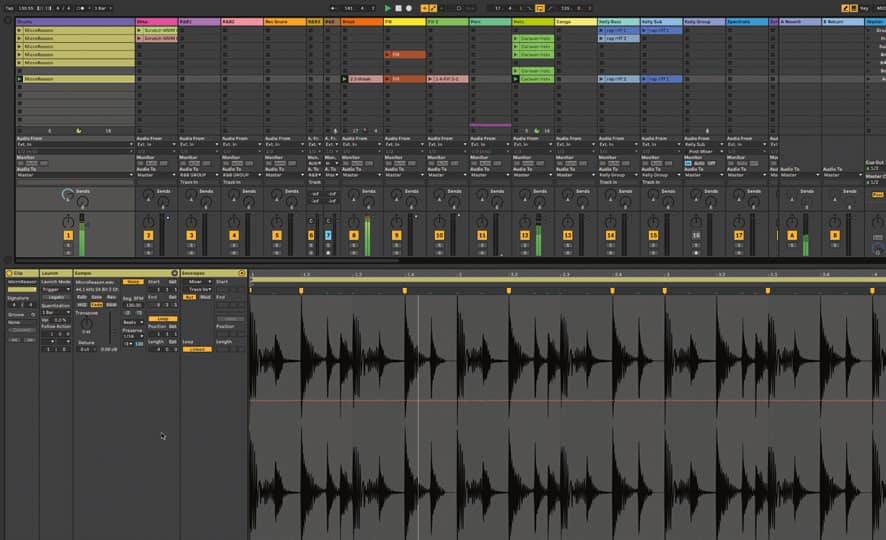 ROUND 2
For today's fast-moving music producer, capturing and editing audio often needs to be as quick and intuitive a series of processes as possible, and on those terms, Live is the exemplar. Taking electronic and dance music producers as just one category to themselves, Live's the game-changing elastic audio engine, cleverly conceived Sample Editor, CPU saving track freezing, nifty slip editing, and unfussy overall demeanor are geared up spectacularly to cater knowingly to the requirements of the job at hand.
As with the MIDI side of things, though, Logic's long development history and more expansive architecture yield a wider range of audio recording and editing bells and whistles than you'll find in Live, and if your recording needs are of the more demanding kind – ie, a full band, or even just guitar and vocals – it definitely does the 'virtual recording studio' thing rather better. Multitrack recording and punching in/out are obvious givens for both DAWs, but when you've got those clips on the page, Logic affords greater control over them, whether you're applying naturalsounding pitch correction with the excellent Flex Pitch, or building the perfect vocal take with swipe comping.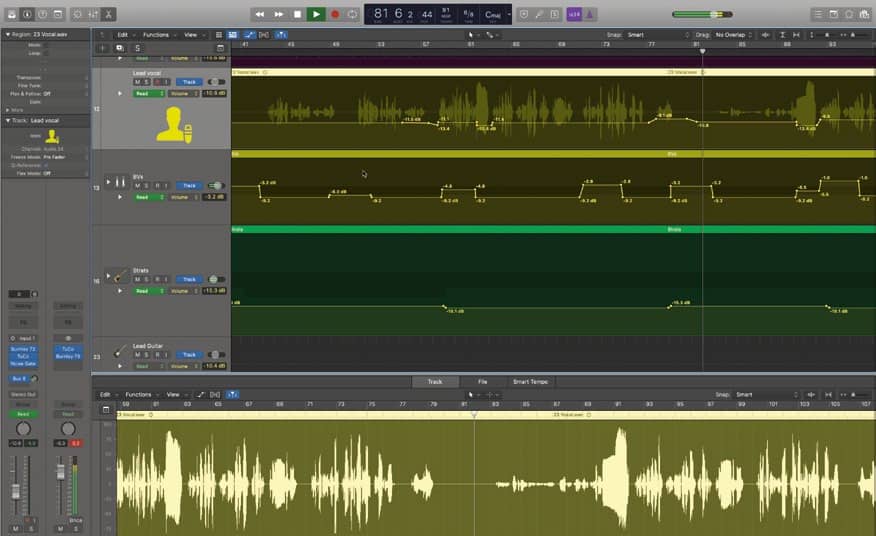 And, of course, prior to Logic Pro X 10.5, Live had a unique and compelling selling point in the ability to record loops in the Session View for non-linear jamming and experimentation. With Logic Pro X now boasting its own well thought-out and tightly integrated take on the same concept in the shape of the Live Loops Grid, however, that edge has been blunted.
You can read up to 3 premium stories before you subscribe to Magzter GOLD
Log in, if you are already a subscriber
Get unlimited access to thousands of curated premium stories, newspapers and 5,000+ magazines
READ THE ENTIRE ISSUE
September 2020