Would You Buy A Book From This Man?
Computer Arts - UK
|
May 2019
ERIK KESSELS has been a confounding creative force who's gleefully advertised the "worst hotel in the world," taught students to embrace their embarrassments, and published a plethora of books along the way. Beren neale caught up with him before his talk at belgium's premier design event us by night…
Erik Kessels is a man of many talents, equally at home exhibiting installation art in the MoMA as curating a politically themed gym. He's also not afraid of failure, of being vulnerable, or of harnessing the power of the absurd. It's a tricky balance, but one that he's had success with thanks to a parallel drive for originality and of developing projects with meaning, all with the aim of creating lasting work in a transitory world.

What was the theme of your Us By Night talk?

I did this book called Failed It! and the talk covers some of its topics – the fact that nowadays we work with tools that are close to perfect, like smartphones, 3D printers and computers. I think you should get rid of the perfection first of all and just go in a wrong direction. Deliberately make a mistake. It's not about learning from your mistake, because we have to do this every day already. It's more deliberately going the wrong way: when the navigation system tells you to turn around, but you go on, and find yourself in a totally new, undeveloped area where you can come up with a new idea.

You're saying that if we've got the perfect tools, the risk is if everyone uses them perfectly then there'll be no originality?

Well, tools are perfect, and they should be used perfectly, but only at a stage when you've found a new idea. I compare it to the front yard and the back yard of your house. A lot of people are only in their front yard with their work. That's where people pass by, where they can see the finished project.

But you should spend much more time in the back yard. It's often a mess there. There's unfinished projects. There's a fence around it because you're ashamed. That's where you mess things up and make mistakes and maybe find something new. Only then should you bring it through the house to the front yard, and finish it with the perfect tools. You need to use them at the right moment.

Do you think there's a lack of personality in design?

Definitely. It has to do with the same theory, because it's in your back yard that you find yourself. The disasters you make, the things that you fucked up – that's much more about your personality.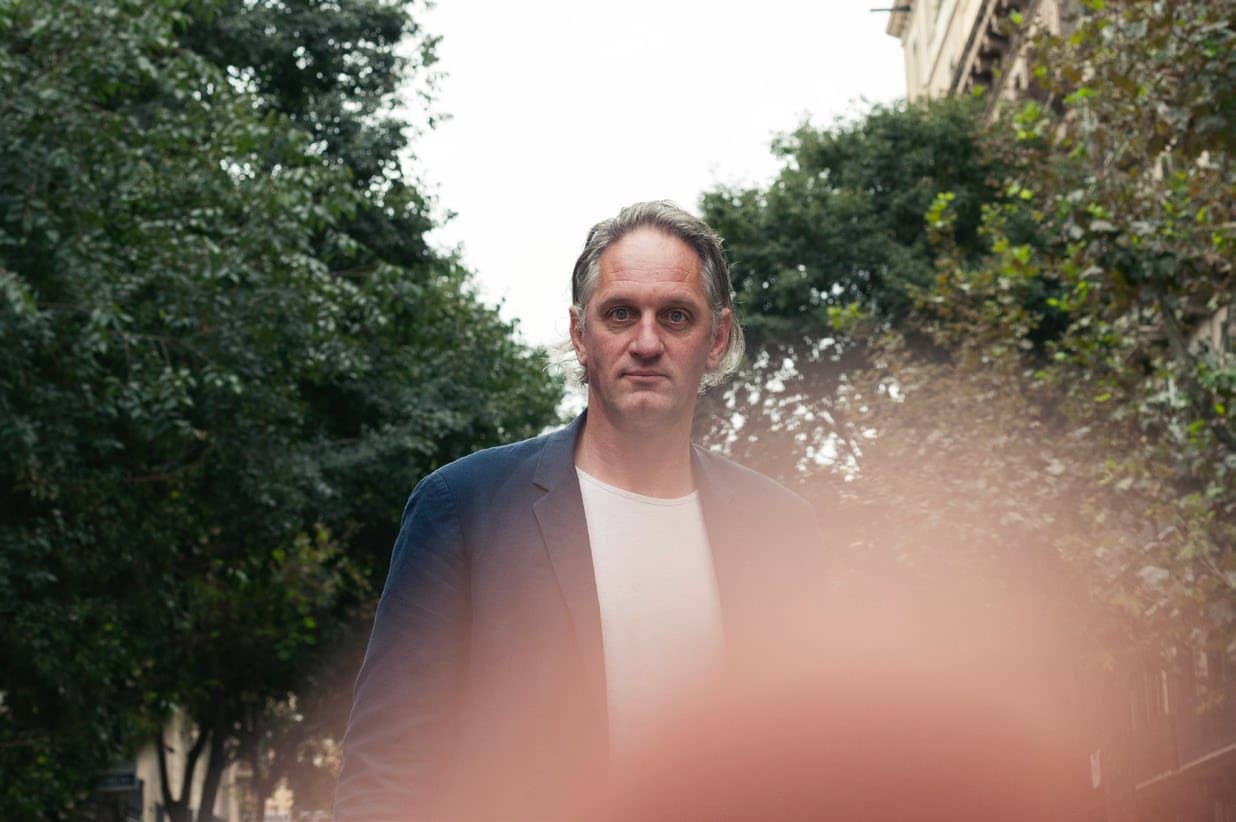 You've said that at the beginning of a project, you're often confused, but you embrace it. How long did it take for you to be able to reveal that?
That's a good question, because I think for a lot of people that doesn't come straight away. You need to gain a bit of confidence to break the confidence. Today, designers should put themselves in a vulnerable situation in their mind to come up with new ideas.
Not a lot of design has a message. I think particularly in graphic design, people should really go back to finding a core idea. I see sometimes in schools, the students get a brief, they open their computer, they go to Pinterest, they put in some keywords, then they find some reference material, which is totally finished already, and that's the basis for their idea. That can't be the basis for the idea!
Why do you think creatives are hesitant to use humour?
Because they take their discipline way too seriously. Look at graphic design. Look at advertising. Look at architecture, fashion, product design. People take them very seriously. To be honest, I've worked for a long time in advertising, but I fucking hate advertising. Everybody does advertising. Also, graphic design. How much graphic design is purely a decorative wrapper of something with no soul? I think it's quite good to build up an irony or a stubbornness towards your own discipline. When it clashes a little with the discipline itself, interesting things can happen.
You've been a designer, art director, curator, editor and artist. Is this because no single area has ever satisfied you?
That's not true, because, especially after we started KesselsKramer, work has been very satisfying. I think people in these disciplines are often afraid to cross over. I always did things outside of my job role since we started. Back then, 20 years ago, it wasn't so accepted. Nowadays, it's much more open and I really feel like a fish in the water.
You can read up to 3 premium stories before you subscribe to Magzter GOLD
Log in, if you are already a subscriber
Get unlimited access to thousands of curated premium stories, newspapers and 5,000+ magazines
READ THE ENTIRE ISSUE
May 2019