UK Studio Rankings 2019
Computer Arts - UK|November 2019
The Best 30 Agencies In The UK This Year
Following our annual peer reputation survey of creative directors, studio founders and design course leaders from all across the UK, we're delighted to reveal the results of the sixth-annual UK Studio Rankings.
Dominated for two years by the small but perfectly formed Studio Sutherl&, it's all change at the top in 2019. In fact, the smallest studio on the list has been supplanted by the largest as the mighty Superunion – having cleaned up at this year's Brand Impact Awards – wins the respect of the industry.
There have been some dramatic rises and falls this year too, none more so than NB Studio – another multiple winner at the Brand Impact Awards – rocketing up 25 places into third. After retaining D&AD's Most Awarded Design Agency accolade for a second year running, JKR has also cemented its hold on second-place here.
While there are many familiar names in the list – including previous winners Graphic Thought Facility, MadeThought and North – we also welcome six all-new entrants, six re-entries from earlier years, and for the first time two agencies from outside London have placed in the overall top 10.
Ongoing economic and political uncertainty may have squeezed clients' budgets, as well as their willingness to take creative risks in some sectors, but these world-class agencies are thriving. So read on to discover the UK's top 30 studios of 2019, as judged by their peers…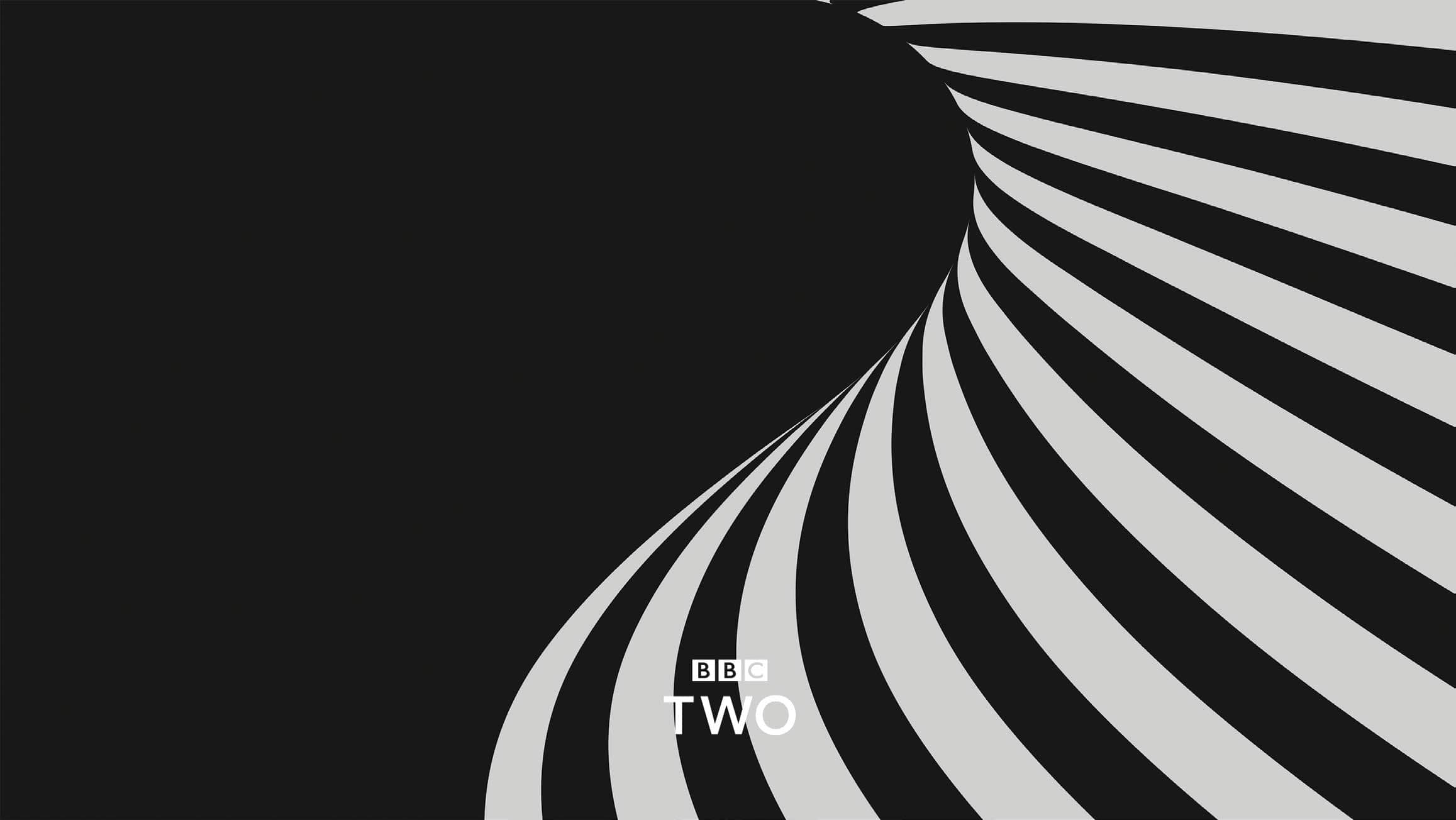 01 Superunion www.superunion.com
Winning Best of Show at the Brand Impact Awards for the second year running with its BBC Two rebrand – which also scooped a D&AD Yellow Pencil earlier this year – Superunion has gone from strength to strength since five WPP Group agencies joined forces in early 2018.
Having shot straight into 2018's UK Studio Rankings in sixth place, a year later it was a resounding landslide victory for the 700-strong global branding powerhouse with a boutique studio attitude…
How does it feel to top this year's list, as voted by your industry peers?
Stuart Radford Amazing! We're absolutely delighted. A little surprised, but it's wonderful to get this level of recognition from our peers, especially as we're just in our second year. It's fantastic and it means a lot to us – we all feel very proud. A massive thanks to everyone who voted for us!
Greg Quinton Wow, this is really special for us all for two reasons. First, because we just didn't expect anything like this so soon as a 'new' agency. It's been less than two years since we launched and to be honest it's the first year where our work reflects Superunion. Second, it's amazing to think what we're doing appears to be clicking and that our peers appear to like the new work. It's been a roller coaster in the pitch black, so any recognition is a ray of light in the tunnel! Thanks peers!
How do you balance the craft and attention to detail of a boutique studio, with the scale of a giant global operation?
SR From a London point of view, I think there are a few things that help us achieve this. Creative ambition – whether we're working with big international clients or small local start-ups, we're committed to doing great work. For us, that starts with developing an original and single-minded idea, then we refine and craft the job to within an inch of its life.
We have a big creative team, but it consists of a series of small teams.
These are important for the quality of the work: they ensure creative ownership and are great from a mentoring perspective. The creative directors know their designers and foster trust and pride in their work.
GQ We like to think of ourselves as the world's largest boutique. But it's simply asking everyone to focus on the most important thing: the work. Focus on what our clients need and create whatever helps their ambitions. It's not about us, it's about them, but hopefully everyone will have fun while producing the best work of their career. The way we see it, scale isn't a hindrance, it's an opportunity.
Now you've had some time to bed in following the creation of Superunion, what's the biggest strength of the model you have? Any unforeseen challenges?
SR Launching a new agency of this scale doesn't come without its fair share of challenges. But we've spent the past 18 months focusing on our clients and the work. We hope that if we create the best work we can, we will attract more great opportunities. We've always had the talent within our businesses. Now we're able to do it on a scale we've never done before. GQ One of the great things about Superunion is our breadth of capabilities, and the effect of that is a variety of clients and projects. From a creative point of view, the breadth of both clients and projects is fantastic – we get the boutique design agency and the large-scale international brand agency opportunities. The best of both worlds! As for unforeseen challenges… it's recruitment. We're very selective, and we're looking for creatively ambitious senior designers and design directors. Anyone who's looking, let us know!
What have been your proudest moments of the past year? SR Well, this is definitely one of them!
Winning a D&AD Yellow Pencil is up there too. In fact, award recognition this year has been incredible. It's been great to see a breadth of work resonating for a range of clients like BBC Two, HSBC, Pfizer and WPP.
I'm also proud of the creative team and the wider company. Company changes are notoriously challenging, particularly culturally, but we stayed focused on the work and to see that come to fruition and receive the recognition it has is quite something. Also, our agency culture continues to go from strength to strength and I feel that this year we've found our groove.
GQ I agree with Stuart. Hearing this bit of news was up there, and winning the Yellow Pencil for the BBC Two work was amazing. Not to mention we've had winning work from almost all of our offices around the world. That we've been able to get recognition so quickly is astonishing. We hoped we had it in us, but thought it would take longer to achieve!
Do you foresee hurdles to come, particularly in light of Brexit?
SR Brexit. Who knows? It's the impossible question. It may mean that brands have to be even more competitive, leading to clients seeking even more ambitious creative thinking. 2019 has been a great year for us, so we've set ourselves a great benchmark. The challenge next year will be to match and ideally out-do this year. The words 'difficult second album' spring to mind.
GQ Hurdles. The funny thing about them is that you don't really see them coming! Our clients have been wonderful, practical issues straightforward, and we're lucky that we have people all over the world who believe in the importance of what we do and the power of creativity. Searching for the right talent, as Stuart says, is a challenge. Trying to do it from a global perspective (and at speed)… now that's a new hurdle!
What's particularly exciting on the horizon for 2020?
SR It's the opportunity for us to continue to develop as a creative agency. We're only just over a year and half old! We've got some very exciting creative opportunities ahead of us!
GQ Our expanding offer and our growing client list will continue to provide us with opportunities to create brilliant work for our clients. Bring it on!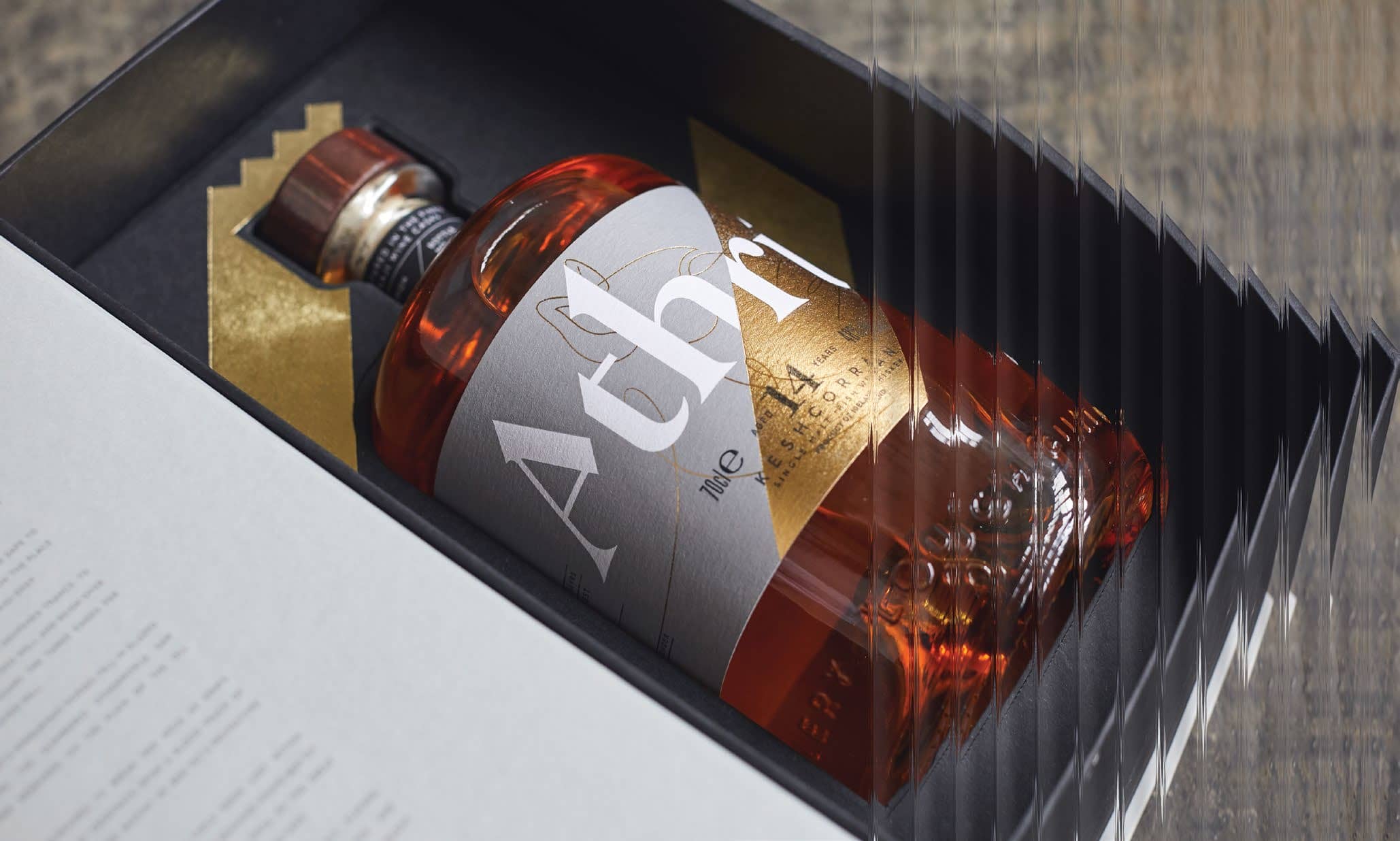 2 JKR www.jkrglobal.com
D&AD's Agency of the Year for the second year running, JKR has also maintained its strong second-place performance in the UK Studio Rankings 2019, having climbed 11 places in 2018. The past year has seen the agency broaden its horizons, working in the sustainability space for Miller Harris, creating branding for Irish distillery Athrú, and designing Budweiser's new offices...
What's the secret of JKR's recent success?
We believe a great idea can come from anywhere, and always look for opportunities to share briefs amongst the wider studio. That's led to some of the most exciting work for us over the past 12 months. We interrogate the brief to really understand the problem the client is trying to solve. And we have brave clients, fostering relationships that last.
What have been the biggest hurdles?
Building on what you're known for, while also reacting to a client's needs for change, brings some challenges. You need to have confidence when you start working outside your comfort zone, and be prepared to get some things wrong. Also, it can be challenging to decide whether to build new expertise into the core business or outsource it.
Any exciting plans for 2020?
We've got some high-profile rebrands on the horizon for some great legacy brands, and are also working with clients to tap into bigger societal issues.
We're also developing some exciting innovations through our JKR Ventures model, applying learnings from our bigbrand experience to the challenger brands of tomorrow.
More broadly, we're seeing the attitude towards pitching and lengthy consumer research change, with fewer creative pitches, and faster routes to market. It's great to see that clients recognise the value of creative work.

3 NB Studio www.nbstudio.co.uk
NB Studio shot up the UK Studio Rankings dramatically in 2019, rising 25 places to take the third-place spot. In the year of its 21st birthday, the agency also invested in new premises down the road in Southwark, kick-starting an exciting new era of expansion for the 15-strong team...
How does it feel to make the top three?
There's something pleasing about the approval of your peers. We can't thank our friends in the design world enough for their support. Hopefully, this represents a vote for simplicity, empathy and impact through design.
You've risen 25 places. Why is NB Studio on everyone's lips right now?
It helps to have won a few Eggs, Pencils and Light-bulbs. But the biggest factor is talented people. Nick and Alan are still hands-on after 20 years, and we've retained exceptional senior designers, nurtured junior talent and promoted from within.
The other half of the equation is our restless versatility – we get bored easily. We're brand identity specialists, but work across sectors, channels, disciplines and borders. This brings diverse influences and expertise to every new job.
Can you identify what motivates the team at NB Studio?
You can read upto 3 premium stories before you subscribe to Magzter GOLD
Log-in, if you are already a subscriber
Get unlimited access to thousands of curated premium stories and 5,000+ magazines
READ THE ENTIRE ISSUE
November 2019