Alabama student is unassuming on the outside, but rocket fueled within
If it's true that shyness is nothing more than a lack of confidence in doing something, then each one of us is shy about something. While there are as many ways of overcoming shyness as there are people, one proven method is to try new things — even if they make you feel anxious. The goal, in essence, is to become so wrapped up in something that you forget to be afraid.
Jasmine Robinson, a senior at Center Point High School in Center Point, Ala., is a perfect example of living this principle. A self-described "shy person," Jasmine has learned that the best path to overcoming doubts and fears is to face them head-on.
Jasmine claims that her greatest accomplishment is overcoming a fear of heights. While attending Busch Gardens in Orlando, Fla., a friend's mom challenged her to ride every rollercoaster in the park. "I was terrified of heights but I did it," she said. "And by the end of the night, I was ready for any coaster."
This is how she lives her life, staring down her doubts and always looking ahead. She has also ridden the renowned zip lines located in Kentucky's Mega Cavern, which are in places as high as 70 feet off the ground. "I still haven't conquered my fear of heights enough to go skydiving," she said. "I want to do it one day, but not just yet."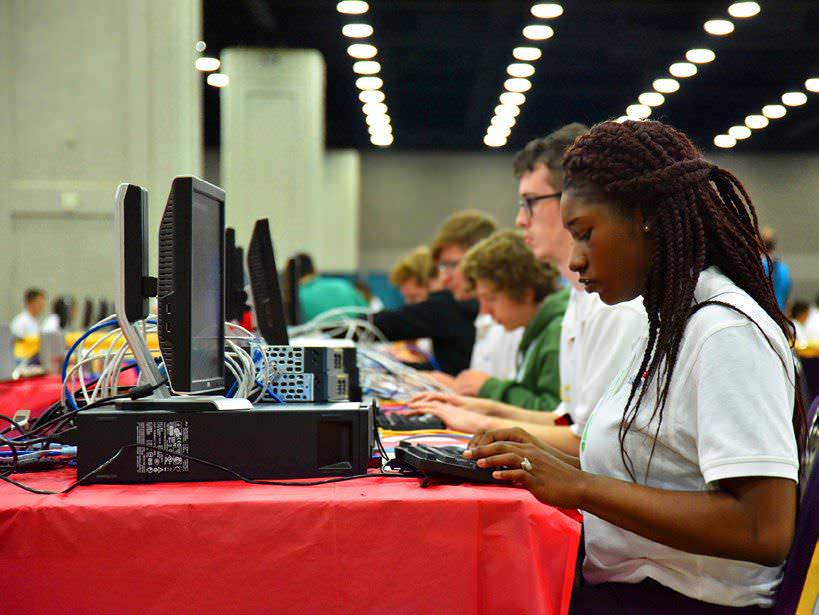 A master juggler — of commitments
For a young lady who also "suffers stage fright" when doing something in front of others, Jasmine is involved in a surprising number of social activities — and she's good at all of them.
During her junior year at Center Point, Jasmine was an active participant at the Joint Leadership Development Conference; won first place at the state level for SkillsUSA in networking (and competed at the national level); served as vice president of both Center Point's National Technical Honor Society and its Chi Sigma Rho Sorority; and served as treasurer of the Computer Club, a member of the National Honor Society, and a Center Point Ambassador, representing a student organization that serves at a local farmer's market each Thursday.
Oh yeah, and she also did all of that while putting in more than 30 hours each week as a shift leader at a local restaurant. At 17, Jasmine is not yet old enough to be an actual manager, but that will surely come after her next birthday.
With all the demands on her time, one has to wonder how she fits everything in: Jasmine is a big believer in making and keeping a schedule. The first thing she does each morning is reach for her planner.
"Each morning, I immediately schedule out my day," she said. "I give myself a time frame for everything I have to do that day and I stick to it. That way I don't miss anything and I can get a lot done."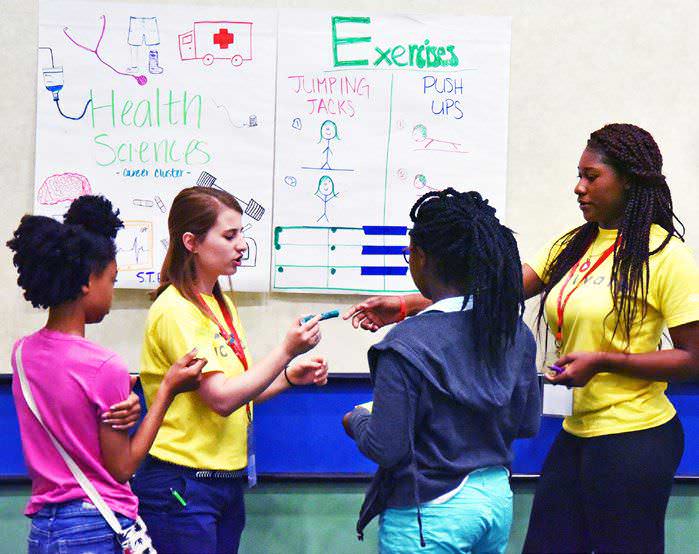 Sucked in by technology
Continue Reading with Magzter GOLD
Log-in, if you are already a subscriber
Get unlimited access to thousands of curated premium stories and 5,000+ magazines
READ THE ENTIRE ISSUE
October 2017