Don't Be The Workplace One And Only
Sharing, rather than hoarding, professional know-how is your best path to success
One important truism I have learned in my 20 years of information technology (IT) professional experience is that knowledge hoarding decreases, not increases, job security. I never want to be the only person at my organization who knows how to perform certain key tasks. Let me tell you why, based on my professional experience.

What is knowledge hoarding?

Knowledge hoarding refers to the practice of learning important work-related tasks and procedures and keeping that knowledge to yourself. Typically, the root cause of this behavior is the mistaken belief that by being the only person at your company with privileged information, you are indispensable to the company.

The opposite of knowledge hoarding is knowledge sharing. An example of this dynamic is an IT professional who ensures that knowledge transfer is part of his or her workflow. After all, another truism that I've lived personally is that the best way to demonstrate my domain knowledge is to teach those concepts and skills to another person.

I want to be clear that sometimes knowledge hoarding is unintentional, or can happen to an IT professional by default. For example, my friend Dan worked as a systems administrator for a university institute.

Dan was the only IT professional in that 100-node network. Therefore, Dan held the "keys to the kingdom" of their daily IT operations. If a service broke down, it was Dan who had to restore service.

Dan was therefore valuable to his business, but that value negatively affected Dan's work/life balance and he eventually left the institute. And you know what? The institute bore the brunt of unnecessary disruption and difficulty due to that immediate loss of institutional knowledge.

Another friend, Laila, took a more conscious approach to knowledge hoarding. Her business adopted a new line-of-business system, and Laila was tasked with "owning" the project. Own it she did — to the point where she resisted sharing product knowledge with the rest of the team.

Sure enough, Laila went on vacation and the application failed. The business experienced downtime as a result of the fact that nobody else in the IT department could address the problem while Laila was out of pocket.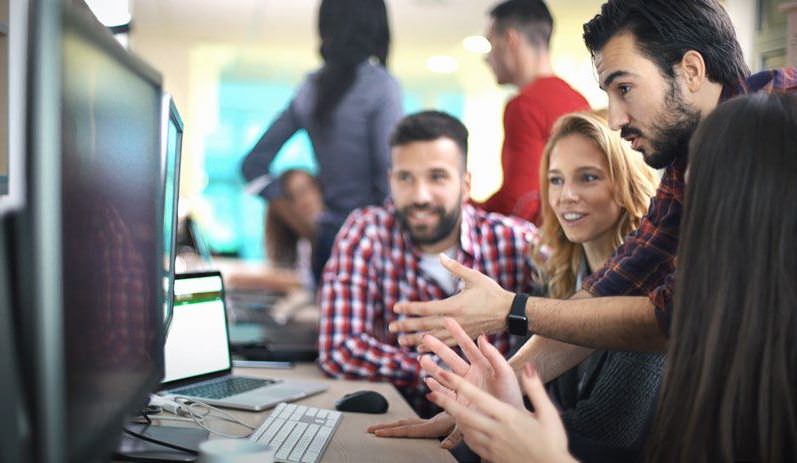 Misconceptions that drive knowledge hoarding
I see three basic cognitive mistakes with intentional knowledge hoarding. The first is another IT truism born from my professional experience:
No one is indispensable to his or her employer.
Several years ago I worked and excelled in my role at a software company. Because of my productivity, the business valued me and I felt secure in my position. Financial tides turned, however, the business was acquired, and most of the staff laid off.
Continue Reading with Magzter GOLD
Log-in, if you are already a subscriber
Get unlimited access to thousands of curated premium stories and 5,000+ magazines
READ THE ENTIRE ISSUE
October 2017