Watch Out for the Hedley Beast
Spider Magazine for Kids|March 2020
An English Fairy Tale Retold by Madeline Juran
THERE WAS ONCE a cheerful old woman named Tessie who lived by herself in a tiny cottage outside of town. Tessie was very poor, but she earned a living by doing simple chores for the farmers' wives around the village. They paid her with a small meal, a cup of tea, and a few coins here and there. That was enough for Tessie. She was a happy old soul who didn't seem to have a care in the world.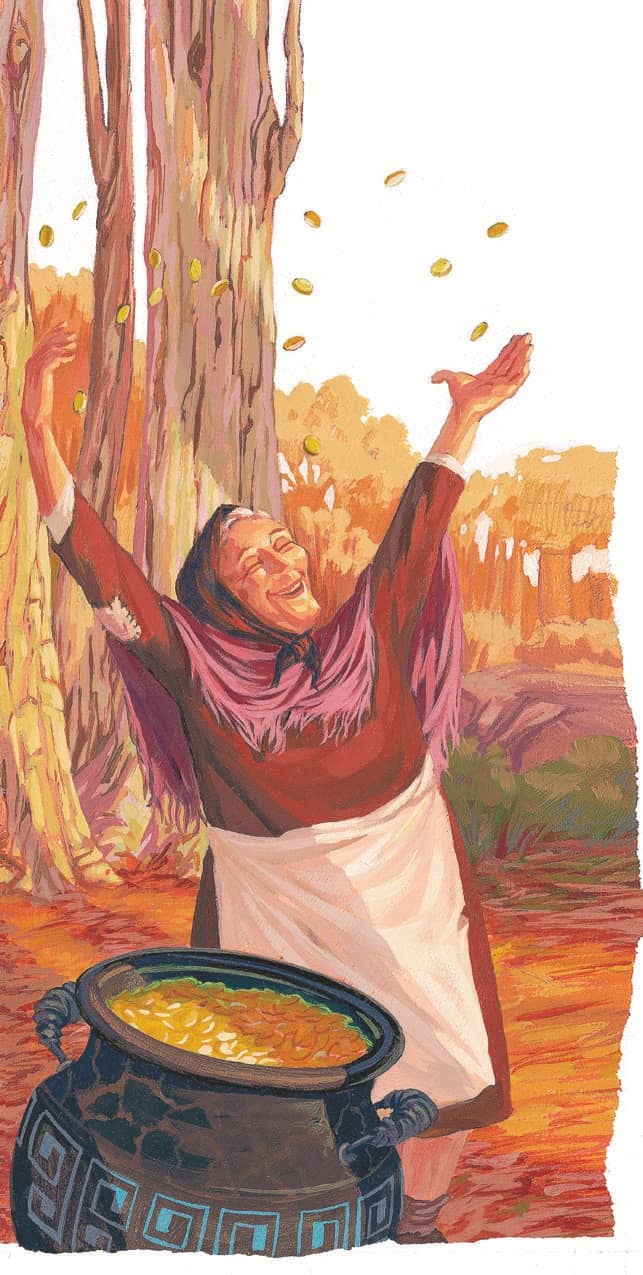 Tessie had a long walk home after work, so the housewives always sent her home early. They didn't want her to meet up with the fearsome Hedley Beast that lurked about at night. It was a terrible creature that hollered and screamed and was able to turn itself into all sorts of shapes. The village folk were scared to death of ever meeting the creature.
One fine evening when Tessie was hurrying home before dark, she spotted a big, black pot by the side of the road. She stopped to look at it.
"Now that's a fine pot," she said. "I wonder who could have left it here."
She looked all around to see if anyone was nearby. No one was in sight. "Ah, well," she said. "It most likely has a hole in it. But it would make a fine pot for a plant or two. I think I'll take it home."
Tessie bent her creaking, old back and lifted the lid. "Good gracious!" she cried, jumping back. "If it isn't full of gold pieces! Well, well, how lucky can I be!" she declared as she walked around it. "Oh, I do be feelin' rich and grand. But how will I ever get this heavy pot home?"
She thought for a minute. Then she took off her long shawl and fastened one end to the pot, dragging it along and humming as she went.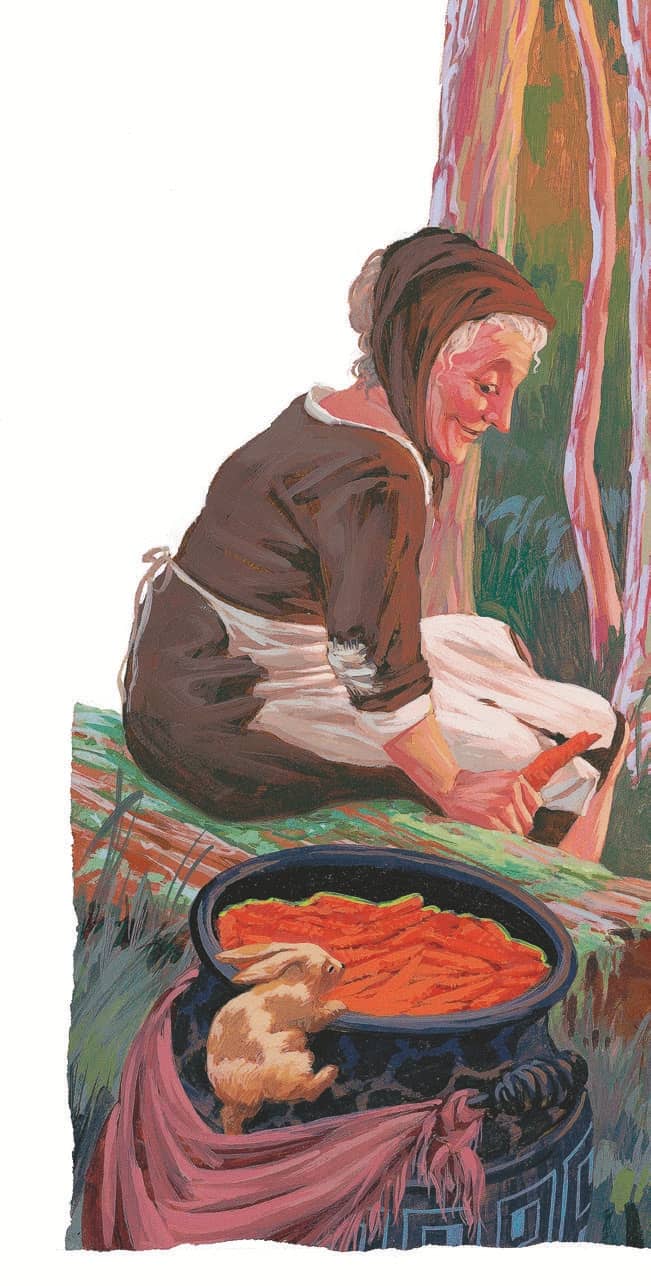 You can read up to 3 premium stories before you subscribe to Magzter GOLD
Log in, if you are already a subscriber
Get unlimited access to thousands of curated premium stories and 5,000+ magazines
READ THE ENTIRE ISSUE
March 2020