How Big Bear Stuck To The Sky
Spider Magazine for Kids|November/December 2019
A NATIVE AMERICAN LEGEND
ONCE UPON A time when Earth was young, Winter ruled. Snow and ice-covered mountains and rivers, fields and forests. So hard was the floor between Earth and Sky that Sun could not peek through to warm the ground.
Animals that survived this harsh cold hunted to provide what little food they could for their young. A big bear, called Fisher because the magic in his tail helped him catch fish, decided it was time to bring Summer to Earth.
So Fisher invited all of Earth's creatures to a meeting.
"We will find a way to warm Earth," he said. "Sun will bring grass and flowers and birds. We must reach the Great Spirit and ask for help. Who will go with me to the place where Earth is closest to Sky?"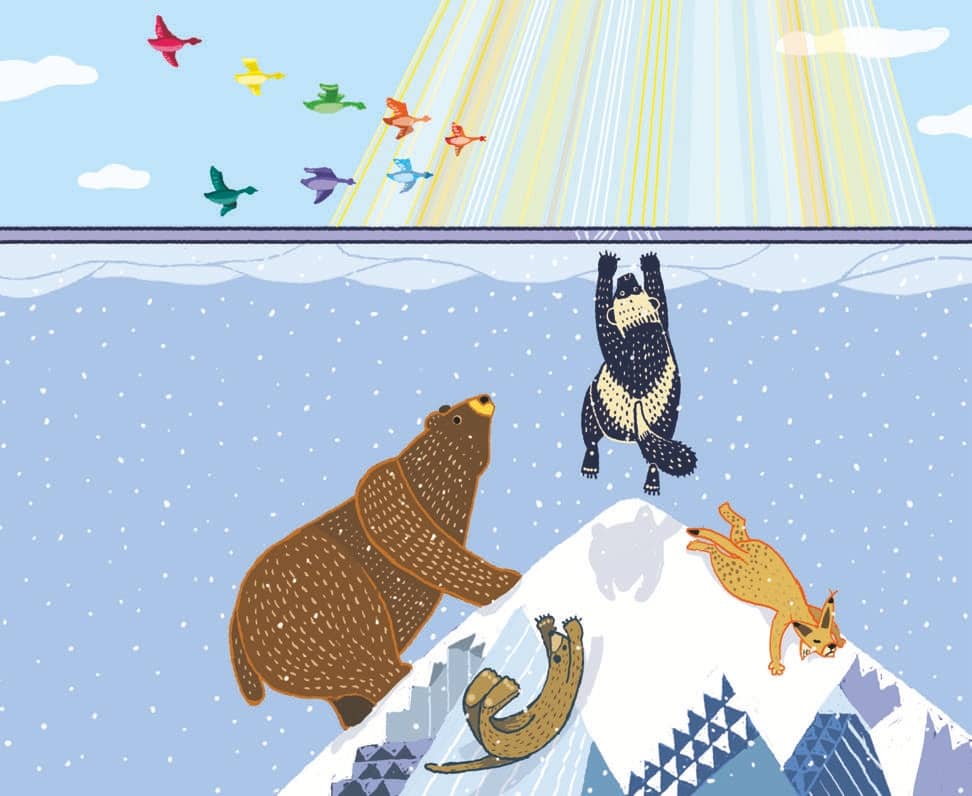 Otter, Lynx, and Wolverine agreed to accompany Fisher on his journey. They traveled across frozen lakes and rivers. Icy twigs snapped as they tramped through snowy woods. They climbed hills and slid through valleys.
You can read up to 3 premium stories before you subscribe to Magzter GOLD
Log in, if you are already a subscriber
Get unlimited access to thousands of curated premium stories and 5,000+ magazines
READ THE ENTIRE ISSUE
November/December 2019