Up For a Challenge
University students compete with cutting-edge cars in the AutoDrive Challenge.
It was Memorial Day 2019, just days before the big AutoDrive Challenge. Kettering University's team was testing its car before shipping it to the competition. Suddenly the smell of smoke filled the air. The tester slammed the emergency stop button. That button shut everything off, ensuring everyone's safety. But their computer, the heart and soul of their project car, was done for.
The team didn't panic. More teammates came in on the holiday. They stayed till 4:00 a.m. to fix what they could. They left for the competition with their Chevy Bolt, a compact electric car, and a fried computer. A sponsor sent a computer to them, but the team would have to put it together when they got there.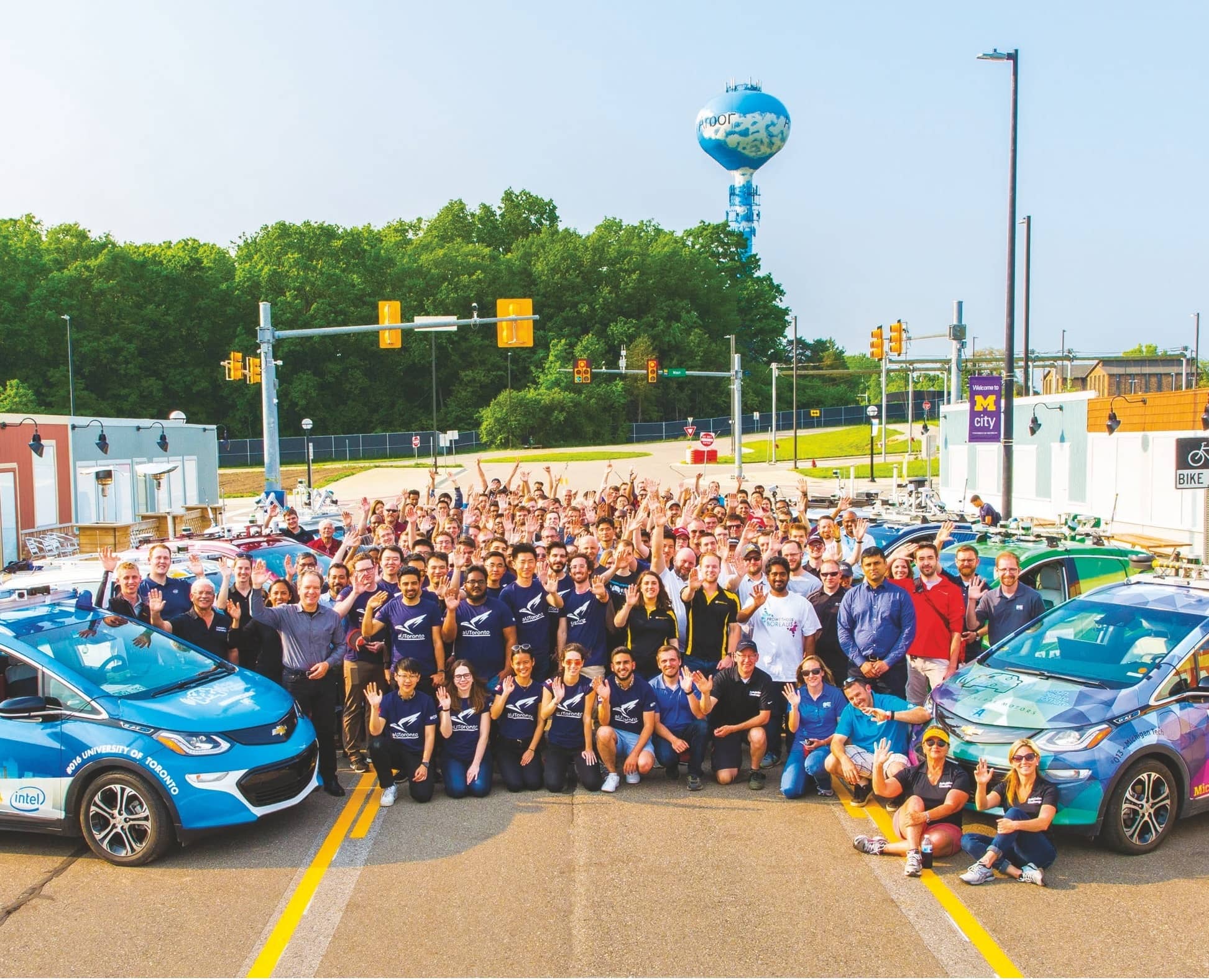 What the Challenge Is All About
In the AutoDrive Challenge, college students from across North America are working to turn full-size electric cars into self-driving cars. It is a three-year process where teams take on progressively harder challenges. This new competition is sponsored by the Society of Automotive Engineers (SAE) and carmaker General Motors. In 2018, eight colleges and universities were invited to participate. Kettering University in Flint, Michigan, was one of them.
Kathryn Cesiel, 22, is a mechanical and electrical engineering student and a member of Kettering's AutoDrive team. She works as a safety team leader.
"We have to answer the question 'what is an autonomous car?' in our reports," she says. She defines it as a "car with a human brain but no human error."
"It's a robot chauffeur," says Diane Peters, a professor of mechanical engineering at Kettering. Self-driving cars are very complicated. They need sensors, GPS (global positioning systems), cameras, and a computer, explains Jennifer Bastiaan. She also teaches mechanical engineering at Kettering and, with Peters, advises the AutoDrive team.
Sensors include radar and lidar, which is like radar that uses light. Those are "like the eyes and ears of the car," Bastiaan explains. "It's not good enough to have eyes and ears to drive. You have to have a brain to make decisions, and that's where the computer and controls come in."
Each team received an electric car, a very sophisticated computer, lidar and radar sensors, and a GPS unit. The Kettering team also bought cameras. Then they got to work.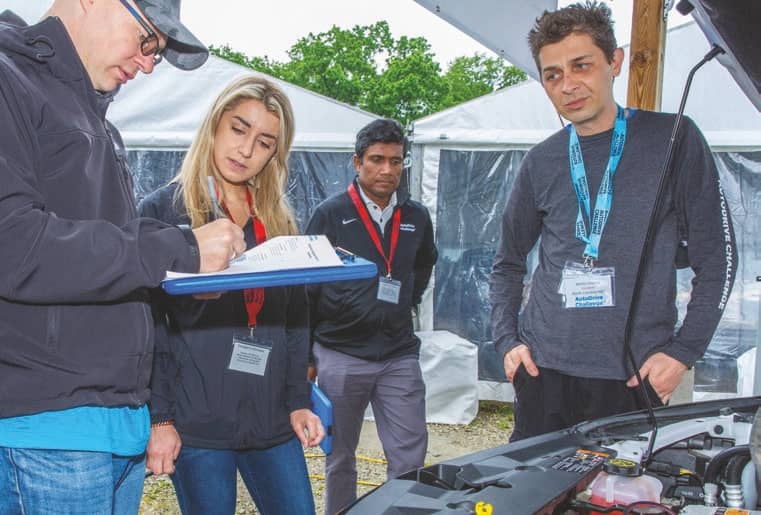 You can read upto 3 premium stories before you subscribe to Magzter GOLD
Log-in, if you are already a subscriber
Get unlimited access to thousands of curated premium stories and 5,000+ magazines
READ THE ENTIRE ISSUE
May/June 2020