Underwater video reveals secret life of sea turtles
The video showed sea turtles chasing and biting. They were nudging and nuzzling each other too. No one was more surprised than the scientists who filmed them. Why? Because sea turtles have always been thought to be loners. Turns out, these ocean reptiles may not be total party animals, but they do like to check each other out sometimes.
Marine biologist Nathan Robinson studies juvenile green sea turtles in the Bahamas. He designed and built a camera that fits on a sea turtle's shell. He calls it TurtleCam and uses it to record the animals' underwater activity. At first, he wanted to use the footage to find out what they were eating. Robinson wondered if there was enough food for all the turtles that lived around the island. But he learned far more than that.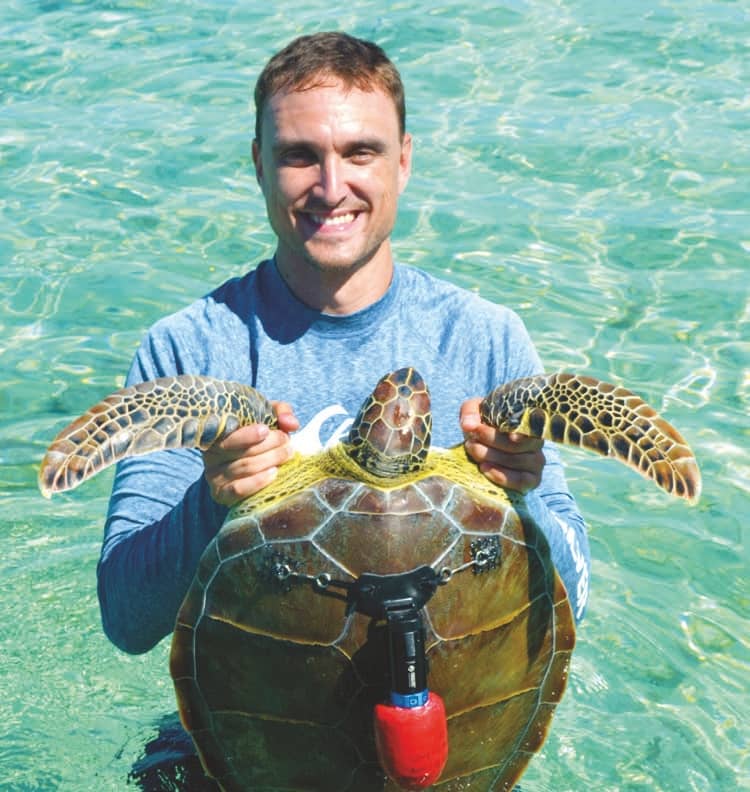 Cool Discovery
Yes, the turtles were foraging for food. But each video also shows them interacting. Sometimes they rub up against one another in a friendly way as if they're giving a hug. Sometimes the turtles are kind of pushy, nipping or bumping into one another.
Robinson says he'll need to collect a lot more data to explain exactly what this turtle behavior means. But he and other scientists who look at the video footage think one of the reasons might be that the turtles are protecting their territory.
Continue Reading with Magzter GOLD
Log-in, if you are already a subscriber
Get unlimited access to thousands of curated premium stories and 5,000+ magazines
READ THE ENTIRE ISSUE
January 2020