Tales for Sails
Muse Science Magazine for Kids
|
October 2020
COULD DOGS BE A READER'S BEST FRIEND?
Sandi Martin had two great loves— dogs and reading. As a nurse and intensive care unit manager at a Salt Lake City hospital, she saw the healing power of therapy dogs that visited her hospital. Then, in the middle of the night, she had an inspiration. Could dogs have the same kind of impact with kids struggling to read as they had helping sick patients recover?
Sandi told her friend Kathy Klotz about her idea. Klotz is the executive director of Intermountain Therapy Animals (ITA). ITA is a nonprofit group that provides animal-assisted therapy. Martin and Klotz asked the public library if ITA could bring therapy dogs into the library for a four-week trial program. They would test the idea of having kids read to dogs. That was in the fall of 1999. Twenty-one years later, the program is still going strong. It's called the Reading Education Assistance Dogs (R.E.A.D.) program.
R.E.A.D. was so popular that Intermountain Therapy Animals decided to try it in an elementary school. Kids who had trouble reading were matched up with a dog and its human handler. Each week, the students would read to the dog—and their reading improved. Klotz noted that the idea was so simple and so successful that it was hard to believe no one had thought of it before. Now, similar programs for kids to read to dogs have spread throughout the US and around the world. They have names like Tail Waggin' Tutors, Paws for Reading, Reading with Rover, and Sit, Stay, Read.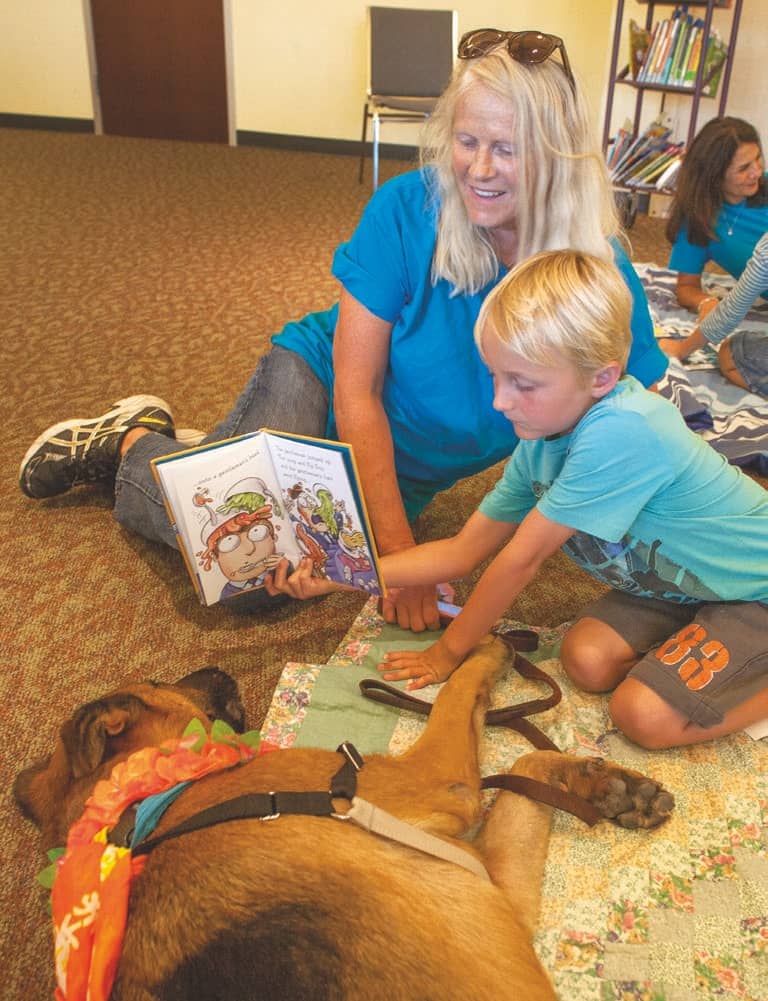 THE TEDDY BEAR STUDY
But does it really work? Do scores on reading tests improve? Would students get the same benefits by reading to an adult, or to a stuffed animal?
In 2014, a group of researchers in South Africa decided to find out. Their experiment looked at a hundred third graders who were reading below grade level. The students were divided into four groups of similar sizes. One group read to the dog with the handler present. A second group read to a teddy bear with an adult present. A third group read just to an adult. And the fourth group acted as the "control"—they followed normal school activities, with no extra reading time.
You can read up to 3 premium stories before you subscribe to Magzter GOLD
Log in, if you are already a subscriber
Get unlimited access to thousands of curated premium stories, newspapers and 5,000+ magazines
READ THE ENTIRE ISSUE
October 2020