WHO'S THE BIGGEST MAKER OF THEM ALL?
Make it from gold. Make it from cake. Make it from clay; frost it then bake. Makers use all kinds of materials. Today, creative entrepreneurs are using technology to build and test new ideas quickly and inexpensively. What technology is that? Additive manufacturing, or 3D printing. With some software and a machine that can print layers of plastic or metal, glass or ceramic, or even cookie dough, anyone can design and print almost anything and become a maker.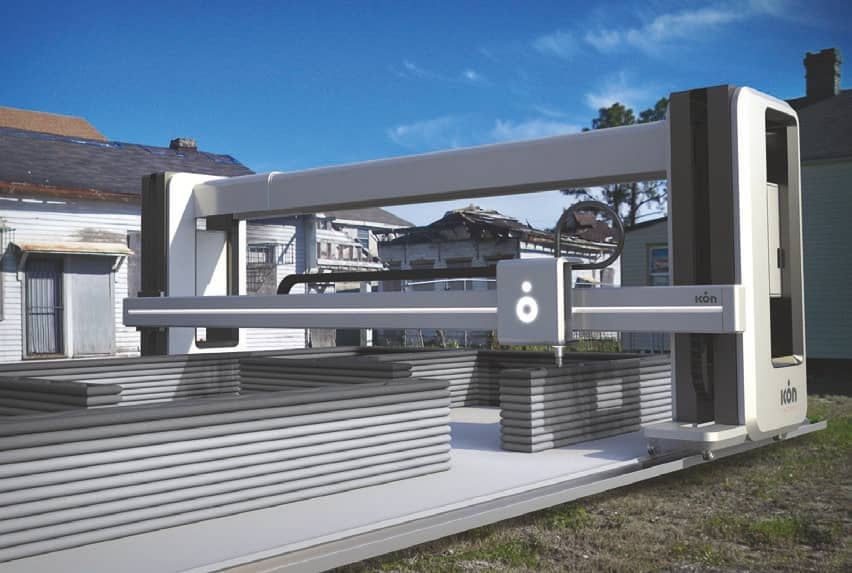 WHAT CITIES ARE MADE OF
Make it from concrete? Why not! Concrete is an inexpensive, rocklike building material. It is the most-used human-made material on Earth. For every person on the planet, roughly one ton (2,000 lbs) of concrete pours into projects each year. All of this concrete helps people build infrastructure. Infra . . . what? Infrastructure is the way society meets people's needs. It's our cities, homes, schools, roads, hospitals, airports, railways, seaports, water supplies, cell towers, and much more.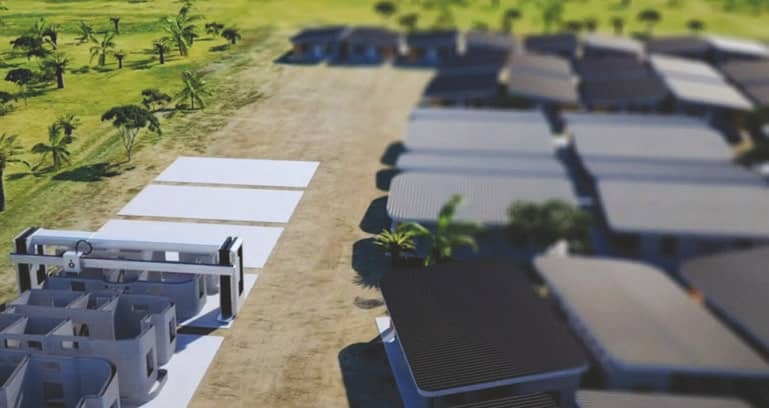 Much of our infrastructure is made or partially made of concrete. This isn't a new idea. Long ago, the Romans used a type of concrete to build a sophisticated and elaborate network of roads and aqueducts (elevated waterways). In the modern world, infrastructure and concrete still go together. They are critical to our everyday lives. Can you see a role for 3D printers in building new, much-needed infrastructure?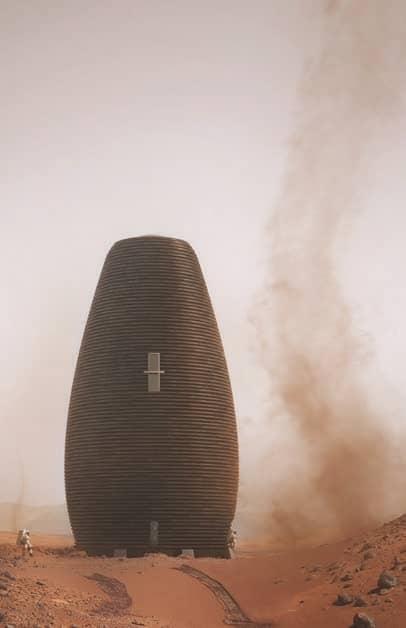 HUGE PROJECTS, VAST CHALLENGES
Makers are printing everything from toys to heart valves to jet engine parts these days. But the maker machines to print really big things are still being developed. Imagine printing an entire house, or a school building, or even a skyscraper 100 stories tall. This very minute, engineers around the world are working on ways to print buildings, bridges, and more: that is, the infrastructure that makes up our built world.
Continue Reading with Magzter GOLD
Log-in, if you are already a subscriber
Get unlimited access to thousands of curated premium stories and 5,000+ magazines
READ THE ENTIRE ISSUE
November/December 2019