ILLUMINATING THE MYSTERIES OF OCEAN SCIENCE
At the Georgia Museum of Art, visitors can experience being submerged in the deep sea.
The large installation thereby artist and ocean explorer Rebecca Rutstein has steel hexagonal shapes inspired by hydrocarbon structures found in the Guaymas Basin in the Gulf of California. Rutstein explored the basin with marine scientist Samantha Joye. LED lights change as visitors move through the space. These changing, shimmering lights represent the siphonophore, a bioluminescent organism that separates when disturbed, creating flashes of light that can be seen when entering the water column during the more than 7,000-foot (2,200-m) descent into the deep sea.
Very few people will experience this type of bioluminescence in real life, and that's exactly why Rutstein created the installation. "I'm trying to share places and processes hidden from view to connect people with the beauty [and] complexity of the deep ocean," she says.

Exploring New Frontiers
For centuries, artists have accompanied explorers to depict new discoveries. When the famed Captain Cook traveled to the Pacific Ocean in the late 1700s, for instance, he brought along several artists. Some sacrificed their lives in their quest to visually represent a world few from home would ever see.
As scientists explore a new frontier today—the deep ocean—many are bringing artists working in a variety of media to visually interpret and share their findings.
Rutstein is one of many artists to explore the ocean with scientists. In addition to working with Joye, she has explored the deep sea with the Ocean Exploration Trust's Science Communication Fellow program aboard the Exploration Vehicle (E/V) Nautilus in a mapping expedition from the Galapagos Islands to California. She also participated in the Schmidt Ocean Institute's Artist-at-Sea program. There she joined scientists on the Research Vessel (R/V) Falkor's sonar mapping expedition from southern Vietnam to the island of Guam and on an expedition on the R/V Atlantis off the coast of Costa Rica.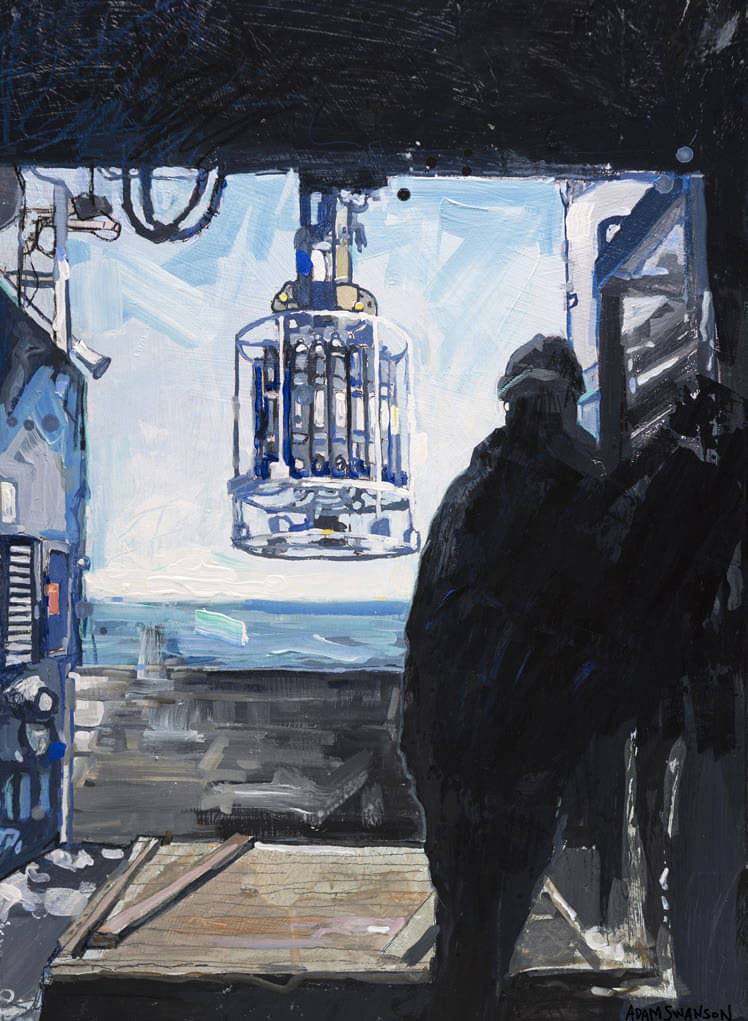 Artists Who Love Science
Both Artist-at-Sea programs have provided opportunities for many artists to accompany scientists and crew along deep-sea expeditions. The Schmidt Ocean Institute alone has had 32 participants since 2016, fostering cooperation between artists and scientists. "The artists participate like the science party, conducting science and collaborating with them," says Carlie Wiener of Schmidt Ocean Institute. "It's inspiring for the artists, and it inspires scientists to be more creative."
Continue Reading with Magzter GOLD
Log-in, if you are already a subscriber
Get unlimited access to thousands of curated premium stories and 5,000+ magazines
READ THE ENTIRE ISSUE
January 2020