Mali's Music: A Universal Language
Faces - The Magazine of People, Places and Cultures for Kids|March 2020
The country of Mali and the U.S. state of Mississippi are more than 5,000 miles apart and very different from each other in almost every way. But many people say that music is a universal language, and in this case, it's true. Mississippi and Mali share a flavor of blues music that connects their modern-day musicians with ancient African musical traditions. How did these two places end up sharing a musical language?
Mali is a country with a long, rich musical history. Music is such a big part of the culture that in 2012 when Islamic extremist groups tried to ban all music in the northern region of the country, there were widespread protests. In some parts of the country, music became a nonviolent way to stand up to oppression. Mali's stories and histories have usually been told through storytelling and songs instead of written books. Professional speakers and musicians called jeli (or griot in French), recited or sang stories and histories from memory. Griots used instruments such as the ngoni (a lute), the bafalon (a percussion instrument like a xylophone), and the kora (a string instrument much like a harp).
The blues-like melodies of the traditional songs of the jeli were carried with the Africans who were forcibly taken from Mali and sold into slavery in the United States. Music historians believe that those melodies, as well as other African music traditions, became the basis for American blues music. Other musical genres like jazz, rock and roll, salsa, funk, and hip-hop would not have existed without the influence of African music, which enslaved people kept alive as part of their heritage and which gradually filtered into new styles of American music.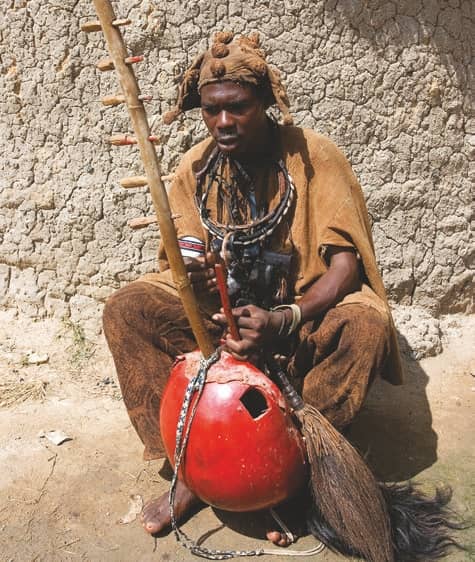 You can read up to 3 premium stories before you subscribe to Magzter GOLD
Log in, if you are already a subscriber
Get unlimited access to thousands of curated premium stories and 5,000+ magazines
READ THE ENTIRE ISSUE
March 2020