Mali: An Ancient Empire
Faces - The Magazine of People, Places and Cultures for Kids
|
March 2020
The Republic of Mali was once part of the Mali Empire, an ancient empire that controlled a large portion of West Africa. A West African prince named Sundiata Keita established the empire in 1235. He united a group of indigenous groups and waged war against the Sosso people who controlled the region at the time.
The Mali Empire expanded rapidly and reached its height in the 13th century. Mali's emperors (called mansas) grew rich and powerful because they controlled the Trans-Saharan trade routes. These routes were used to transport salt from the Sahara Desert and gold from the gold mines of West Africa. At the time, salt was considered as valuable as gold. It was used to preserve meat and season food. Salt was highly valued in other parts of Africa where the mineral did not occur naturally.
Because of its location near the Niger River, the Malian city of Timbuktu became a major center for African trade. When camel caravans arrived in Timbuktu from the north, the goods they carried were loaded onto boats and transported south on the river. All goods that passed through the Mali Empire were heavily taxed, and the empire prospered.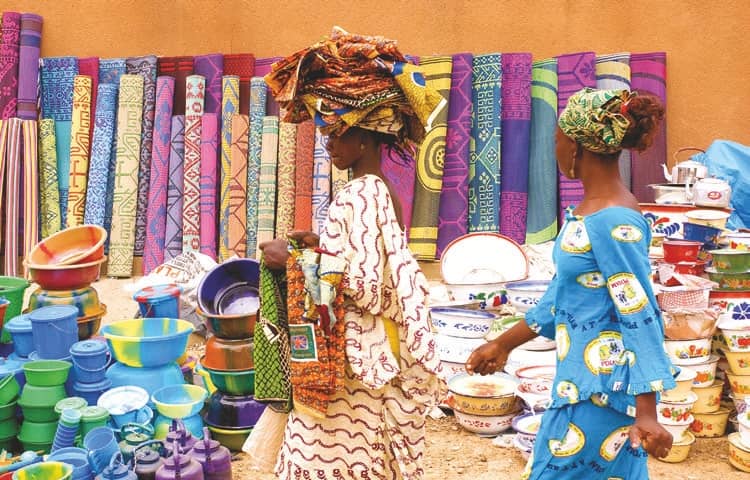 Because of trade, Timbuktu became the empire's most important city. It was a center of culture, education, and the Islamic religion. Islam was introduced to the Malian people by the mansas, and it remains the predominant religion in Mali. Before the introduction of Islam, animism was widely practiced. People who practice animism believe that every person and thing have spirits or souls.
You can read up to 3 premium stories before you subscribe to Magzter GOLD
Log in, if you are already a subscriber
Get unlimited access to thousands of curated premium stories, newspapers and 5,000+ magazines
READ THE ENTIRE ISSUE
March 2020