MACHU PICCHU
Faces - The Magazine of People, Places and Cultures for Kids|July/August 2020
Machu Picchu is an ancient and isolated Incan village near Cusco, Peru. It took a lot of effort to build, and it seems to be in the middle of nowhere. All the buildings at Machu Picchu are made entirely of stone.
When modern-day builders use stone to make buildings, they glue the stone pieces together with mortar. But at Machu Picchu, Incas built all the structures in the village with a dry stone technique. In each building, the stones were selected and cut to fit perfectly together—so snugly that there's not even room to slide a dime between any two stones.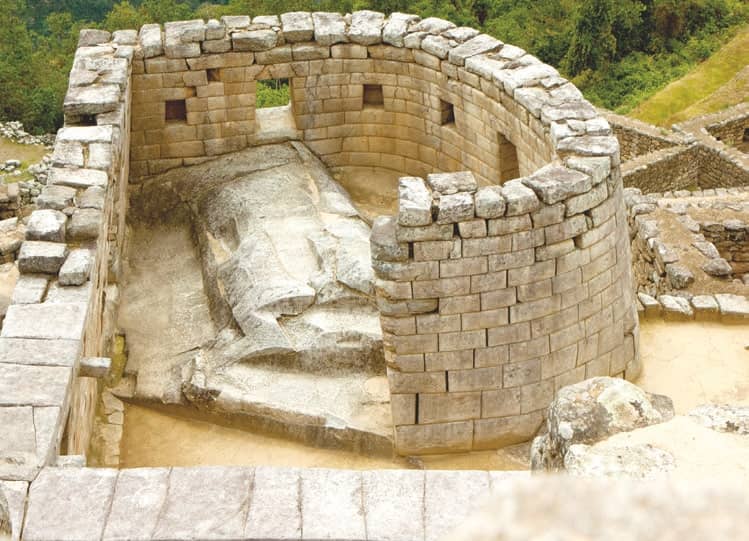 One of the best-known buildings in the ruins is the Temple of the Sun, a tall, curved structure that was a solar observatory as well as a ceremonial site. Astronomical events such as the solstice were very important to the Incas because one of their most revered gods was Inti, the god of the Sun. A small window in the Temple of the Sun aligns directly with the sunrise during the winter solstice in June (Machu Picchu is in the southern hemisphere), when the Sun is at its highest point in the sky. On that day, the sunbeams pierce through the window, casting a bright white light directly into the center of the temple.
You can read up to 3 premium stories before you subscribe to Magzter GOLD
Log in, if you are already a subscriber
Get unlimited access to thousands of curated premium stories and 5,000+ magazines
READ THE ENTIRE ISSUE
July/August 2020