Life Behind the Mask : THE DOGON
Faces - The Magazine of People, Places and Cultures for Kids|March 2020
In the central region of Mali and spread out as far as the land of Burkina Faso, there lives a mysterious people known as the Dogon (do-gän).
Many centuries ago, they moved into seclusion where they have continued to live in ancient villages in the plateau, plains, and cliffs of a land known as the Bandiagara Escarpment. They moved hoping to avoid invading forces and to maintain their ancient traditions. That is difficult when invaders enter the region, but the Dogon persist. Their seclusion and strong determination have helped them not only preserve their culture and traditional farming lifestyle, but also ensures a certain amount of physical safety from dangers that threaten them daily.
With a population of several hundred thousand, the Dogon are not the biggest group, but they are one of the better known. Their distinctive woodcarvings have attracted collectors for nearly a century. Many tourists made the journey to watch the Dogon perform their ancient ceremonies. As part of the rituals, the Dogon dance on stilts while wearing large, colorful masks. Violence in the area makes it near impossible for people to visit the area now.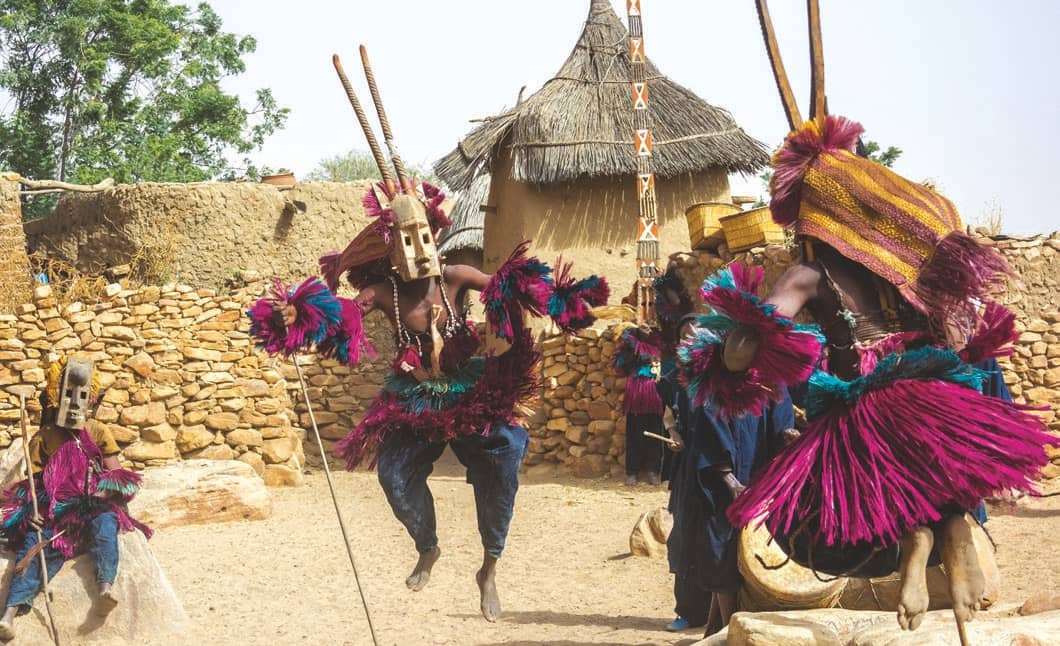 You can read up to 3 premium stories before you subscribe to Magzter GOLD
Log in, if you are already a subscriber
Get unlimited access to thousands of curated premium stories and 5,000+ magazines
READ THE ENTIRE ISSUE
March 2020