DEMONSTRATIONS & DEMOCRACY
Faces - The Magazine of People, Places and Cultures for Kids
|
September 2020
After six months of demonstrations, blocked streets, and tear gas, Hongkongers peacefully voted in District Council elections on November 24, 2019. Voters—especially young people—wanted to show the leader of Hong Kong's government, Chief Executive Carrie Lam, how they felt about her handling of the demonstrations.
On the morning of the election, pro-government parties, which supported Ms. Lam and opposed the protests, controlled all 18 of the District Councils. Nearly three million people turned out to vote in Hong Kong's largest-ever election. When the results were announced, voters stunned the city by flipping control of 17 councils to pro-democracy parties, which opposed Ms. Lam and supported the protests.
Prior to the election, people wondered whether Hongkongers supported or opposed the protests. Over time, the protests disrupted the city in many ways, including the shutting down of public transportation routes and the closing of schools for four days. The District Council election results indicated that citizens were mostly frustrated with the government— not the protesters.
Frustration began building in February 2019 when the government introduced a bill that would allow Hongkongers to be sent to China for criminal trials. The process of sending citizens to other countries for trial is called "extradition," so the bill became known as the "extradition bill."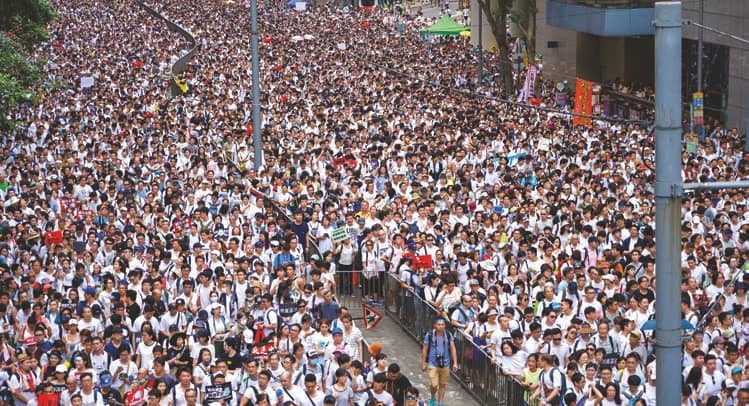 Although Hong Kong is part of China, the city operates under its own legal system. While Hong Kong has a strong and fair justice system, China does not. Hongkongers feared that China would use the extradition bill to force people who opposed the Chinese government to go to China for unfair trials.
You can read up to 3 premium stories before you subscribe to Magzter GOLD
Log in, if you are already a subscriber
Get unlimited access to thousands of curated premium stories, newspapers and 5,000+ magazines
READ THE ENTIRE ISSUE
September 2020