Amazon in Peril
If something isn't done to save the Amazon, it could be damaged beyond repair.
Brazil's Amazon rain forest is being destroyed at an alarming rate. During 2019, an area comparable in size to New York City was destroyed in the month of May alone. If something isn't done to save the Amazon, it could be damaged beyond repair.
Sixty percent of the 2.6-million square-mile (6.7 million square kilometer) Amazon rain forest is located in Brazil. During the last 40 years, more than 18% of the Brazilian Amazon has been destroyed. Experts predict that if the current rate of deforestation continues, 55% of the Amazon could be gone by the year 2030. The millions of animal, insect, bird, fish, and plant species that live in the rain forest could disappear forever. The Amazon is home to 10% of the Earth's known plant and animal species.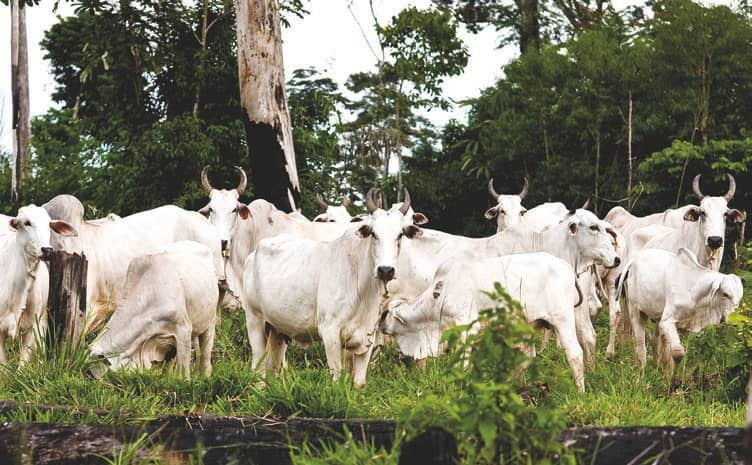 The destruction of the Brazilian Amazon began in the 1970s, when the Brazilian government built the Trans-Amazonian highway. The government encouraged people living in poverty in the overcrowded northeastern and southern regions of the country to move to the Amazon. Hundreds of thousands moved in search of a better life. Many were peasant farmers who used "slash and burn" farming techniques. They cut and burned all trees and vegetation so they could clear the land and plant crops.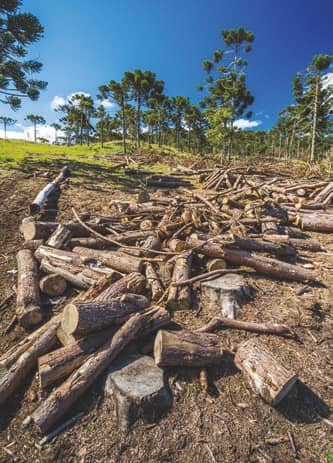 The region's cattle ranchers have also caused massive destruction to the Brazilian Amazon. They have burned huge tracts of land to plant pasture grasses for cattle grazing. Illegal logging operations have also burned large amounts of land and cut down vast numbers of trees. Brazilian authorities estimate that 90% of the timber removed from the Amazon is removed illegally. Violent confrontations between loggers and environmental activists and enforcement officials have resulted in hundreds of deaths during the last decade.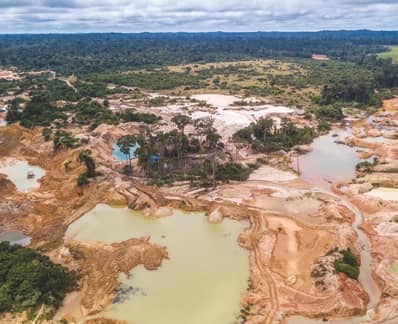 Illegal gold and mineral mining has also caused irreparable damage to the Amazon. Miners have cleared forests and dumped toxic mining chemicals into rivers. These chemicals kill fish and contaminate the local water supply. In July 2019, the operators of an illegal mining operation invaded an indigenous village and killed one of its chiefs. Several months later, two indigenous leaders were killed while on their way home from an indigenous rights meeting. More than 900,000 indigenous people live in the Brazilian Amazon. Although Brazil's constitution guarantees them exclusive use of their land, they have been subjected to frequent invasions and assaults by miners, ranchers, and loggers.
You can read upto 3 premium stories before you subscribe to Magzter GOLD
Log-in, if you are already a subscriber
Get unlimited access to thousands of curated premium stories and 5,000+ magazines
READ THE ENTIRE ISSUE
May/June 2020