The Promise Of Gold And A Sea Route To India
Cobblestone American History Magazine for Kids
|
January 2020
The promise of gold and a sea route to India.
Those were the two main reasons why Spain's King Ferdinand and Queen Isabella backed Christopher Columbus's voyages. Columbus made four journeys across the Atlantic Ocean between 1492 and 1502. He didn't find a trade route to India. Instead, he landed in the Americas. Thinking it was India, he called the land "the Indies" and the people there "Indians." And he claimed the land for Spain.
Columbus also found gold. Gold was discovered in rivers on Hispaniola (present-day Haiti and the Dominican Republic), Cuba, and Puerto Rico. With money replacing barter as a way to do business, Europeans wanted precious metals. Those Caribbean islands on which Columbus first landed supplied Spain with an average of one ton of gold annually for many years before the supply gave out. But the Spanish rulers sought greater riches than that.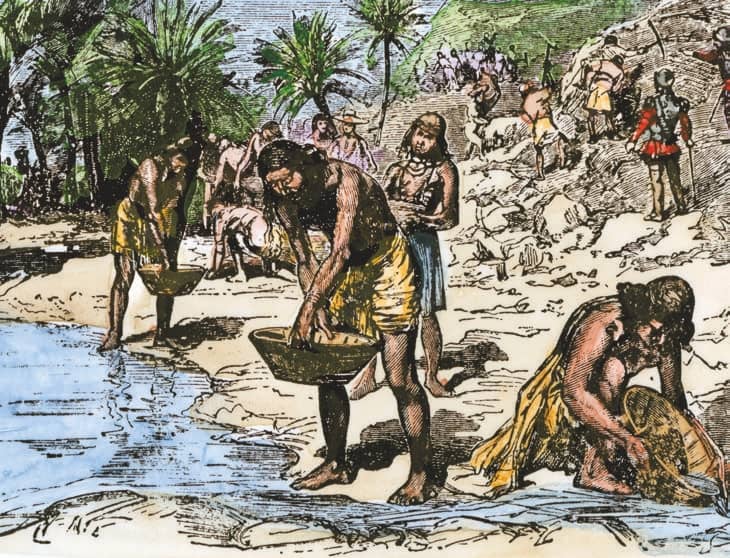 The Search Continues
In 1508, King Ferdinand opened the mainland of the Americas to Spanish exploration, conquest, and settlement. Conquistadors jumped at the opportunity. Vasco Núñez de Balboa had failed miserably at farming on Hispaniola. To escape his creditors, he stowed away on a ship bound for the northern coast of South America.
You can read up to 3 premium stories before you subscribe to Magzter GOLD
Log in, if you are already a subscriber
Get unlimited access to thousands of curated premium stories, newspapers and 5,000+ magazines
READ THE ENTIRE ISSUE
January 2020