Marie Maps The Sea
Ask Magazine for Kids|October 2019
Young Marie Tharp thought her dad had the best job ever. He traveled around the country, making maps. His maps were special—they revealed hidden things. They showed where different kinds of soil were, and wet and dry places. That helped farmers know what to plant.
He taught Marie to draw maps too. They moved around a lot. Marie changed schools often. But she loved to see the country, and draw, and play her violin.

In college, Marie tried lots of different subjects. Her father always told her, "When you find your life's work, make sure it is something you can do, and most important, something you like to do." She took classes in art, and music, and math, and teaching, and geology. She couldn't quite make up her mind.

Then one day, her geology teacher pointed to a big map of the earth. Almost three-fourths of it was plain blue ocean. What was under all that water? Was it flat, like a beach? Or were there mountains and valleys, as on land? No one knew. That got Marie's attention. All that blue blank space—waiting to be mapped.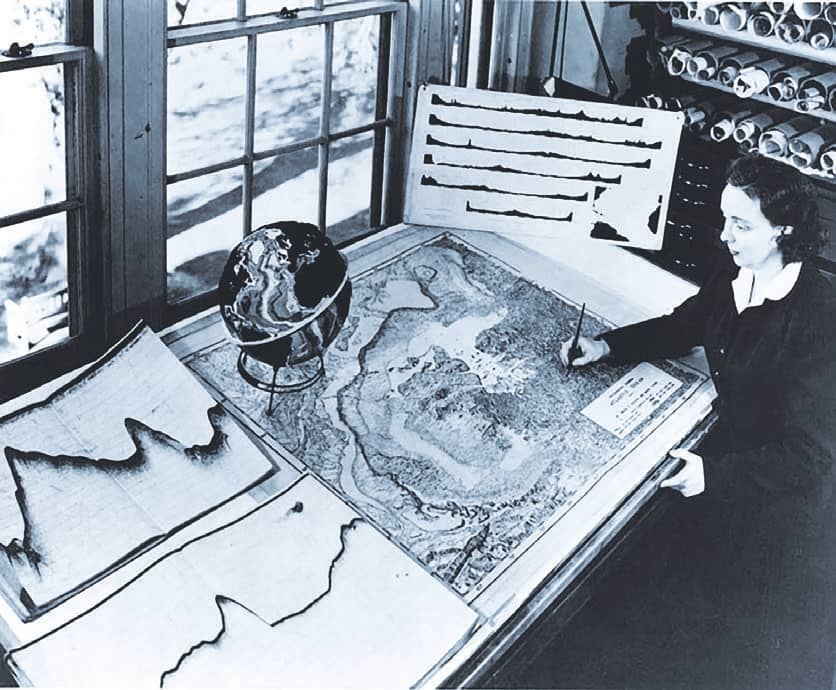 Exploring with Numbers
Marie became a geologist. She got a job with a group studying the oceans. But Marie wasn't allowed to go to sea. The Navy did not let women on ships. Marie's job was to stay in the office and do math and draw. But that didn't mean she couldn't explore.
You can read upto 3 premium stories before you subscribe to Magzter GOLD
Log-in, if you are already a subscriber
Get unlimited access to thousands of curated premium stories and 5,000+ magazines
READ THE ENTIRE ISSUE
October 2019