MICHAEL J FOX ' People don't believe me but ... I LOVE LIFE'
HE HAS BATTLED PARKINSON'S AND A RARE SPINAL TUMOUR. BUT IT WAS AN ACCIDENT THE STAR NEVER SAW COMING THAT ALMOST BROKE HIM – UNTIL HE REDISCOVERED WHAT HAS ALWAYS GIVEN HIM HOPE
He's world-famous for his iconic TV and film roles: young Republican Alex P Keaton on Family Ties, time traveller Marty McFly in Back to the Future. He's admired as a devoted family man, married 32 years to actress Tracy Pollan and father to their four children. And he's a powerhouse activist, the founder of the largest charity devoted to Parkinson's disease research.
But these days, Michael J Fox could rightfully say he's first and foremost an author. He has now written four memoirs, including the soon-to-be-released No Time Like The Future, which chronicles the events surrounding the "darkest moment" of his life two years ago. Fox, 59, says Parkinson's has now made writing his primary creative outlet. "I'm down to this. My guitar playing is no good. My sketching is no good anymore, my dancing never was good and acting is getting tougher to do. So it's down to writing. Luckily, I really enjoy it."
Joy is something Fox usually has in abundance. After going public with his Parkinson's diagnosis in 1998, he became synonymous with determined optimism as he refused to give in to self-pity or setbacks. His first two book titles – Lucky Man and Always Looking Up – encapsulated his outlook: in Fox's life, there was simply no room for despair. He continued acting – notably as a guest star on The Good Wife from 2010 to 2016 – as well as expanding his family, with twin daughters Aquinnah and Schuyler, now 25, and Esmé, 19, joining son Sam, 31. And he stayed active by golfing and taking long walks with the family's rescue dog, a hulking 45kg Great Dane-labmix named Gus.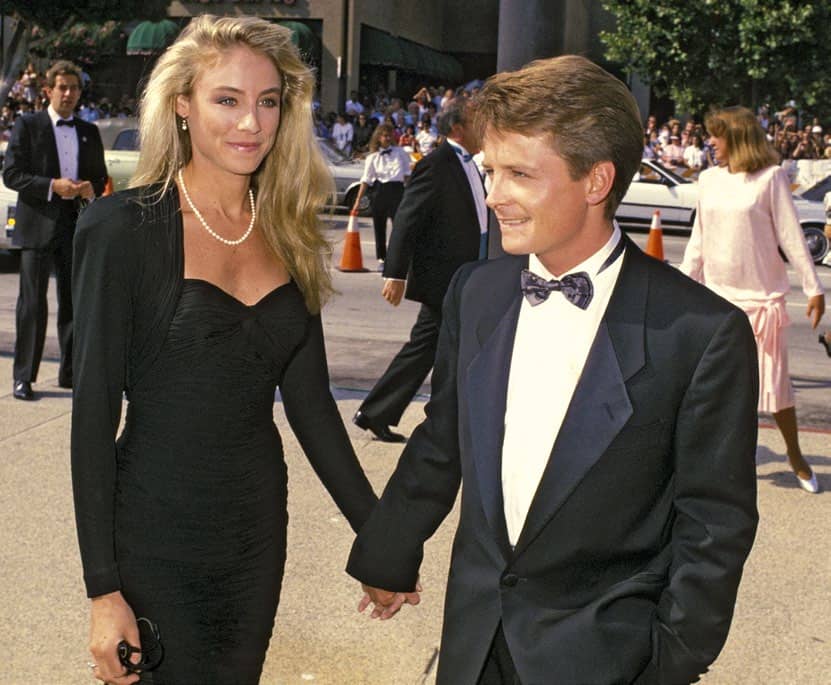 But 22 years after his diagnosis, Fox says that Parkinson's, a long-term degenerative disorder of the central nervous system, has taken a toll beyond the most obvious symptoms of tremors and rigidity. His word recall is not what it once was. "My short-term memory is shot," he says matter-of-factly as he settles into a leather chair in his New York City office. "I always had a real proficiency for lines and memorisation. And I had some extreme situations where the last couple of jobs I did were actually really word-heavy parts. I struggled during both of them."
You can read up to 3 premium stories before you subscribe to Magzter GOLD
Log in, if you are already a subscriber
Get unlimited access to thousands of curated premium stories, newspapers and 5,000+ magazines
READ THE ENTIRE ISSUE
November 23, 2020