A Young Boy's Tragic Death - Justice For Thomas
WHO|June 1, 2020
Eight-year-old Thomas Valva froze to death alone on a concrete floor in the family garage on a bitter winter night. Now, his cop father is charged with murder
Little Thomas at a birthday party. Below: His mum Justyna Zubko Valva breaks down at a Feb. 6 press conference.
Zooming through Long Island's Arthur J. Hendrickson Park on his beloved scooter, Thomas Valva loved observing ripples in the park's Valley Stream pond. The 8-year-old had overcome a fear of water and relished his aquatic bravery, playing in the ocean whenever he got the chance to visit nearby beaches. "He loved jumping in the waves," says his mum, Justyna Zubko-Valva. "The beach was his favourite place." Diagnosed with autism at 3, Thomas sometimes had trouble socialising with others, but he was making progress there as well. He learnt to share the toy cars that he delighted in lining up and carrying around with him everywhere he went. "Once he got to know someone," his mother says, "he shared his love."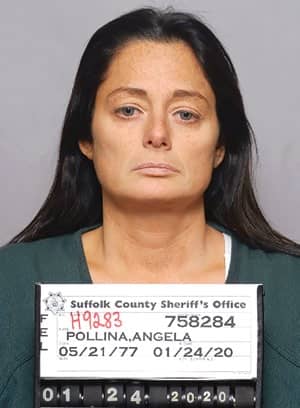 But the little boy who had come so far in his short life tragically couldn't survive the alleged abuse that took place on January 17. Thomas was living with his father, Michael Valva, a New York Police Department transit officer, and his father's fiancée, Angela Pollina. Zubko-Valva had temporarily lost custody of Thomas and his siblings, Anthony, 10, and Andrew, 6, in an ongoing divorce.
A corrections officer at Riker's Island, she was an immigrant from Poland and lived in a Valley Stream condominium, while Michael Valva owned a spacious four-bedroom home on Bittersweet Lane in Center Moriches, New York State. On that winter morning, Valva called 911 to report his son had "fallen in the driveway". But police say the truth was far more disturbing. Shortly before Thomas' brothers and Pollina's three daughters left for school on the bus that day, surveillance cameras in the family home had captured a child's voice asking, "Why can't Thomas walk?"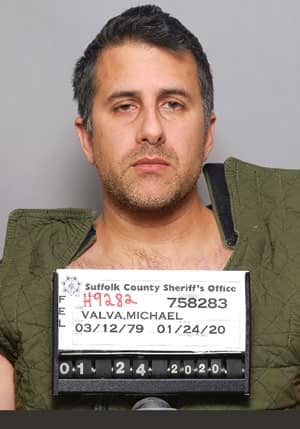 MURDER CHARGE:
Michael Valva and his fiancee, Angela Pollina, (in mug shots) have both pleaded not guilty to charges relating to Thomas tragic death
"Because he's hypothermic," Pollina replied. "When you're washed in cold water and it's freezing, you get hypothermia." Police say Thomas had been forced to sleep on the concrete garage floor during the bitterly cold previous night. His father could be heard on the surveillance camera in the garage standing over his son, who lay on the floor bleeding after repeatedly tumbling face-first onto the concrete.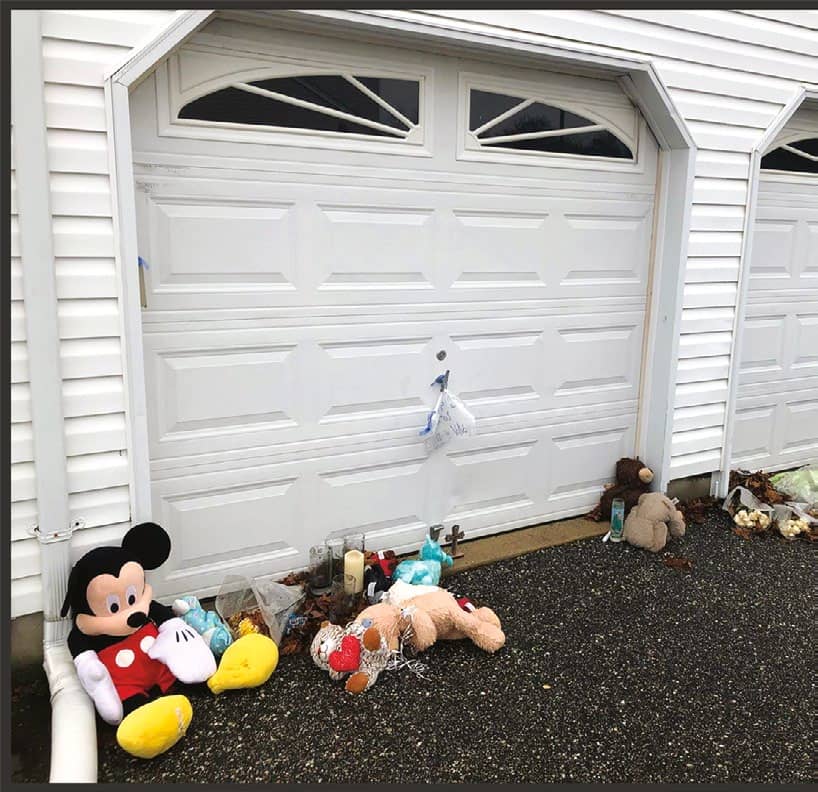 HIDDEN HORRORS
Authorities say Thomas froze to death in the unheated garage behind this door after being left there on a freezing-cold night by his father and stepmother. Neighbours left toys when they were told of his death.
You can read up to 3 premium stories before you subscribe to Magzter GOLD
Log in, if you are already a subscriber
Get unlimited access to thousands of curated premium stories and 5,000+ magazines
READ THE ENTIRE ISSUE
June 1, 2020