Taking Back Control
TVPlus - English|6 November 2019
Ayanda returns to town with one goal in mind: putting her rapist Joshua in prison for destroying her life.
Opening old wounds can be a traumatic experience. For Ayanda (Samela Tyelbooi), coming back to Johannesburg is a reminder of everything that she'd lost in June this year when her client Joshua (Sean Brebnor) raped her at an event. "Vivid flashbacks from that night haunt her. Ayanda is still in great agony," says Samela.
Although Ayanda reported the incident to the police, she left town in the middle of the investigation to clear her head. And she was also trying to avoid more public backlash she had received after she exposed Joshua's sex crimes. But when she learns that the police are about to drop the case because there isn't enough evidence to arrest Joshua, Ayanda decides to take drastic action against him. "Ayanda isn't going to let her attacker get away with raping her. She wants the case to continue. While she'll face numerous challenges along the way, she wants Joshua to pay for hurting her," adds the actress.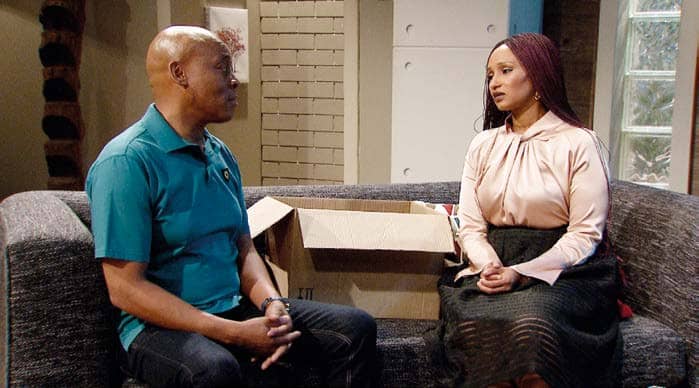 BATTLES LINES ARE DRAWN
While Ayanda went immediately to the hospital to undergo a rape kit after she was assaulted, she only chose to open a case and told her then-boyfriend Tau (Rapulana Seiphemo) about the incident two weeks later. "Ayanda tried to convince herself that she was coping. For the most part, she didn't want anyone to treat her as a victim," says Samela.
You can read up to 3 premium stories before you subscribe to Magzter GOLD
Log in, if you are already a subscriber
Get unlimited access to thousands of curated premium stories and 5,000+ magazines
READ THE ENTIRE ISSUE
6 November 2019