Seeing is believing
TVPlus - English|4 June 2020
The crazier the story, the more likely it is to be true – Showmax and Co will leave you scratching your head.
Tired of scientific doccies that use jargon to explain concepts you'll never understand? Here's an idea: go to Showmax (and other streaming platforms) and binge on these stranger-than-fiction doccies that are all true.
McMILLION$ (2019, SHOWMAX)
The six episodes search for $24 million (R348 million) in missing prize money from the McDonald's Monopoly game. Not a monopoly in the business sense, but the actual board game Monopoly. Each menu item was accompanied by a corresponding token that could be used on a McDonald's Monopoly board. If you got a specific combination, you won a prize. Simple enough, but a bunch of crooks at the company contracted by the food giant to administer the game were secretly pocketing the most important tokens. And since they were running the whole shebang, no one – from customers to McDonald's bigwigs – was any the wiser that not a single winner claiming prizes from cars to the $1 million was legitimate.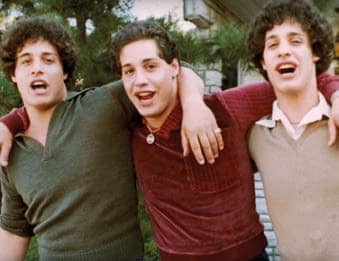 THREE IDENTICAL STRANGERS (2018, SHOWMAX)
This is more of a science experiment than anything else. Identical triplets were split at birth and adopted by families who went their separate ways. While they were secretly monitored, the boys grew and at age of 18 learnt of each other by accident. Bobby went to a New York community college and didn't understand why everyone kept calling him "Eddie". Surprise! One of his brothers went to that very same school! And when their story made headlines, their third brother David was floored – he had two brothers. The doccie has footage of the boys growing up, as well as interviews. The more the trio dug, the more they learnt about their pasts. And don't be upset with their adoptive parents: they were lied to, told that it was difficult getting one family to take in triplets, not once questioning whether the boys were part of an experiment.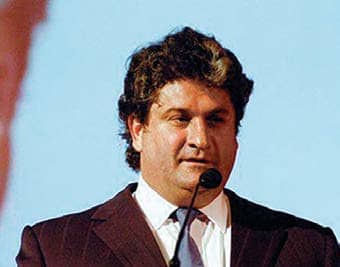 204: GETTING AWAY WITH MURDER (2014, SHOWMAX)
You can read up to 3 premium stories before you subscribe to Magzter GOLD
Log in, if you are already a subscriber
Get unlimited access to thousands of curated premium stories and 5,000+ magazines
READ THE ENTIRE ISSUE
4 June 2020