Family Comes First
TVPlus - English|23 April 2020
Marvin and Ivy are desperately trying to save their family.
Marvin and Ivy Peterson (Duncan Johnson and Nazli George) have been treading troubled waters since their arrival in Hillside during December 2019. The husband and wife have lost everything: their home in George, their income, and worst of all, parenting their 10-year-old twins, Eddie and Vee (both offscreen). How it happened is a still mystery, but it's clear that Marvin is largely to blame.
The Peterson pair were living in their car at the start of the year and they were careful not to tell their son Romeo (Clint Aplon), who is a nurse at the Hillside Clinic. "Marvin and Ivy's pride kept them from asking for help," explains Duncan. It was only after Ivy was attacked and assaulted by criminals in February that they accepted help from Matrone (Annelize van der Ryst) who saw them in their car and offered safe haven in her flat. Since then, Ivy and Marvin have suffered other setbacks and more lie ahead.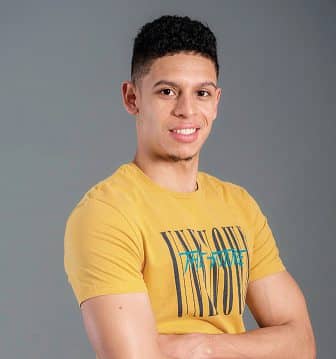 A LOST FAMILY
"This is affecting Marvin to his very core," says Duncan about the fact that his children Eddie and Vee are under the supervision of welfare foster family the Malans (also not onscreen). "It eats him up emotionally and spiritually. His family is his identity, and right now he feels like a complete failure because he has lost them." Nazli adds that her character Ivy feels broken without her children. "It feels like a part of her has been ripped away, and she's not going to feel whole again until Eddie and Vee are in her arms and under one roof with her and Marvin."
HONOURABLE & INNOCENT
You can read up to 3 premium stories before you subscribe to Magzter GOLD
Log in, if you are already a subscriber
Get unlimited access to thousands of curated premium stories and 5,000+ magazines
READ THE ENTIRE ISSUE
23 April 2020