Closing the chapter
TVPlus - English|11 March 2020
Isidingo comes to an end with gripping and intense storylines that have kept viewers tuning in weekday nights for over two decades.
Viewers were stunned on Friday 29 November last year when the SABC announced that after 22 years on air, Isidingo hadn't been renewed for a 23rd season. This came after a decline in viewership in the prime-time slot and reduced profit. But the sudden cancellation meant that the production team couldn't film a grand finale including past characters, where they took viewers on a trip down memory lane, explains Isidingo writer Siphosethu Tshapu. "By the time we learnt that the soapie was canned, we had wrapped up season 22. The writing team had already packed up and went their separate ways as some are on contract. We couldn't go back to the drawing board and rewrite or film anything from scratch," adds Siphosethu.
It usually takes the writing team four to six months to plan storylines, so they decided to keep the season 22 ending as it was. "Starting from scratch would have looked rushed and storylines would've been all over the place as the camera crew also need enough time to edit the footage." Nevertheless, he feels that the soapie is ending with captivating storylines, even though they couldn't have the exact ending viewers would've loved.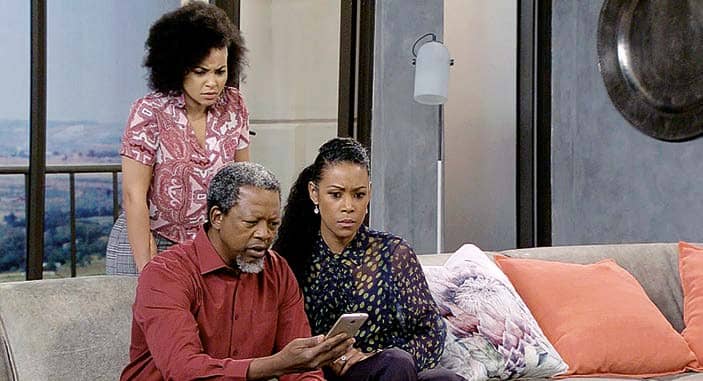 WHAT COULD'VE BEEN…
Because there wasn't time for a grand finale season, Isidingo will end with major cliffhangers as current storylines unfold. But Siphosethu promises that the last episode, on Thursday 12 March, will be filled with a celebration as well as tears. "We can't wait to see the audience's reception to these storylines. We hope that they are satisfied with all the hard work we've put in. The ending will be explosive," says the writer.
Some of the story-arcs still running include miner Sibiya (Thulani Mtsweni) who's caught between his wife Patience (Bongi Mtsweni) and his mistress Cebisa (Nasiphi Ntabeni); the Sibeko power family wanting revenge against Advocate Mayekiso (Dumisani Mbebe) after he held Lincoln (Lindani Nkosi) hostage in December last year; and Lalage's (Elma Postma) romance with her ex-fling Marius (Neels Classen). Plus, feisty businesswoman Kgothalo (Katlego Danke) will be coming into herself, and mob queenpin and shebeen boss Nina Zamdela (Khabonina Qubeka) finding her voice again following her cancer battle in 2019.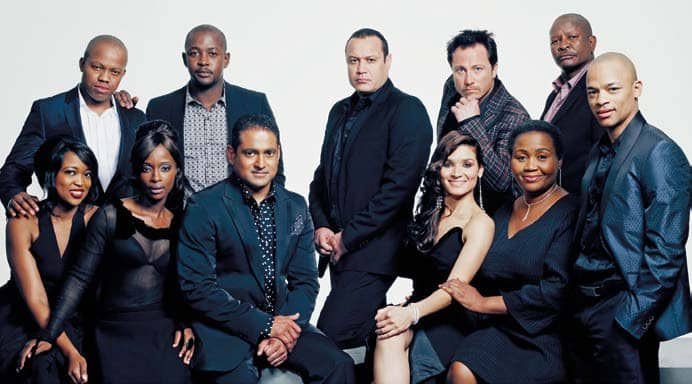 MANY FIRSTS & KEEPING IT CONTROVERSIAL
The essence of Isidingo was to capture and reflect societal issues. The soapie first premièred in July 1998, following the lives of a fictional mining community called Horizon Deep in the North West. For years, the writers highlighted the characters' hardships, victories and the bonds that they formed with each other on the mine.
You can read up to 3 premium stories before you subscribe to Magzter GOLD
Log in, if you are already a subscriber
Get unlimited access to thousands of curated premium stories and 5,000+ magazines
READ THE ENTIRE ISSUE
11 March 2020