A Messy Affair
TVPlus - English
|
10 September 2020
Mazwi and Sphe are drifting apart again and this time, it might be for good.
Lezanne Janse Van Rensburg
All is not well in the Moroka home as businessman Mazwi (Musa Ngema) and his doctor wife Sphe (Pearl Monama) continue to tiptoe around each other. They haven't been on great terms for the last few months, explains Musa, whose character and his arranged-marriage wife are oblivious to the fact that their union is heading for doom. "The next few weeks will be make or break for them for sure," adds the actor.
TRIED & FAILED
Stemming from being paired up for a business deal between two families rather than finding love on their own, Mazwi and Sphe's relationship hasn't been great since their wedding in 2016. The always struggled to understand each other, what makes their partner tick. "It took them time – a year or two – to fall in love," Musa explains. "But in recent years, they've become very close and their marriage has been stable for some time." However, stability requires dedication and hard work and, at times, some extreme methods to ensure smooth sailing. "They've tried to spice things up sexually using aides like roleplay. On top of that, Sphe also suggested they should do more fun activities together, like training for a trail race or scuba diving," says Musa.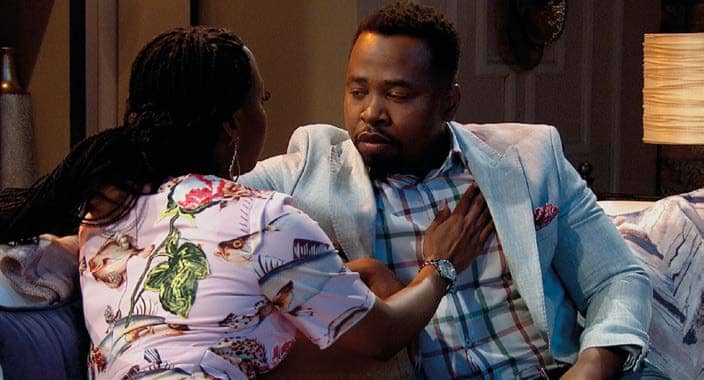 That hasn't been enough though, adds the actor worryingly for his character. "Mazwi is bored, and he is not really committed to trying new things. Eventually, Sphe gives up asking him to join her and she stops trying too."
TEMPTATION TRAIL
You can read up to 3 premium stories before you subscribe to Magzter GOLD
Log in, if you are already a subscriber
Get unlimited access to thousands of curated premium stories, newspapers and 5,000+ magazines
READ THE ENTIRE ISSUE
10 September 2020