READY TO ROLL
Soap Opera Digest|June 29, 2020
With a two-year pickup and plans in place for production, Executive Producer/Head Writer Bradley Bell has a lot of hope for the future of B&B
Soap Opera Digest: CBS recently announced some wonderful news, that B&B has been picked up until 2022. Congratulations!
Bradley Bell: Well, it's always wonderful to get a pickup. A multiyear pickup is fantastic. We're thrilled. We've loved our relationship with CBS all these years. We're really feeling that we have a great cast and a great team. The writers are charged up. We're looking to produce, hopefully, the best years of the series.
Digest: Does it help you to know that it's a multiyear pickup when you're planning ahead with the story you want to tell?
Bell: I think it does. We go under the assumption that the show will go on, but knowing that we have all this time really frees our mind and it takes that component out of the equation. We're just going to let it rip and have some fun.
Digest: How have you been doing during the past few months of sheltering in place?
Bell: The writers and I have been working a lot. It's kind of strange to have almost unlimited time to write these episodes because you can rethink them and you have more time so you can define the characters more, refine the story more. You can also have, in a way, too much time because you can think things to death. Soap operas, as a genre, have just kind of always been fly by the seat of your pants. We're just eager to get back into production. We're going to be cranking out as many shows as we can as quickly as we can. We definitely have a stockpile of scripts to draw from now. We have a few new characters coming aboard. You know, having all this time to name a character ... you come up with 100 different names. And then you think, "Maybe this one is better," or "Maybe we can tie it into this family." It's really a great luxury more than anything else.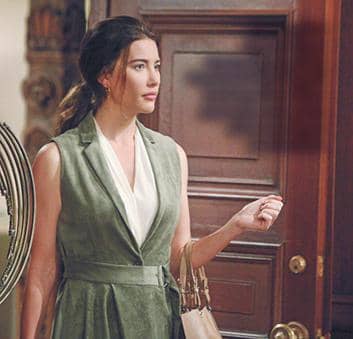 Digest: How have you been keeping in touch with the cast and your writers and the crew?
You can read up to 3 premium stories before you subscribe to Magzter GOLD
Log in, if you are already a subscriber
Get unlimited access to thousands of curated premium stories and 5,000+ magazines
READ THE ENTIRE ISSUE
June 29, 2020