It's Only My Opinion
Daytime's most outspoken columnist!
A surprising number of soap characters are doing the right thing lately — even in classic episodes.
A broke Franco agreed to paint Ava's portrait on GH, leading her to dub him a "notorious bad boy" in her invite to the unveiling. Franco's wife was not pleased.
Liz: "She's using you."
Franco: "She's paying me."
Liz: "She's dredging up your past for her stupid vanity party."
Franco: "My past is hardly a deep, dark secret."
Considering that Franco held Jason, Carly, Sam et al captive, buried Heather alive, and kidnapped more kids than the Pied Piper, Liz clearly needed that jolt of reality to remind her who she's bedding. Franco even noted that it was the 10th anniversary of his "Francophenia" show (where he strangled a videographer).
Franco: "Notoriety sells."
True that, Franco. Does it count as redemption if he uses the money for Cam's college fund? Or counsels Ava to get out of her "toxic" marriage?
Franco: "You need to get out of this musty, moldy castle and leave the dark prince to brood on his own. Dump the frog."
Franco Baldwin: From murderer to mentor.
Elsewhere, Martin is the voice of reason we've been waiting for to call Nelle on her b.s.
Martin: "The best we can hope for is shared custody."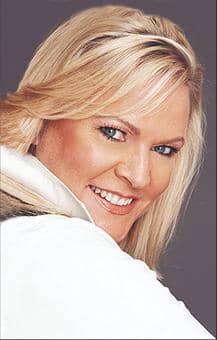 You can read upto 3 premium stories before you subscribe to Magzter GOLD
Log-in, if you are already a subscriber
Get unlimited access to thousands of curated premium stories and 5,000+ magazines
READ THE ENTIRE ISSUE
June 1, 2020