HOSPITAL + CHECK-IN
Soap Opera Digest
|
August 31, 2020
GH's Executive Producer And Head Writers Discuss The Show's Triumphant Return — And Dish About What Comes Next!
Executive Producer Frank Valentini shares what it took to get GH back up and running.
Soap Opera Digest: Talk me through what was required for you to be able to resume production in a safe way.
Frank Valentini: It took, basically, every brain and every mind and every ounce of manpower in the Disney corporation to get the show back up and running. We were the first scripted show back on the air on ABC, so we had full, undivided attention and support from the entire network, and we needed to make sure that not only were we protecting the staff and crew, but we were ensuring that, you know, life, as we knew it on the set, would have to metamorphose to a new and different reality. So, setting up all the new protocols and working with the unions and the guilds to ensure they felt comfortable sending their members back into the studio was very, very challenging and that's why it took so long, because with something like this, you have to be extra-careful, and we were, and so far, so good. It's been very exciting and very rewarding to see all of that hard work pay off. I couldn't be prouder of the entire team. Everybody has been so great and so responsible. It's really inspiring to see, because we always pull together under normal circumstances, but you can really tell the strength of the team under these challenging times. But I think everyone's goal in the studio, aside from being employed, which is very, very important, was getting the show out to our fans and creating new, original content, not just for the network but for the world. We had the scripts and we were excited about the story and we really wanted to tell it.
Digest: You've also hired a health coordinator to help ensure everyone's health and safety.
Valentini: We have two COVID-19 medical professionals on the set making sure everything is safe and we're following all the protocols and if anything new comes up that was either unexpected or hadn't been thought through, new situations in terms of taping, they are there to make sure that we are following the rules to a T and beyond.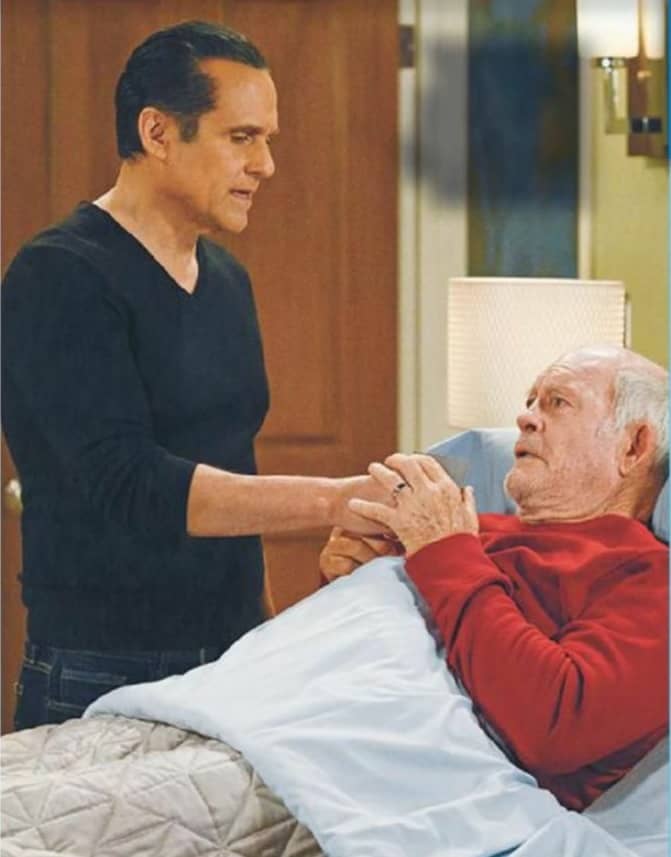 Digest: What did it mean to you to have new episodes to share with the fans?
Valentini: It was really exciting to be able to get the show-up and running. Obviously, it took an incredible amount of work in preparation, but I have to say, I think it was even more meaningful to be back with the GH family, just to see everybody, because it had been four months — and when we left, we thought that it was just going to be a couple of weeks and unfortunately, it turned into four months. So it was really fun to see everybody, even though we couldn't hug. Just laying eyes on everybody was a really emotional and moving day.
Digest: What was the sense you got from members of the cast over the break? Were they itching to get back to work?
Valentini: Yeah, I would say every single day that we were down, I would get probably two or three phone calls. It was interesting because I feel like I have gotten so much closer to many of the cast members. Not that [we] weren't already close, but just hearing about their lives and asking after their families and being more involved in their personal life. It was very rewarding because we all really genuinely care about one another.
Digest: Are the days at the studio longer now because there are new protocols to take into consideration?
Valentini: The days aren't longer; we're doing less material, so the days are about the same length. But everything takes a little bit longer to accommodate all the safety protocols. We won't have as many dark weeks and as many hiatuses.
Digest: You tucked a great surprise into the show's first episode back: the return of Dominic Zamprogna as Dante. How did that come about?
You can read up to 3 premium stories before you subscribe to Magzter GOLD
Log in, if you are already a subscriber
Get unlimited access to thousands of curated premium stories, newspapers and 5,000+ magazines
READ THE ENTIRE ISSUE
August 31, 2020