Catching Up With… Carrington Garland Goodman
Soap Opera Digest
|
October 12, 2020
(Kelly, THE BAY; ex-Kelly, SANTA BARBARA, 1989-91)
Soap Opera Digest: We were so excited to hear that you were popping up on THE BAY. Was it flattering to you that the show's creator, Gregori J. Martin, wanted you for this role even though you haven't acted for many years?
Carrington Garland Goodman: Yes, it was very flattering! And I have to say, I was completely surprised, like shocked. I was like, "Really?!" I was not thinking about this, not pursuing anything, just doing my thing, so it was completely out of the blue. It was exciting, and I was a little nervous, but I'm so glad I did it. My character, Kelly, is a real estate broker. All the people were lovely and I had a good time.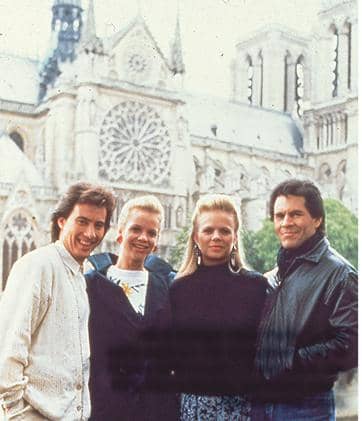 Digest: It has been so many years since we last profiled you. What have you been doing since you stepped away from show business?
Goodman: Well, I have two kids — one is starting college as a freshman and one is going back as a junior — and I've been married to my husband for 22 years. When I first sort of left the acting world, I did interior design for quite a few years and then got married and had children, and the hotel [The Garland in Los Angeles, which was built by her late parents, Fillmore Crank and the actress Beverly Garland] evolved into a whole different entity and a big part of our life; my family's business is The Garland hotel in Los Angeles, and I participate in that and I created this little store there, a retail store called Store, and so I'm very connected to that. And I really had a great time raising my kids, to be honest!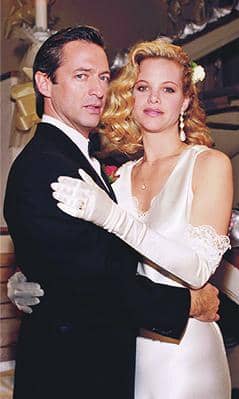 Digest: Why did you stop acting professionally?
Goodman: I have to be honest. My mom, she was such a hard-working actress and such a professional, and when I left SANTA BARBARA, I continued going out and doing a couple of little things, and she said to me something really interesting, which was, "You know, it's such a tough business, you have to love it." And I said, "You know, I have loved this experience, it has been incredible, but I want to do other things, too." I had other interests, and I wanted to try those, too. It's really hard to be a young actor trying to make it and then do other stuff. You kind of have to [make that your sole focus]. So I said, "I want to try to do these other things for a while." I jumped into other stuff, like design — I had my own little business, and I did private homes and it was really interesting and I loved it. So, it kind of morphed into that, and then as I got married, then it was like, "Now I think I want to have a child!" And that was really important to me; I wanted to be home, I wanted to be with my kids. I didn't want to be working. The journey just went in a different direction.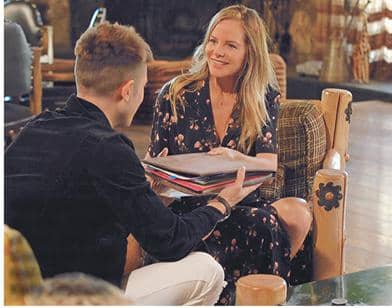 You can read up to 3 premium stories before you subscribe to Magzter GOLD
Log in, if you are already a subscriber
Get unlimited access to thousands of curated premium stories, newspapers and 5,000+ magazines
READ THE ENTIRE ISSUE
October 12, 2020