After SHOCKS
Soap Opera Digest
|
July 20, 2020
After SHOCKS
AND THE WINNERS ARE...
Outstanding Drama Series
YOUNG AND RESTLESS
Outstanding Lead Actress
Heather Tom (Katie, B&B)
Outstanding Lead Actor
Jason Thompson (Billy, Y&R)
Outstanding Supporting Actress
Tamara Braun (ex-Kim, GH)
Outstanding Supporting Actor
Bryton James (Devon, Y&R)
Outstanding Young Performer
Olivia Rose Keegan (Claire, DAYS)
Outstanding Guest Performer Eva LaRue
(ex-Celeste, Y&R)
OUTSTANDING LEAD ACTRESS WINNER
Heather Tom (Katie, B&B)
You're already an Emmy record holder for winning in all three acting categories of Outstanding Lead, Supporting and Younger Actress. With this win, you tie with Erika Slezak (ex-Viki, ONE LIFE TO LIVE) for winning six times. What does that mean to you?
"It's kind of unfathomable to me, honestly, because it's not anything that I ever dreamed of or expected. I did grow up watching her in my dressing room at Y&R [where Tom played Victoria from 199097; 1997-2003]. I would watch all the shows because I wanted to know what everybody was doing, and I do remember specifically tuning into OLTL because I always thought, 'She is so great!' And when I worked there [as Kelly from 2004-06], there were so many great women on that show like Robin Strasser [ex-Dorian] and Kassie DePaiva [exBlair]. They always just threw it down and brought it, so I could not wait to be in scenes with them. Erika was always so, so gracious, so awesome, but you definitely had to bring it, and I really appreciate that. Working with her was such a huge, valuable learning experience so yes, I am floored to be in this position."
How did you react when you won?
"I was very happy about that, but I certainly was not expecting to win at all, hence the reason actually I sent my husband [James] out on a bike ride and had my kid [Zane, ex-Will, B&B] watching his own show downstairs, so [when she won], I was yelling for people and there was no one in the house!"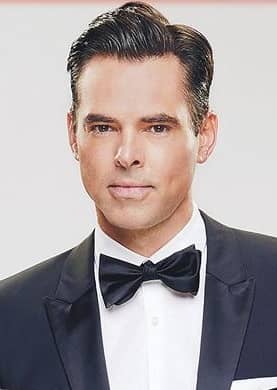 OUTSTANDING LEAD ACTOR WINNER
Jason Thompson (Billy, Y&R)
How did you like winning an Emmy the virtual way?
"It was memorable for so many reasons. I'm really proud to be a kind of part of history, but it was different for sure. I mean, you have an idea what it's like when your name is called while you're sitting dressed up with your peers, and you get to go up and thank as many people as you possibly can. I think the biggest lesson I take from this is that you work so hard a certain way and you just don't know how it's going to show up. It might happen but it's not quite the way you planned it, which is life."
Who did you hear from after your victory?
"That's a very long list, it was very humbling. The community of daytime is just an incredible group of people. Thorsten Kaye [Ridge, B&B] reached out, I heard from Steve Burton [Jason, GH]. I talked to Kimberly McCullough [ex-Robin, GH] and Finola [Hughes, Anna, GH] and then my extended family from Y&R; producers and writers and castmates. It just blew me away a little bit. Billy Miller [exDrew, GH; ex-Billy, Y&R] reached out and I had a nice little moment with him." What does winning mean to you? "I've been invited to that dance a few times now, this was [nomination] No. 6, and I never take it for granted. The nomination is always an amazing thing and I respect the other people in that category and everyone across the board, because it's not an easy job to do. You want to prove yourself and this is a moment that a group of people said I did a good job, so I'll take it."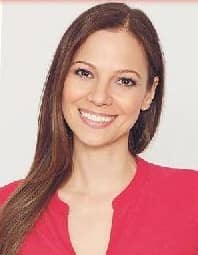 OUTSTANDING SUPPORTING ACTRESS WINNER
Tamara Braun (ex-Kim, GH)
Set the scene of your viewing party.
You can read up to 3 premium stories before you subscribe to Magzter GOLD
Log in, if you are already a subscriber
Get unlimited access to thousands of curated premium stories, newspapers and 5,000+ magazines
READ THE ENTIRE ISSUE
July 20, 2020