Imran: An Intense, Intimate Encounter
In the August 1984 issue of 'SAVVY', actress-activist Shabana Azmi, then Special Correspondent of 'SAVVY', interviewed the hot blooded Imran Khan for the magazine. Today, 34 years later, Imran, with gorgeous looks and guts intact, has been sworn in as the Prime Minister of Pakistan. Read on and let the killer Khan charm bowl you out all over again…
I know very little about cricket. In that sense, I am not a great Imran Khan fan. And it wasn't to learn about cricket that I planned to meet him for my first 'encounter' for 'SAVVY' because that, if anything, would merely reveal my own ignorance about the game.
I was more interested in him because he is such a great, big sex-symbol. I wanted to find out the kind of person he is and whether this sex-symbol thing affects him. For some reason, maybe because he has got so much female adulation, I presumed he would be a male chauvinist. And I read somewhere that he had made some very disparaging remarks about Indian film actresses, that he had run down actresses, called them uncomplimentary names in an interview given to a Pakistani journal. So I thought I'd meet him, confront him, expose him.
Not that we hadn't met before. Once, I was with Shekhar at that time, Imran and I were introduced, there were other people around. I do not remember much more than that, the meeting did not leave any particular impression in my mind. It seldom does when there are other people around.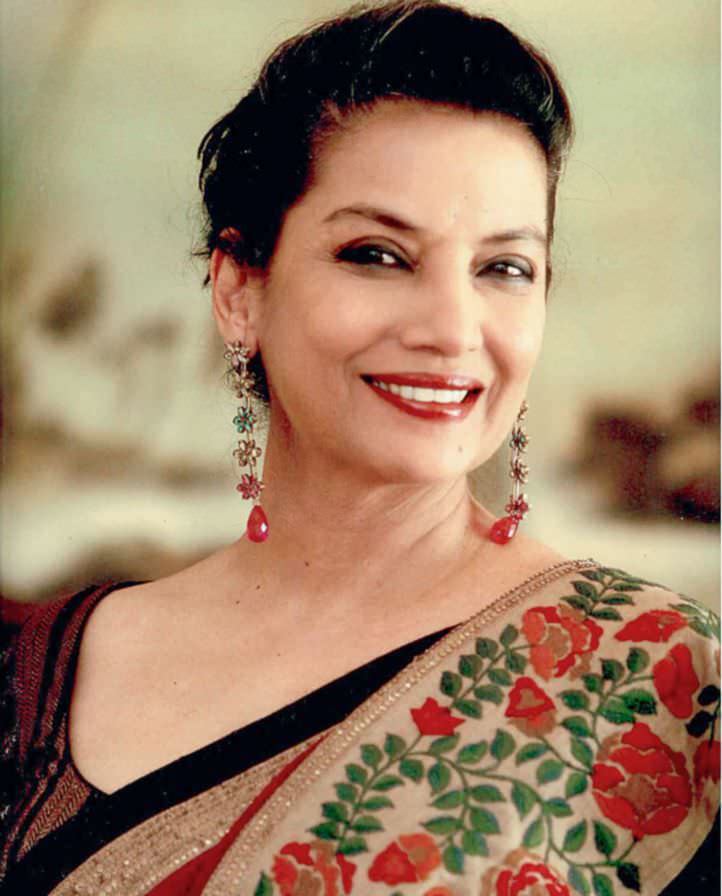 This time it was just the two of us, interviewer and interviewee. I was in London and he, of course, was there.
We fixed up a meeting and he came over to where I was staying, hobbling on his plastered foot. The leg which has kept him out of cricket for so long, is still in plaster, but it is amazing how much mileage he can get out of it. He can do almost everything with it, including drive a car… and most things, except play cricket.
I was very concerned about the plaster. I wanted to give him a cushion to rest his foot on. He said, "Relax, I've lived with this."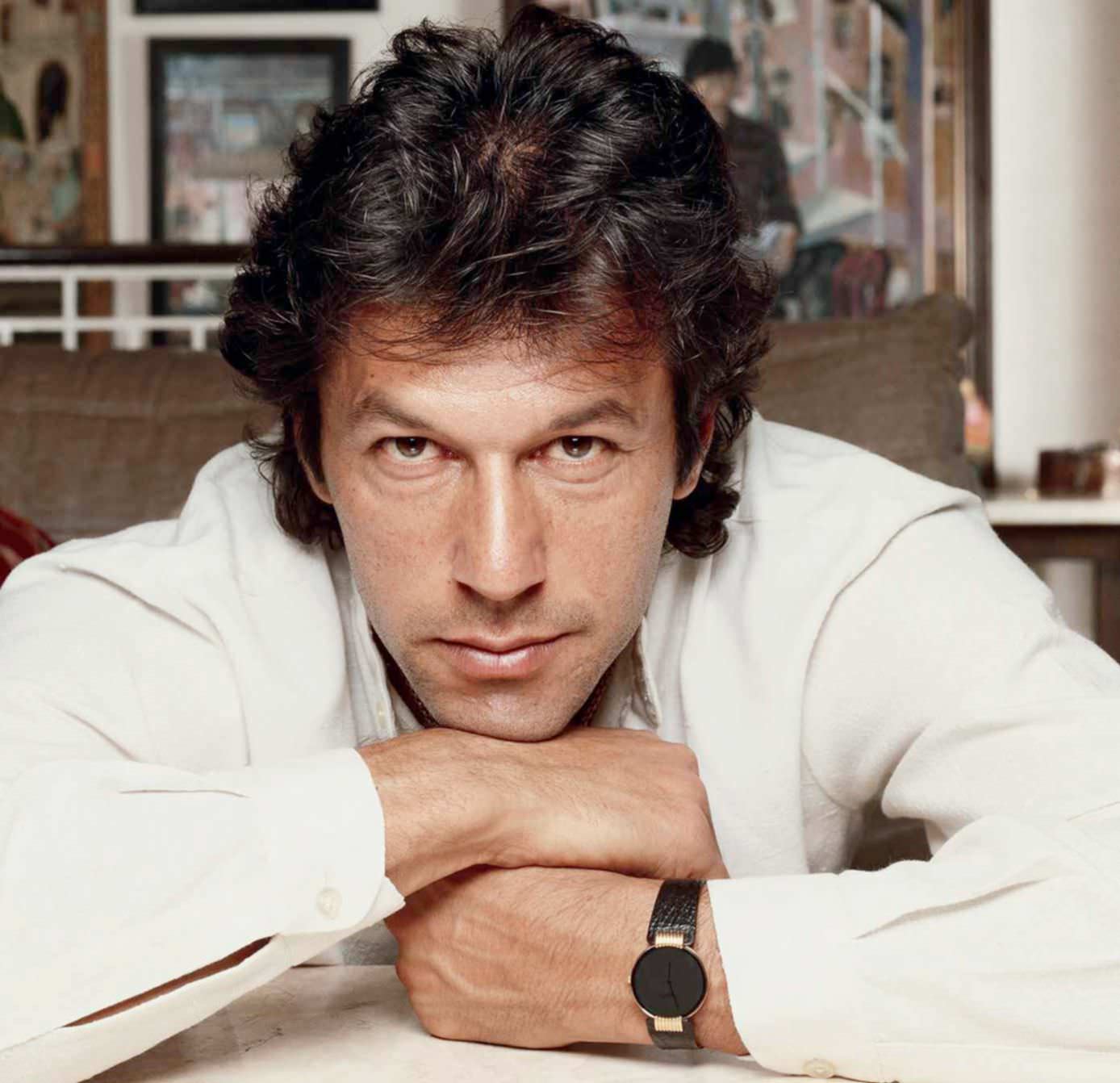 He was quite amused about the interview, would not take it seriously to begin with. And then, he became very interested in it the minute I told him Zeenat and I are special correspondents for the magazine, handling particular sections. He wanted to know about Zeenat, he asked whether she was going to marry Frank. I asked him if he'd ever met Frank and he said he had, a couple of times.
It was an interesting experience for me, interesting because he turned out to be quite unexpected. He is an attractive man, there is no doubt about that. But then, just because he has this image of being a sex-symbol, you'd think he will flaunt around his sex-appeal greatly. I had presumed he would try to bowl me over with his physical charm and it was very relaxing to see that he did not attempt that at all. We did not relate as man and woman and we did not try to play any undercurrent game at all. We just seriously talked.
I'd not known what we were going to talk about. I'd not had anything specific to ask him. We just talked around and, at some stage, I switched on the tape recorder that was lying in the flat. Just before he'd come, I'd got a call from my family in Bombay. I was told about the riots in Bombay, the agitation in Punjab, the journalistic speculation that Pakistan was behind the agitation. So I suppose it was uppermost in my mind and it was naturally the first thing we began to talk about…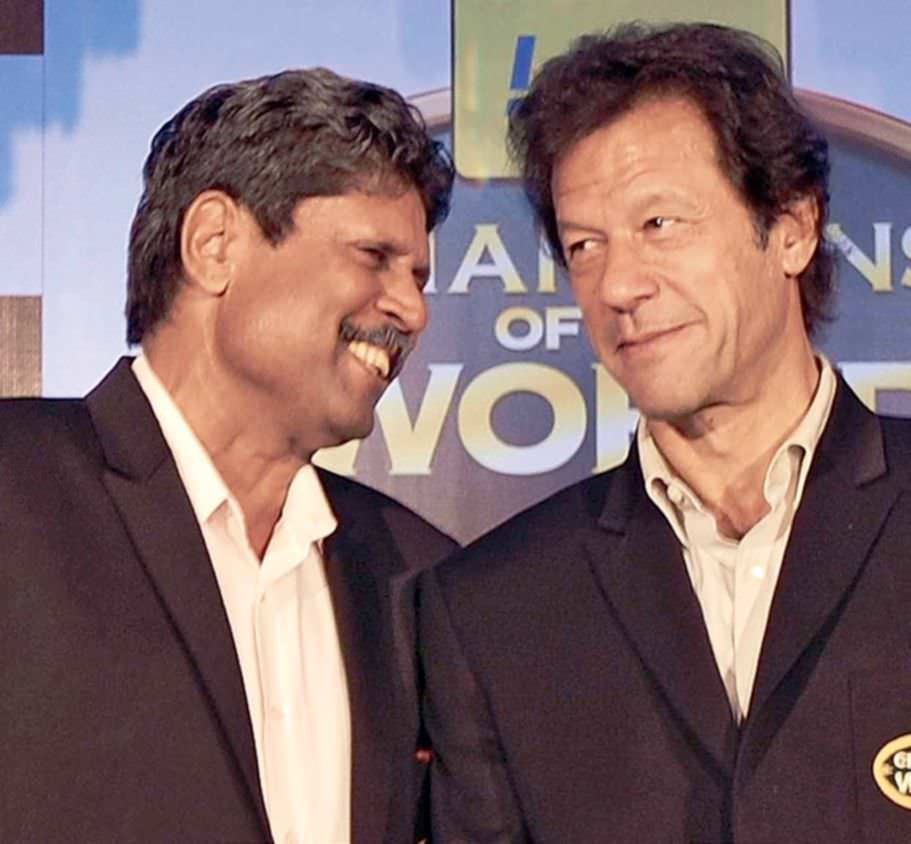 ON INDIA
Imran argued: "What interest would Pakistan have with the Sikhs? I can't imagine any Pakistani doing such a thing."
I said the arms definitely came from Pakistan. Where else could they have come from?
"Arms can come from anywhere. There are so many mercenaries around. Individuals sell arms. At present, the arms racket is the biggest one in the world and makes the most money."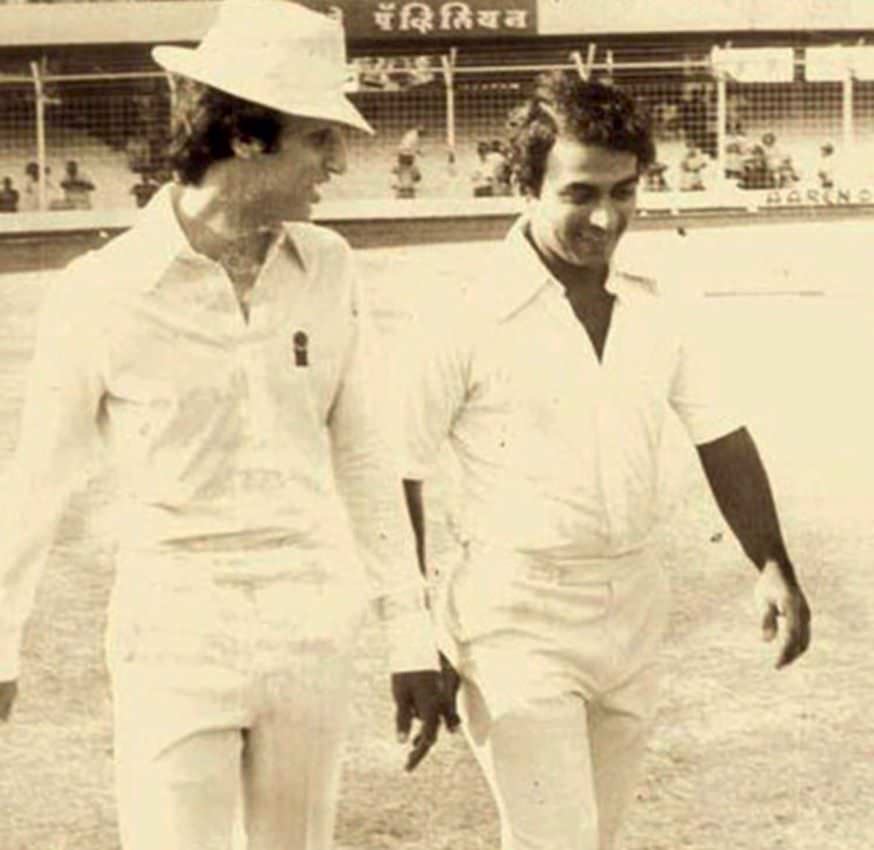 Whatever it is, what happened in Bombay was terrible. I am very secular. I am not in any way an obsessive or fanatical Muslim, but even I was shocked by what happened.
"Every time, in the past, I used to go to India and enjoy its hospitality. Then, when I would go back to Pakistan and talk to the elders, I would say, 'Why did we have to separate'. And they used to tell me that it had to happen: If it did not, a 'Muslim in India would have suffered. And I used to feel sorry, I was never sure about what they said. But now, I am convinced that it was very important for the separation to have taken place. India is for the Hindus. Why else are the Sikhs agitating? Aren't they too blaming the Hindus for exploitation?"
But it is a wrong concept that India belongs to the Hindus. India belongs to everybody who lives in it!
"Says who?"
Says Ms Azmi!
"Ask the Hindu media. They will tell you how everything is Hindu controlled."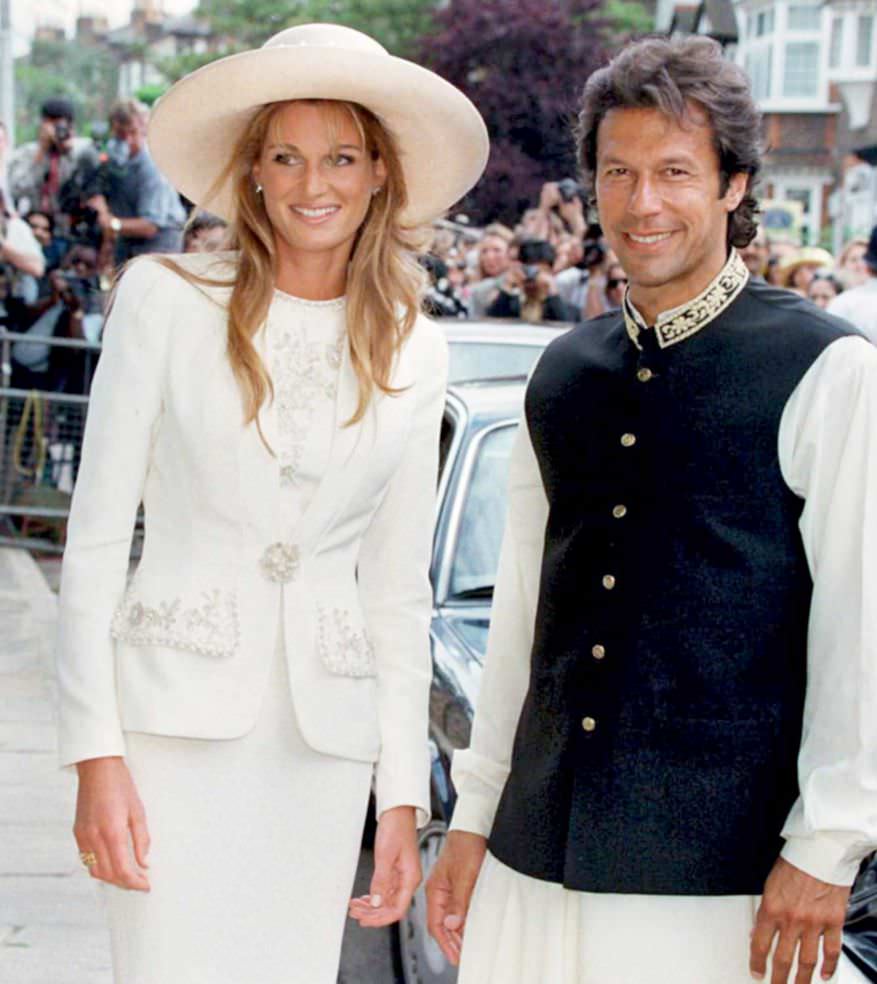 How can you say that? I don't think there is any question of majority or minority. And if you look at it from that angle, the Hindus themselves become minority because they too have so many sub-divisions.
"Sub-divisions there may be. But once it is a question of Sikhs or Muslims or any other minority, the Hindus become a whole body."
ON WOMEN
Would you ever live with a woman you loved even if you are not earning and she is?
"It would depend upon the relationship."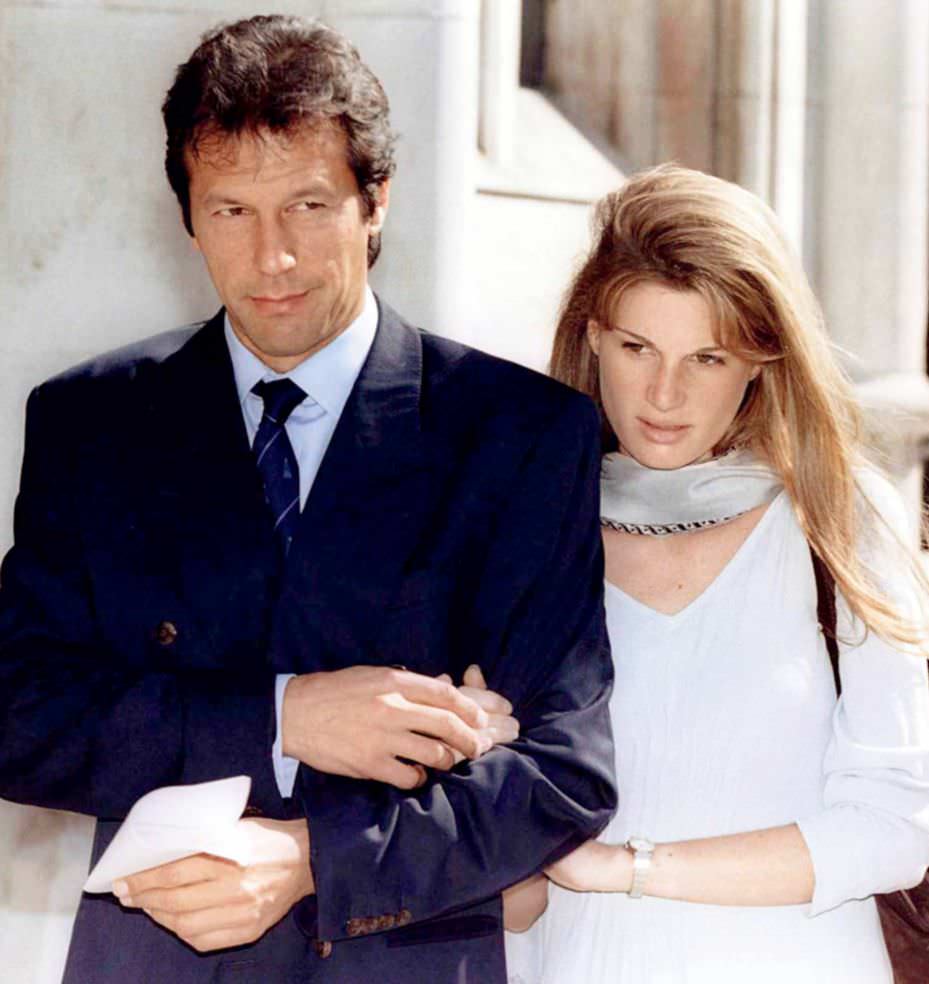 You feel it's the man's job to earn the bread and butter of the household?
You can read up to 3 premium stories before you subscribe to Magzter GOLD
Log in, if you are already a subscriber
Get unlimited access to thousands of curated premium stories, newspapers and 5,000+ magazines
READ THE ENTIRE ISSUE
August 2018