I Believe I Am A 'Savvy' Woman Because... 'I Fought, I Survived. I Am A Fearless Tigress, Wounded But Empowered Enough To Fight Back For My Cubs.'
Actress, homemaker, mother, writer, two-time winner of the Dadasaheb Phalke Award for Short Film Director and black belt martial artiste, I am Aartii Naagpal, a woman who wears many hats but gives everything she does her all.
CHILD'S PLAY
I was born to actress, producer, social worker and politician Shradhha Panchotia, daughter of filmmaker Shri Vitthaldas Panchotia and Ashwini Kumar Nagpal. I was very attached to my mom but when I was three, I was sent to boarding school as both mum and dad were busy with their very public careers and wanted my sister Deepshikha and me to study in the 'right' atmosphere. My mom lost her three younger brothers and though she had a sister, she was nanaji's 'son' and she tried her level best to live up to his expectations. She even kept his surname after getting married. My parents argued a lot about this, but mom was resolute. She was a true brave heart and will always be my idol.
BONDING WITH MY GRANDPARENTS
My nanaji had walked with Gandhiji during the Satyagraha dandi march and knew his life closely. At the age of 90, he was working on a film called 'Gandhi' and would make me write a draft of the film after I got home from school. I was a hyperactive child and wanted to play most of the time. But nanaji would ask me to write his script as he narrated it. So, I used to run away to play in between but then I would come back to see him still narrating with his eyes closed! I would feel bad and out of respect would start writing again.
My naniji would make me fast for Navratri and Shankar Parvati vrat. I used to help her do all the chores at home as I was the only physically present support they had at that time.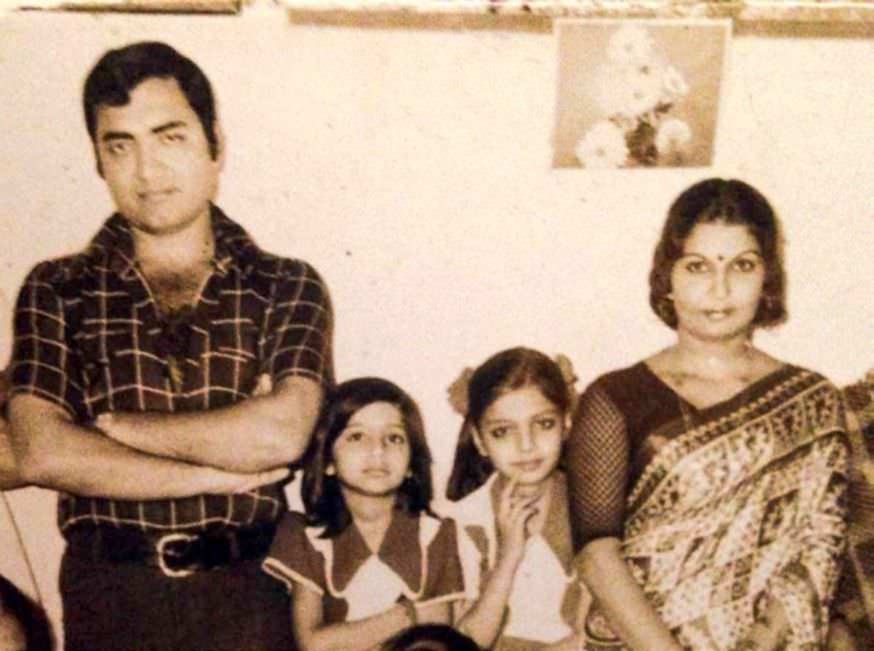 LIFE IN BOARDING SCHOOL
Boarding school was tough. We had to wake up at 4 a.m for havans and had to practise bharatnatyam and malkham. Everything was on a schedule; we weren't allowed to sleep late and had to eat whatever was served, be it karela or neem juice. There were fixed timings for studies and playing, and I didn't like it. I remember standing outside, looking up at the sky, waiting for mom to swoop in and take me away from there, but she never came.
I missed my mom, as growing up she wasn't around much. I cried and pleaded for two years and was finally brought back to Mumbai. It didn't help though as mom was busy in Gujarat with her projects and I was living with my nana and nani.
I was put in an all-girls school in Mumbai. I was very athletic and practised karate till Standard 10. I also participated in sports like the 100 meter race, high jump and long jump, and even dance competitions. I was the head scout, and a favourite of many teachers even though I was one of the naughtiest girls in class.
I was also independent, tough and used to speak up and fight with the boys who misbehaved with me or my friends. My dad too was very liberal and treated me like his son, but he was very strict about the time I had to be home.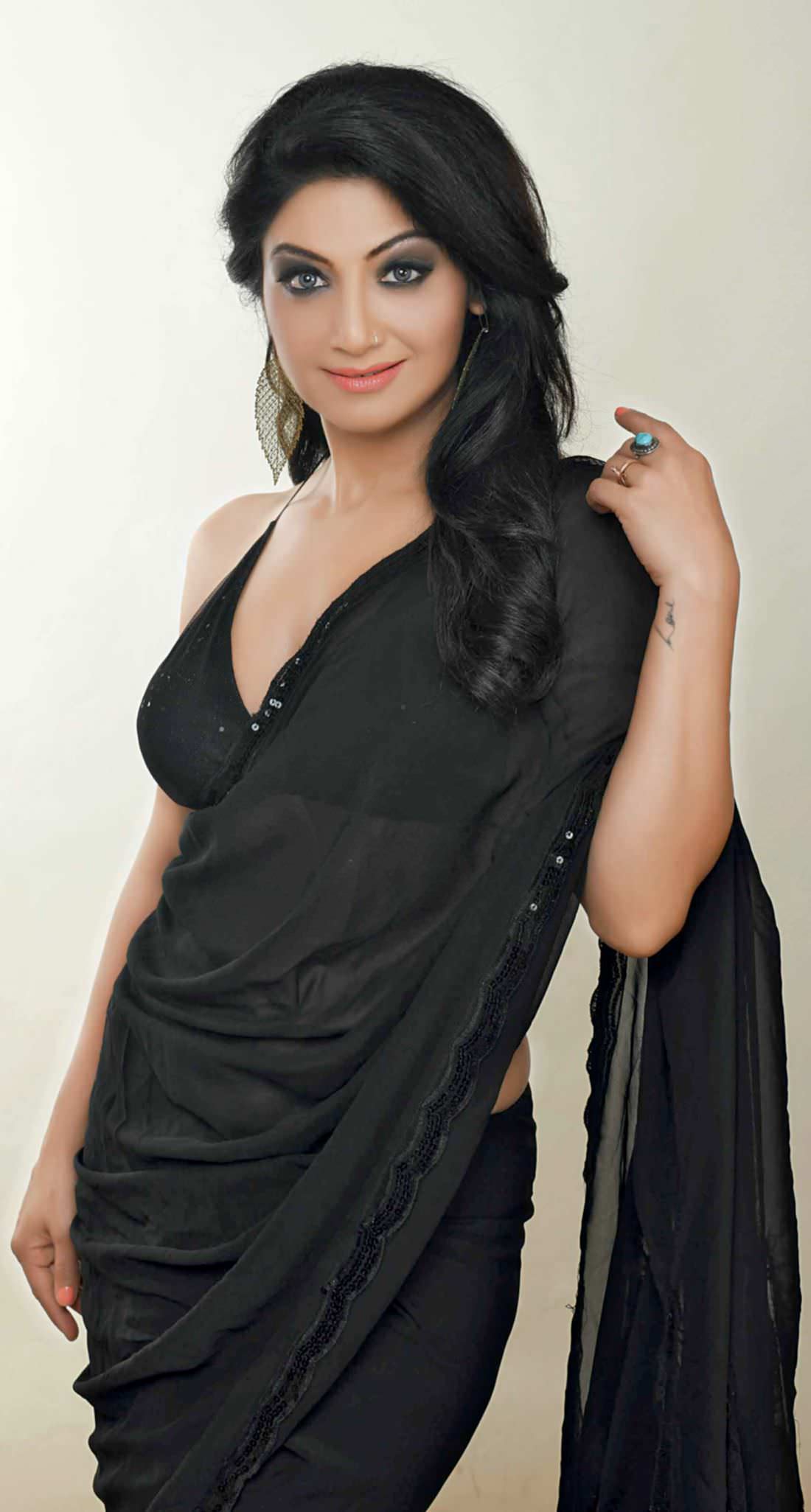 THE ACTING BUG
I always wanted to be an IAS officer and do something special for my country, but I was unknowingly thrust into the film industry. My mom wanted me to be an actress; she believed in the talent even I didn't know
I had. I got my first acting gig when I was in the fifth standard - my mom made me act in 'Jwahar Bhatta'. I didn't know anything about acting, but did it for fun and also because it meant my mother would be around. I then acted in a documentary called 'Gaya Andhera Hua Ujala'. My parents made this film which was a comment against the dowry system.
But the first film I did as an adult was 'Gangster' directed by Dev Anandji. I had actually accompanied my sister for the audition, and they wanted a heroine who was also a good dancer. When they played the song 'Hoto pe aisi baat' from 'Jewel Thief', I just danced away unconsciously. I think that blew Dev sahab's mind and I was on the project.
THE UNPLEASANT REQUEST
While I was still shooting for 'Gangster', mom introduced me to Ratan Jain who offered me 'Baazigar' after our very first meeting. Shortly after that, I met Hari Singh who was Sridevi's secretary at that time. He wanted to handle my work as Sri ma'am was leaving the industry. But he asked me to strip down to a bikini for him and that made me really angry. He wanted full control of my life and that was unacceptable. I refused to meet him and avoided his calls.
Later, he joined Venus as an EP and was asked to speak to me about the role for 'Baazigar' (which later went to Shilpa Shetty). He met me at Mehboob Studios and very slyly asked me if I wanted the role of the sister. He did not disclose that the story was about two sisters, both opposite Shah Rukh Khan. As it is I hated him, and at 17, it felt like he was mocking me, so I said, I'm not here to do that. This message was conveyed to Venus and ended up creating a very bad image of me.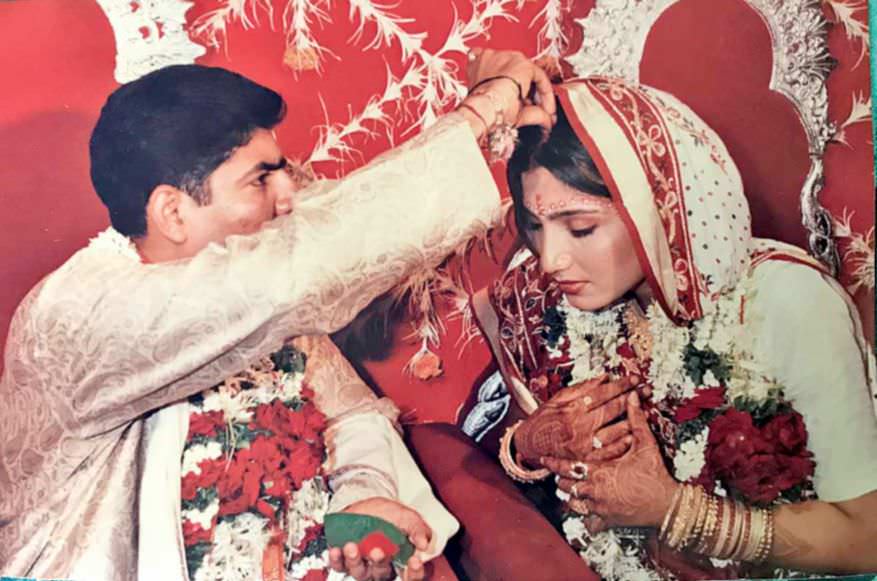 WORKING WITH SHAH RUKH KHAN
Not long after, I was offered a role in 'Guddu', once again opposite Shah Rukh Khan, and ironically, here too, the two lead heroines were sisters. I had a huge crush on Shah Rukh ever since I saw 'Fauji'. I used to shiver internally whenever he was around, but Shah Rukh was really sweet and supportive on the set.
ON A ROLLERCOASTER RIDE
I then signed 'Khuddar', produced by N R Pachisia and directed by Iqbal Durrani. I was told that I was playing the parallel lead opposite a new actor, the first pair being Govinda and Karisma. But the director fooled me and cast Adi Irani opposite me, which I realized only after reaching Madras for the outdoor shoot.
What's more, during the shoot, the director propositioned me. I insulted him and fought with the producer about it. Because he was insulted in front of the whole unit and since he couldn't replace me at that point, he took revenge by cutting down my role and did not give me my last payment. They even dubbed with a replacement. It was horrible and unacceptable.
After that incident, I did many films, ad films and even photoshoots. In 'Dance Party', I got to play a negative character called 'Poison'; it was very different and exciting. I was also featured on the cover of 'Eve's Weekly' and because of that cover, I was offered 'Khiladiyon Ka Khiladi' opposite Akshay Kumar.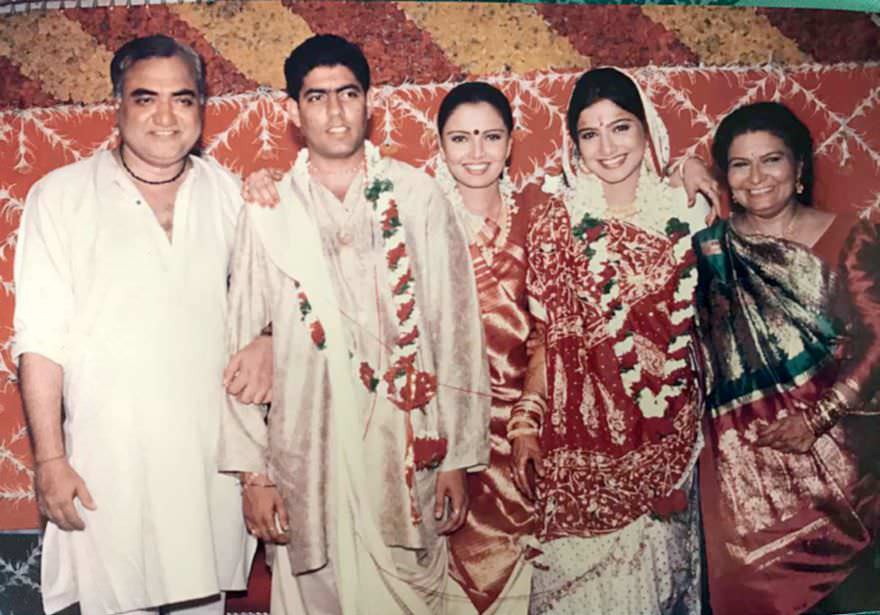 MY TRYST WITH AKSHAY KUMAR
I remember doing a very glamorous photoshoot with Jayesh Seth, and Akshay used to assist him on and off, and that's how we first met. The shoot was very sexy, I was wearing a bikini with a sarong, plus we did some cute pictures in shorts on the beach. After the shoot, Akshay pestered Jayesh for my number and called me over to his house – this was just after 'Khiladi' had released. I didn't think much of it and went over bindaas. But when I went to his home, he informed me that he had sent his family to see the movie and I realized that we were all alone. I found that a little strange, especially as he was cooking for me. For a moment, I thought he had feelings for me and so I made it very clear that I was already dating someone who I was deeply in love with. He took it very easily and said that we were just friends, but we never met after that.
MEETING ANIL – MY LOVE
My sister and I were going for a drive with her designer friend Madhu when I first bumped into Anil Mistry. He was Madhu's friend. We met a couple of times after that and I found it really easy to talk to him. He was an engineer and I had left my engineering studies to pursue films, so we had some kind of common ground. We got closer and though this was still landline ka zamana, we exchanged numbers.
Shortly, I signed a Tamil film and was away from my family and friends for almost two months. It was like a punishment - I had to wake up at 5 a.m for a long day of shooting, then come back to an apartment with only my hairdresser for company. There were no cell phones at that time, so communication was tough. On Valentine's Day though, I got a telegram from Anil, and I was touched.
Flight tickets were expensive then, but it was new love and we both missed each other terribly. We decided to split the travel cost and he flew over to visit me on the set. My producer was very protective of me as I was still just a kid, so I had to hide it from him and say that Anil was my cousin. That weekend was beautiful and filled with so many romantic moments. I was very happy.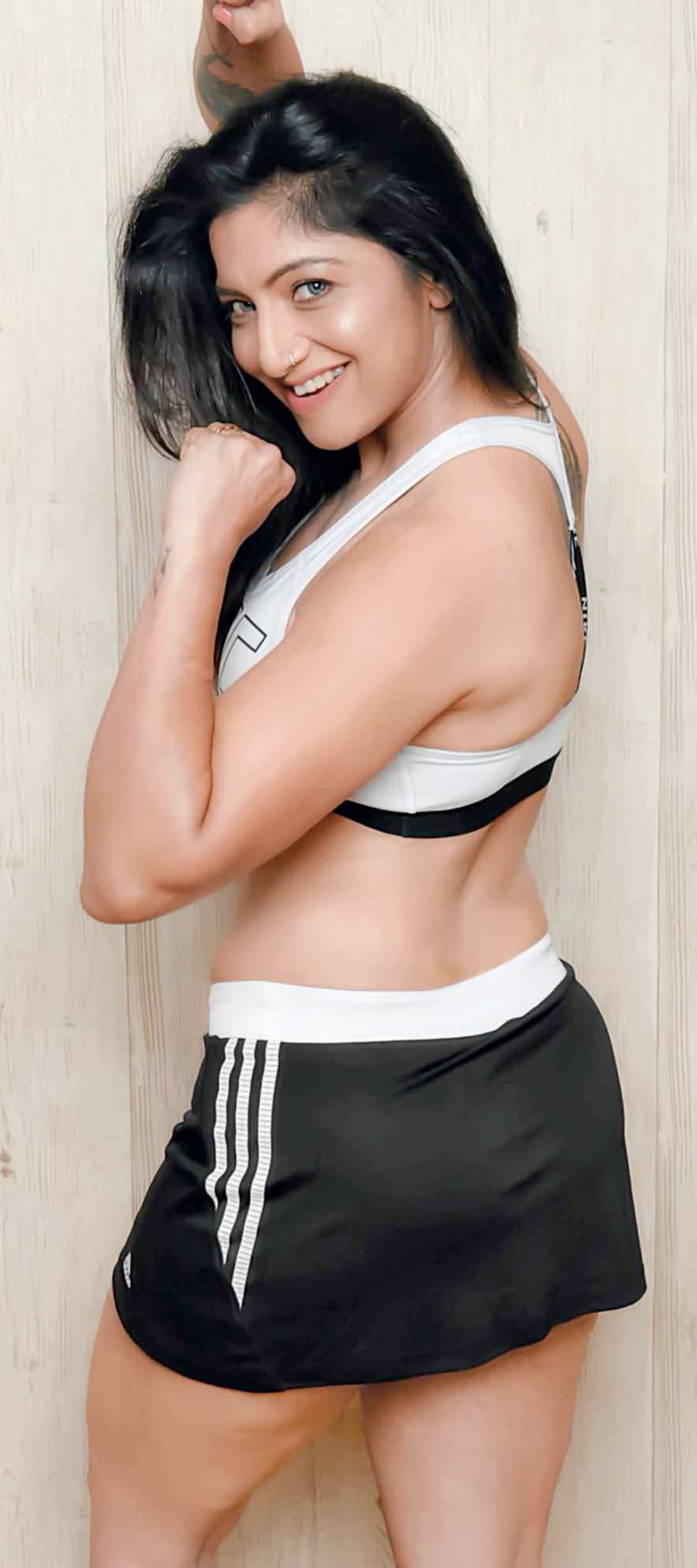 SECRET MARRIAGE
When I met Anil, I was a teenager – stupid, vivacious and crazy – thinking love was a do or die condition. Perhaps, the lack of love I felt from my mother was what led me to cling to the love I thought I was receiving from someone else. But I had no idea what was in store for me.
Jaywant Thakre, my makeup man and best friend till date, and Pooja Pahuja, who used to coordinate my work, were like my guardians. Time and again, they would tell me, 'Kya kar rahi hai, pagal kaam par dhyan de, ye boyfriend kuch kaam nahi aayega (What are you doing… mad girl, focus on your work, this boyfriend is no good)'. But I never listened, I was in love.
In 1994, we got married at the Bandra Court with my sister and Anil's friend as witnesses. My parents never knew about it. All I knew was that I was madly in love with him and he showed me that he felt the same. Besides, I didn't want to continue working in films; I wanted a simple life with a family who eats together and has time for each other. But all of that turned out to be a disastrous fraud.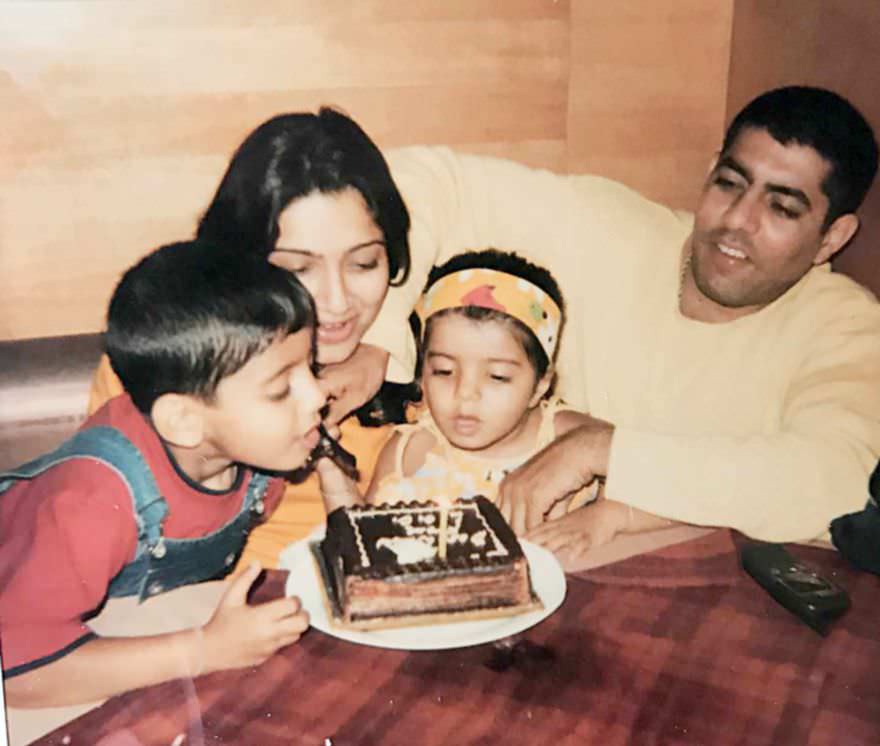 THE BETRAYAL SOON AFTER
While we were dating, I didn't allow him to touch me intimately or agree to a long vacation alone. It turned out that our secret marriage was a scam to get me to have sex with him. After the "marriage", he took me to Goa, Mahableshwar and then Alibaug. I had never touched alcohol in my life, but he forced me to drink and it got to me. I was so much in love that I let him manipulate me.
For 15 days, he had a gala time with me and I went along with it. This was also the first time I had hidden something from my dad. When I got pregnant, I decided it was time we told our parents. He just laughed at me and said, 'Are you a fool? That was a fake marriage, who gets married sitting in a jeep? It's a fake certificate'. I also overheard him telling a friend, 'Yeh filmi ladki ke saath thodi shaadi karte hai, isko rakhel banate hai (We don't marry girls from films, we only make them our mistresses)'.
I broke down crying and even fought with him, but it was all done. He had played his card and I was left feeling so vulnerable. I pleaded with him but he fooled me again. He convinced me to abort the child and go back to work, saying we would sort things out after I finished my projects. In my mind, I was married to him and like a complete cow, I listened to him.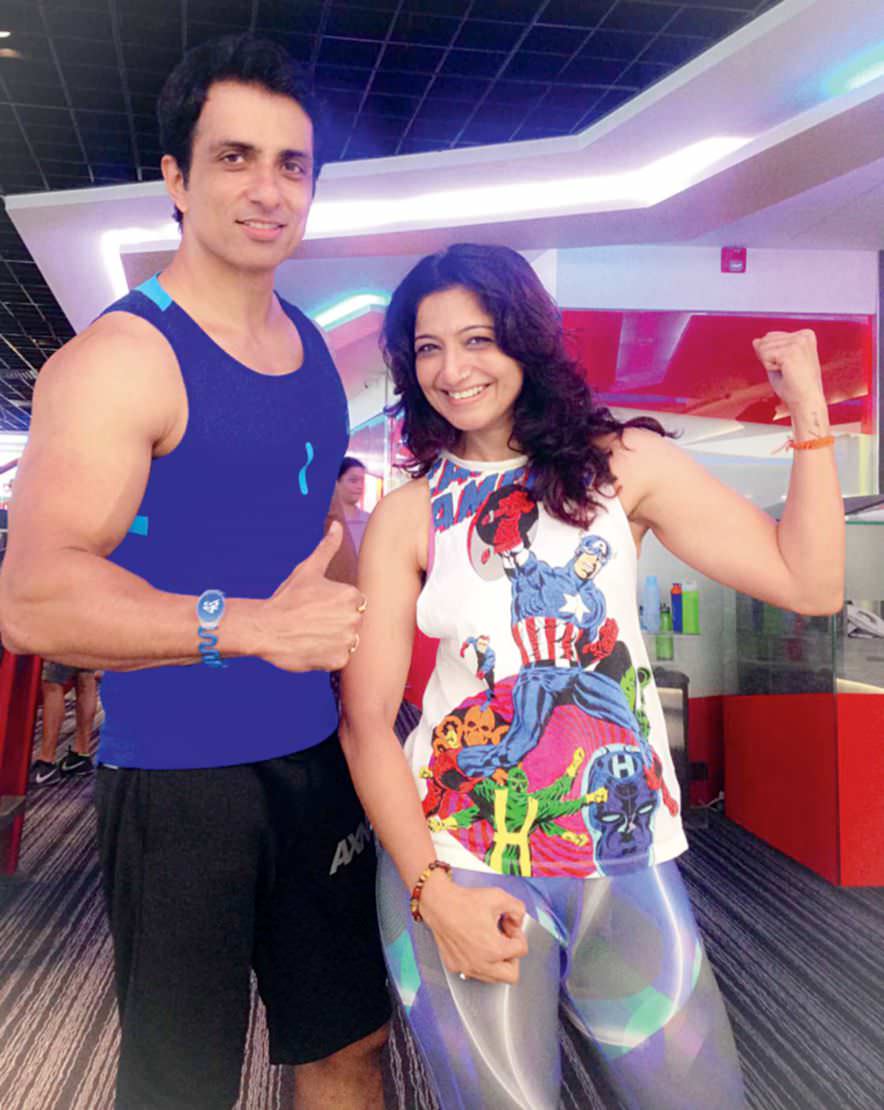 LIFE TAKES AN UGLY TURN
I tried to focus on work but there was so much happening – from fighting with a producer who refused to pay me, to constantly fighting with Anil about our relationship. He kept telling me that his mother was looking for a girl for him from their samaj. It was torture and no matter how busy I was, I was very disturbed. I felt so cheated; he got what he wanted from me and was now ready to drop me like a hot potato. I was going mad and mom wasn't around. I had told dad everything except about the abortion - I didn't have the guts to do that. But there was this voice in my head that told me to hold on to this marriage, fake or not.
One night, I took some sleeping tablets and couldn't wake up the next morning no matter how hard dad tried to wake me. Dad lost his cool, called Anil and warned him, 'If my daughter passes away, I swear I won't leave you alive'. Anil got scared and they both took me to the hospital. The police came for a statement, but I lied saying that it was an accident to keep Anil out of it. He realized the gravity of the situation and then took me to meet his parents.
I then told my mom about Anil. She said he wouldn't be good for me, that I came from a film background and I had a future, and that I shouldn't marry him. But still my parents met him on my insistence. Mom asked him to watch 'Dance Party' as that was my boldest role. She wanted him to accept me the way I am. Deepak Balraj (the director) showed him and a few others the film trial before the release. There was smooching and a lovemaking scene. He said he was okay with it and I thought all was well. But Deepakji took me aside and said, 'You are a fool, you are getting married to your fan, it will cost you your life. Don't do it'. I didn't listen.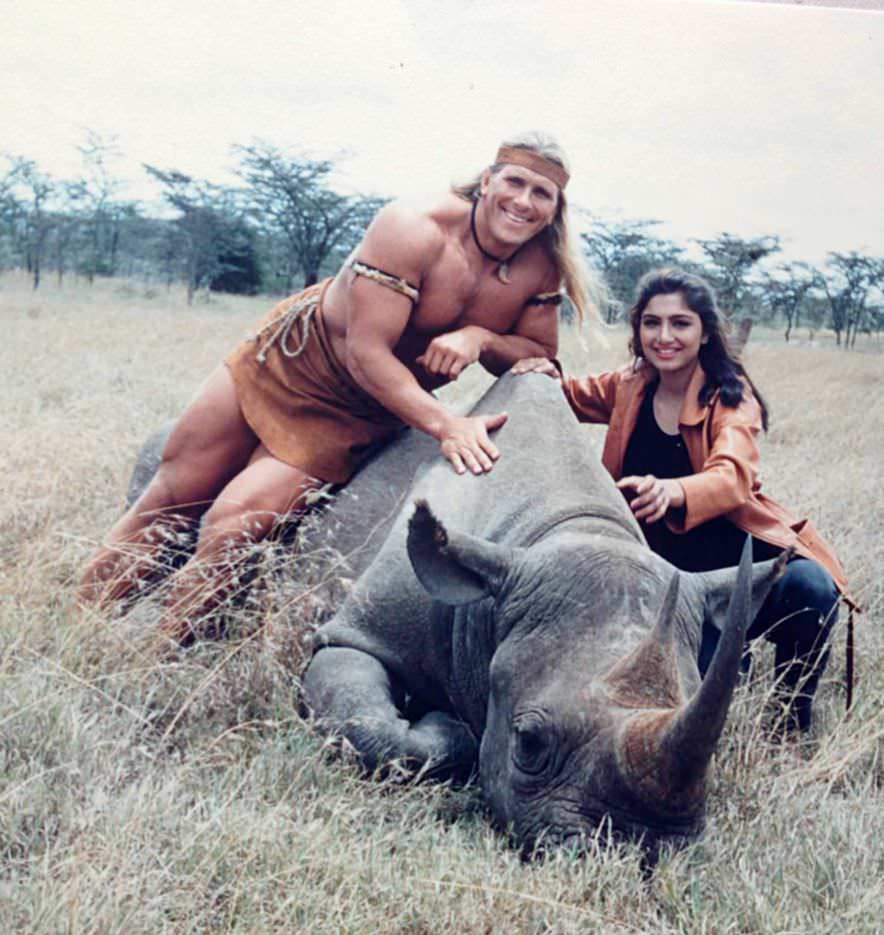 ON A DANGEROUS PATH
You can read up to 3 premium stories before you subscribe to Magzter GOLD
Log in, if you are already a subscriber
Get unlimited access to thousands of curated premium stories, newspapers and 5,000+ magazines
READ THE ENTIRE ISSUE
August 2018