'WILLIAM AND HARRY ARE THE BEST – I LOVE THE FACT THEY CARE SO DEEPLY'
AS SHE CELEBRATES HER CBE THE DIANA AWARD CEO TESSY OJO INVITES OK! TO HER HOME TO CHAT ABOUT HER WORKING RELATIONSHIP WITH THE PRINCES CONTINUING DIANA'S LEGACY AND HER "SECRET VOLUNTEER"
Tessy Ojo's social media bio is heavy-duty – "CEO of royal charity The Diana Award, Anti-bullying pro, Civil Society Leader, Social Change Advocate, Philanthropist, Wife & Mother and Brand Ambassador." It's exhausting just reading the list, let alone fulfilling her superwoman role every day.
Her incredible efforts are why she's such a worthy recipient of her new CBE, having been named in the Queen's Birthday Honours list earlier this month. The award recognised her work heading up the charity in the late Diana, Princess of Wales' name, which offers mentoring and support for young people and anti-bullying schemes. One person who was quick to applaud her was the Duke of Cambridge, who sent Tessy a personal letter of congratulations, having previously thanked her for continuing his mother's legacy.
Although she'll be the one accepting the accolade in person from a senior royal (yet to be announced), she says it wouldn't have been possible without the support of her husband Stephen, 51. He encouraged her to quit her well-paid corporate job 20 years ago to pursue charitable endeavours. At the time, the couple had two young children, Keren and Jonathan, now 22 and 20 respectively, and Stephen's support meant that Tessy, 49, could be both mother and CEO.
Here, after inviting OK! into her beautiful home in Kent, she chats about her journey so far and why the award is bittersweet…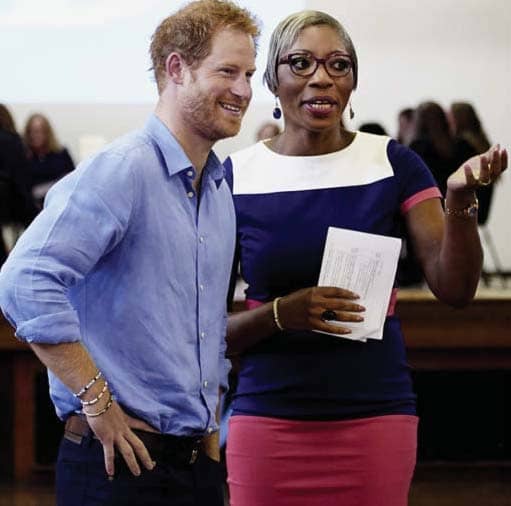 Congratulations! How are you feeling?
I'm on cloud nine. I feel like I should justify it and be doing more to earn this, but everybody's telling me, "This is a reward for what you've already done!" I've known since May, but only told my husband, children and one of my brothers, Ambrose.
Where were you when you found out?
I was working from home when I got the email from the Cabinet Office. My husband was in another room working, so I forwarded the email to him because I couldn't believe it. He came to me and we just stared at each other. I said, "For real?" and he went, "Yes, for real."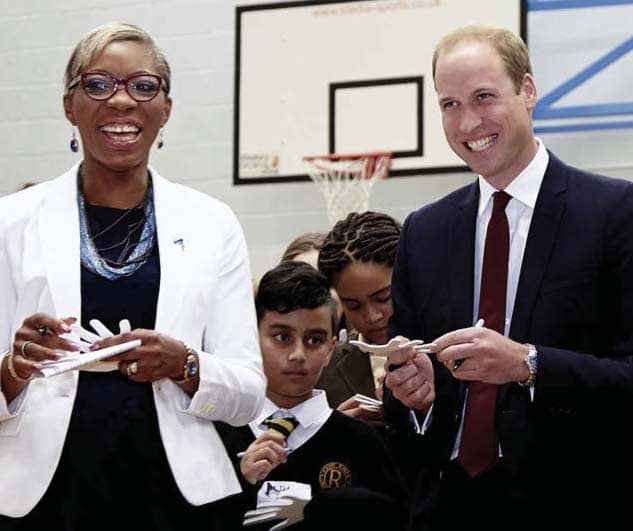 Tell us about the letter you received from the Duke of Cambridge, too.
It was a beautiful congratulatory message, which was amazing. There was also a lovely message from The Duke of Sussex's office too, offering his congratulations. I feel incredibly honoured to receive these messages and will certainly cherish it for a very long time. Both brothers are very involved in our work, so it felt special to get this from them. Prince William is particularly involved in our AntiBullying Programme and only a few years ago, brought all the tech giants together to try to tackle cyberbullying, and that came off the back of him meeting young people who'd wanted to take their own lives. He felt connected, and set up this incredible taskforce. Prince Harry is also involved in our Mentoring Programme and last year, he gave the keynote speech at the very first UK National Youth Mentoring Summit. Both the brothers are the best. I love the fact that they care deeply. They never do things just for the photos, they roll up their sleeves. They've been brought up to look after their mother's legacy.
Can you recall meeting William and Harry for the first time?
You can read up to 3 premium stories before you subscribe to Magzter GOLD
Log in, if you are already a subscriber
Get unlimited access to thousands of curated premium stories, newspapers and 5,000+ magazines
READ THE ENTIRE ISSUE
October 27, 2020