'APOLLO BROUGHT US EVEN CLOSER TOGETHER'
MYLEENE KLASS TELLS OK!'S JOSIE COPSON ABOUT HER SON'S FIRST BIRTHDAY AND HER RELATIONSHIP WITH PARTNER SIMON MOTSON
When a child turns one, it's not only a celebration for them but also for the parents who have survived the sleepless nights, hundreds of nappy changes and many tears.
Myleene Klass and her partner, fashion PR guru Simon Motson, 45, have had the extra challenge of spending a large portion of their son Apollo's first year in lockdown. They decided it was therefore of utmost importance to mark the occasion with a small socially distanced party in their seven-bedroom north London home.
Just a couple of days after the party, we caught up with Myleene, 42, who also has daughters Ava, 12, and nine-year-old Hero from a previous marriage, and she is clearly in a love bubble. Since meeting Simon – who has a girl and a boy from a previous marriage – on a blind date five years ago, she has been blissfully happy. Her life has become more perfect than she ever would have imagined.
Here, Myleene tells us all about her thoughts on getting married again, the possibility of having another baby and her love for her blended family...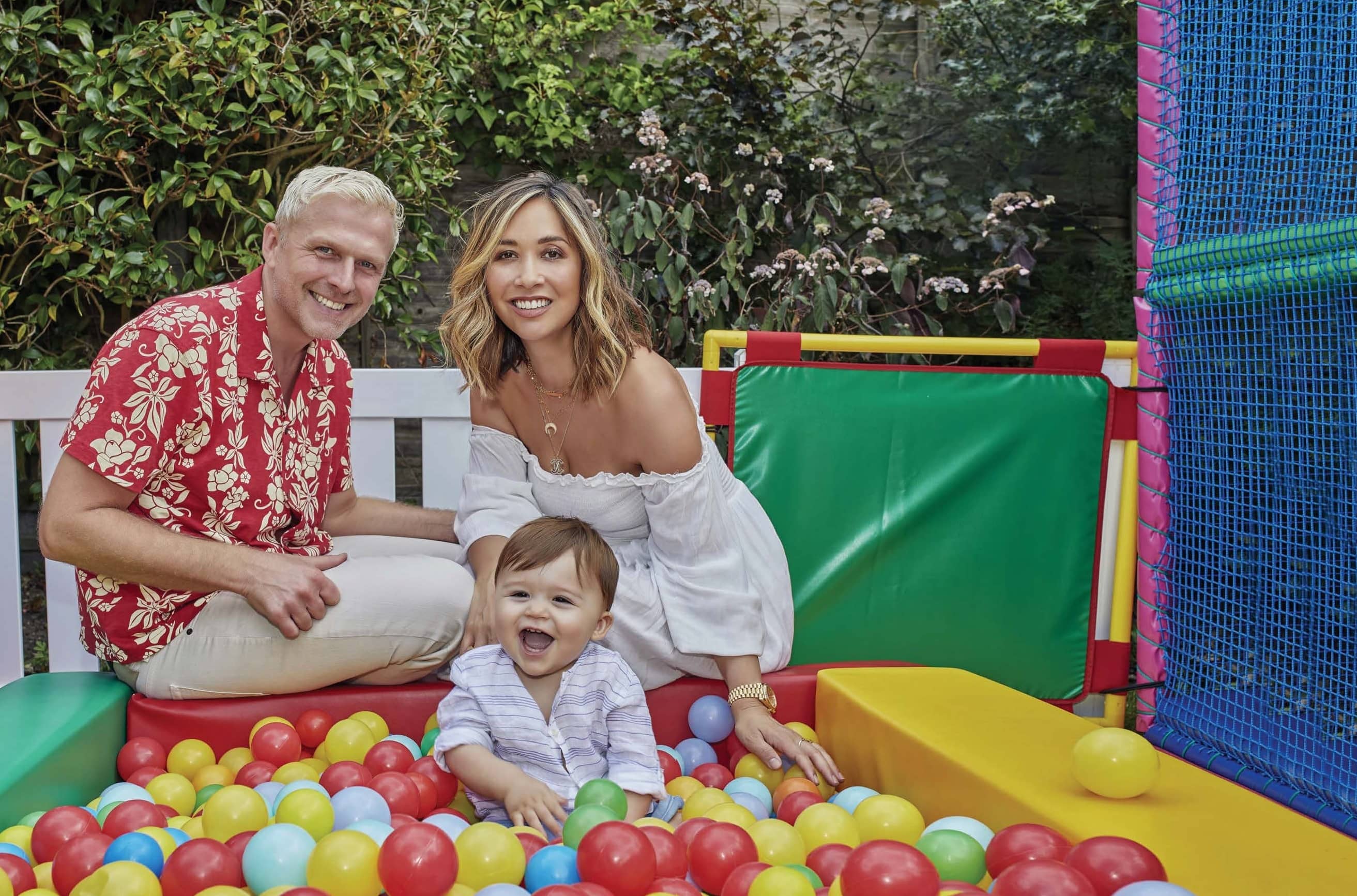 How was Apollo's first birthday party?
It was such a wonderful day. I've got more kids than most people, so we already have enough for a party, then I had a small number of friends over too. The great thing about the low number of attendees was that we all got to have a bigger portion of cake. I had a birthday when it was complete lockdown, and so did Hero, so to be able to mark this one was great. Apollo is such a special miracle baby. He's the most incredible little boy who is so loved by us all, and he brought us even closer together.
Did Apollo enjoy the day?
It was quite a lot for him. He's never seen soft play in his entire life, and never tasted cake before. He just didn't really know what to do with any of it, as he's been in lockdown for four months. We were all a little overwhelmed, he had a ball! It wasn't the party I originally had in mind for his first birthday, but my friend pointed out that the parties are more for the adults. It was just nice to see him doing what he should be doing at that age, and singing Happy Birthday to him. It really is the small things. It would have meant so much to have all our family and friends there, but we can do that for his second birthday. He was spoilt rotten. My daughter got him a NASA astronaut outfit, which she keeps trying to put him in and I have to remind her that it's 30 degrees outside [laughs]!
How has his first year been?
It feels like he's grown up so quickly – he looks so big in the photos. I feel like I've blinked and lost a year. He's super chilled out, which he definitely doesn't get from me, but he's also very reactionary, which is from me. He's right down the middle of both Simon and I. He's got my eyes, but Simon's face shape and his thighs. He's going to be strong like an ox. He will be on England's rugby team for sure! I don't want him to go into the scrum. I want him to be one of the pretty boys otherwise I'll be going onto the pitch to fetch him!
You can read up to 3 premium stories before you subscribe to Magzter GOLD
Log in, if you are already a subscriber
Get unlimited access to thousands of curated premium stories, newspapers and 5,000+ magazines
READ THE ENTIRE ISSUE
August 18, 2020