'My miracle twins were born 1,400 miles apart!
Nancy Rohde, 37, who works in investment, lives with her husband Justin, 38, a credit card processor, and their daughters Lilly and Audrey, both four, in Kentucky
Sitting in the delivery room, gazing at the two babies in my arms, I still couldn't believe they were here. I looked up at Justin and we smiled, tears in our eyes. All the heartbreak and pain had been worth it. We were a family at last.
Every parent believes their children are special. But looking at Lilly's wide-awake eyes and Audrey's newborn ones, I knew that mine truly were. After all, how many twins are born five weeks and 1,400 miles apart?
Like so many people who struggle with infertility, I had no idea how hard our journey would be.
I met Justin on a blind date at 19 and immediately knew this funny, clever guy was special. We dated for seven years and then married.
I'm an organiser and an optimist. Living in Chicago, we'd talk about our family plans with confidence. I wanted three children, Justin wanted two – it all seemed so clear and easy. Until we actually tried.
Just before I turned 30, when I'd finished studying, we agreed the time was right. At first it was exciting, but six months later, with a tight knot in my stomach, we went to see the doctor. I knew something was wrong.
I tried to stay calm as they ran the tests, but I felt my heart lurch when he said I had polycystic ovary syndrome (PCOS). However, he had a plan and said if we followed it, he was confident a baby wouldn't be far away.
First, we tried Clomid – a drug that stimulates ovulation. When that failed, we had three tries at IUI, where Justin's sperm was put directly into my uterus.
Month after month my period continued to come, each time more upsetting that the last. A voice in my head just wouldn't stop asking, "Why isn't this working?"
When the doctor suggested IVF, we said yes right away. I was overwhelmed by the huge box of vials, patches and pills. I felt so lonely, as there was no one I was close to who had been through it. But I absolutely believed it would work.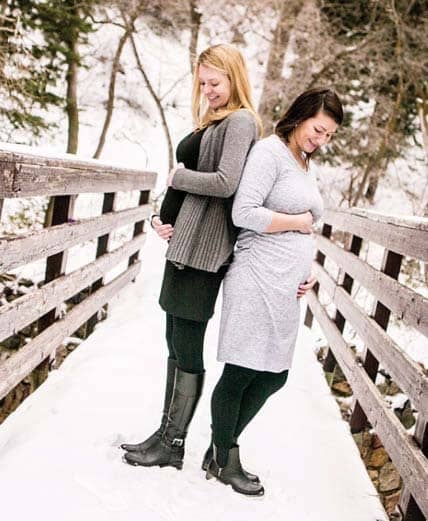 You can read up to 3 premium stories before you subscribe to Magzter GOLD
Log in, if you are already a subscriber
Get unlimited access to thousands of curated premium stories, newspapers and 5,000+ magazines
READ THE ENTIRE ISSUE
October 12, 2020