MATT LAUER RAPE SCANDAL EXPLODES
National Enquirer
|
October 28, 2019
DISGRACED SEX FIEND ATTACKS HIS ACCUSER
A FORMER NBC staffer has triggered a firestorm by breaking her five-year silence to publicly accuse Matt Lauer of rape — and the fired "Today" show host has come out swinging even as his old TV pals appear to embrace the chilling charges against him!
Now in an explosive special report, The National ENQUIRER exposes the untold story behind the scandal that began when the father of three first "targeted" his accuser, Brooke Nevils, while they were both covering the 2014 Sochi Olympics in Russia.
Just five months after the 61-year-old sleazebag was sacked by NBC over a sexual harassment complaint, The ENQUIRER was first to report in April 2018 that the woman who made the charge was a former assistant to Meredith Vieira who worked the Winter Games.
At the time The ENQUIRER chose not to name Brooke, who has since come forward with the explosive charge Lauer raped her during their first sexual encounter in Russia.
She claimed she'd been drinking vodka and then went to Lauer's room twice, first to retrieve a press pass he had jokingly taken from her — then, after he invited her back and answered the door in a T-shirt and boxers.
Brooke said Lauer kissed her and pushed her onto a bed and asked her if she liked anal sex. Despite her declining "several times," she said he forced himself upon her as she wept. Brooke claims she was too drunk to consent to the encounter, which left her bleeding for days.
Lauer furiously denied the charges and launched a blistering attack on Brooke.
In a bombshell 1,400-word statement, he claimed her account was "categorically false" and added "she certainly did not cry."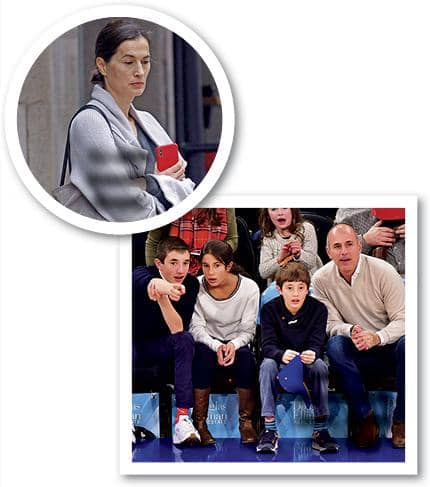 You can read up to 3 premium stories before you subscribe to Magzter GOLD
Log in, if you are already a subscriber
Get unlimited access to thousands of curated premium stories, newspapers and 5,000+ magazines
READ THE ENTIRE ISSUE
October 28, 2019