Elli Avram: A Closet Drama Queen
Maxim India
|
December 2015
The elegant and demure Greek-Swede import is actually a closet drama queen and is ready to take on everything Bollywood has to offer, but on her own terms. Heres her Maxim debut.
Who is Elli Avram?
Mysterious. Everyone I've ever met tells me they can't read me. And I'm a girl who can surprise you, a lot.
You actually have quite a long name...
Well, my full name is Elisabet Emily Granlund Avramidou. My father's Greek and in Greek culture, children get their names from the father's parents. So my name—Elisabet—is from my paternal grandmother. That's the tradition. Grandlund is my mom's surname and I use it as my middle name. Avramidou is my father's surname. I have Emily as part of my name too—that's my mother's godmother. But then you tend to get a nickname and mine has always been Elli. If someone calls me Elisabet I feel awkward—I'm not used to people calling me that.
You're half-Swedish and half-Greek. How has that shaped your personality?
I've grown up in two completely different cultures. Greeks are super strong and family oriented. It's a lot like Indian culture, to be honest. We're very much into each other's lives and we all live close to each other. The Greeks are more orthodox, I guess. Today, Swedish people are very chilled out and openminded. I have learned to see the world in two ways and I think it has given me a broader understanding of other cultures. I think it has also made me wiser. That's also the reason why I have been able to adapt to India so quickly.
What was growing up in Sweden like?
I grew up in a suburb of Stockholm—it's actually 20 minutes from the main city. It's a very calm place, there's villas and forests and the sea. I always dreamt of having a dog and luckily, all my neighbours had dogs so I got to play with them. My brother and I have been close ever since our childhood. We share a very deep and interesting relationship. In fact, when I was younger, I was more like a tomboy, looking up to my brother and wanting to be just like him. I used to wear his old clothes. I remember we had this love for dressing up in common. We would ask each other for opinions on what to wear. When I was younger he was more strict in many ways but I think he trusts me a lot now.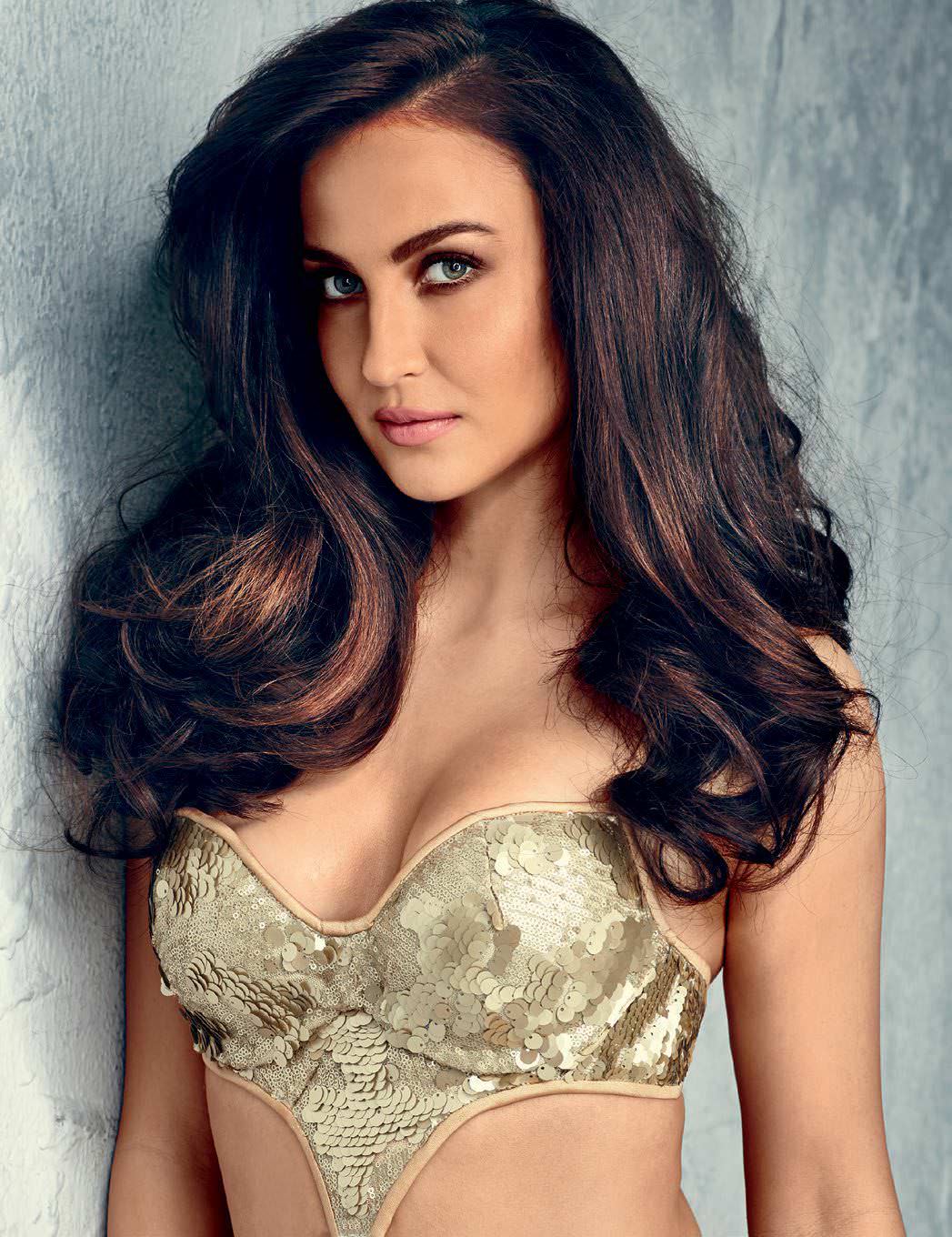 Taking fashion advice from the big brother. That's pretty cool. How would you describe your personal style?
I have always liked elegant and sexy clothes— like a bodycon dress and super high heels. I love high heels. I've always found that looks sexier than wearing something with a deep neck and a push-up something...you know? Then there's nothing left to tease with. I think I've always liked teasing.
What are you most comfortable in?
You can read up to 3 premium stories before you subscribe to Magzter GOLD
Log in, if you are already a subscriber
Get unlimited access to thousands of curated premium stories, newspapers and 5,000+ magazines
READ THE ENTIRE ISSUE
December 2015