Second Coming Of Imran Khan
Man's World
|
September 2015
Back on screen after a paternity break, Imraan Khan's raring to return to his kind of cinema. He's staying as low profile as ever - and telling it like it is.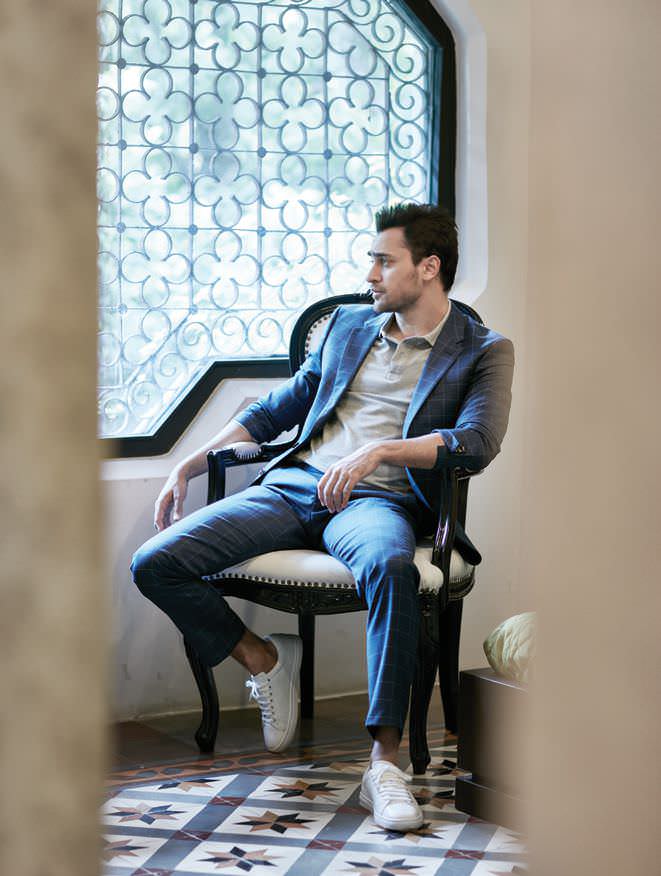 I expected my interview with Imran Khan to be boring. The obvious. It's what a lot of friends, colleagues and fan opinions had led me to believe. And his shyness on the day of our photoshoot only compounded this theory. He's an articulate guy. He'll speak his mind and not mince words – even if they aren't the most flattering towards him — but you know he's thought about every one of them while framing his sentences. That's why he was no good when we tried playing a word association game with him on camera. For heaven's sake, who takes 15 seconds to utter the first thing that comes to their mind when you say 'man'?
"I'm not surprised. He's the guy whose idea of a party is having 5-6 people over, bonding over drinks and classic rock," said a friend of his, whom I happen to know. The actor himself tells me that recently, he left a party without finishing his first drink because "there were too many people, and someone stepped on my shoe".
For better or for worse, I decide to wing this one. I pen down a good two dozen questions I'm fairly sure I won't even ask Imran, and a week later, I land up at his sprawling Pali Hill bungalow just in time to watch his little daughter Imara – thumb in mouth — going off to playschool in mother Avantika's arms. I'm looking out at this scene from Imran's study on the ground floor, when he walks in. Half an hour later, he must head to the nearby Mehboob Studios for a round of music channel interviews. "You're welcome to tag long everywhere," he offers. The interviews are to promote Katti Batti, which releases this month. It's an important film for Imran, considering it's his first release since November 2013, but he's not seeing it as a big comeback. "I view it as a film that is made in the style in which I started my career, and in which I would like to continue working. The way we made Jaane Tu… Ya Jaane Na, Delhi Belly, I Hate Luv Storys and Ek Main Aur Ekk Tu — with a great deal of love, care and attention. These are handmade films, so to say. I find that whenever I've worked in that manner, I've been happier and the films have also been better."
Lesson now learnt, Imran is quick to admit that he's been carried away by success in the past. "There are endless advisors – be it your mother, wife, friends or people you work with – who will tell you what they think you should be doing," he notes. "There's always a reason, and invariably that reason goes against your gut or first instinct"
After Imara's birth, the plan will remain to take it easy. There's talk of him agreeing to do all kinds of films, but he hasn't signed any. "I've only agreed to one with Tigmanshu Dhulia, but we're far from starting work on it," he says.
Sounds like he has it all figured out, then. Imran, however, says there's no formula for sure-fire success. "You do get a sense of things a week or 10 days into filming. Katti Batti is something I entered with great hopes and expectation, but not knowing things for a fact. But as we worked on the sets, I started thinking it's in line with my creative sensibilities," he says, revealing that some of his earlier flops were a result of not being considered important enough to get a full script before signing up.
That can't have been easy for the actor, who seems obsessed with having everything in order. Five minutes into our conversation, he gets up just to scoop a stray piece of rubber off the carpet, because it has been distracting him all along. Apologies out of the way, he continues, "It's changed now, but some people are still averse to taking your feedback and suggestions. Very often, the director is a highly regarded person with critical and commercial success. You can express your doubts to them, but if they say, "Trust me, I know what I'm doing," then you can't do much. So what drives me to come back is the fact that in my life, I've never done a film where I felt, 'Wow, we've made a masterpiece,' and then that film has failed. The films that haven't done well are ones that I have had personal creative doubts about while making or watching them."
Half an hour later, we're off to the studio, ten minutes away, and the conversation continues in the car, followed by the vanity van, where he gets ready in no time by star standards. Lots of what Imran says surprises me — some things I didn't know and expect, and the rest, I'd have never imagined. Sample this.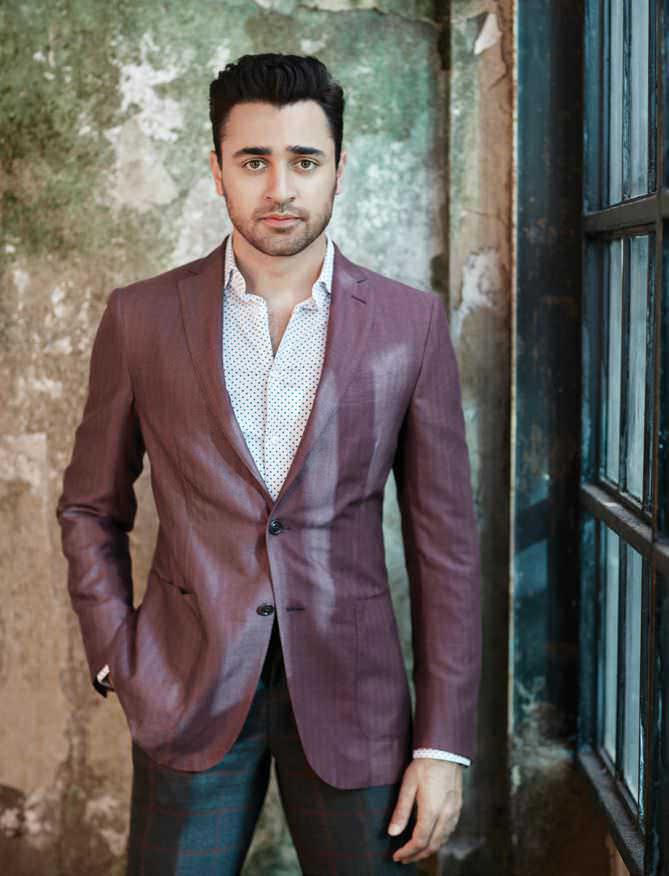 He Doesn't Prioritise Money Or Commercial Success
You can read up to 3 premium stories before you subscribe to Magzter GOLD
Log in, if you are already a subscriber
Get unlimited access to thousands of curated premium stories, newspapers and 5,000+ magazines
READ THE ENTIRE ISSUE
September 2015