Rihanna has never been one to put a man ahead of her career (as Look reported in January, one reason why she split with Drake in October was her busy work schedule). But now RiRi, 28, has sworn off men after several dramatic weeks negotiating the tense love triangle between her on-off beau Drake and her former BFF Jennifer Lopez.
Rihanna was apparently 'hurt' by the shock news that Drake and J-Lo were getting close, after finding out from an industry insider – a mark of total disrespect in her eyes. Soon after, Drake threw shade at their 2016 duet Work, publicly declaring it to be 'an old vibe' at his New Year's Eve do.
But despite the drama-filled start to January (which saw Ri apparently cut both of them off and unfollow J-Lo on Instagram), the singer has relented slightly after Drake, 30, reportedly made a series of grovelling apologies. Last week, he even called Ri 'the queen of everything' at his London gig.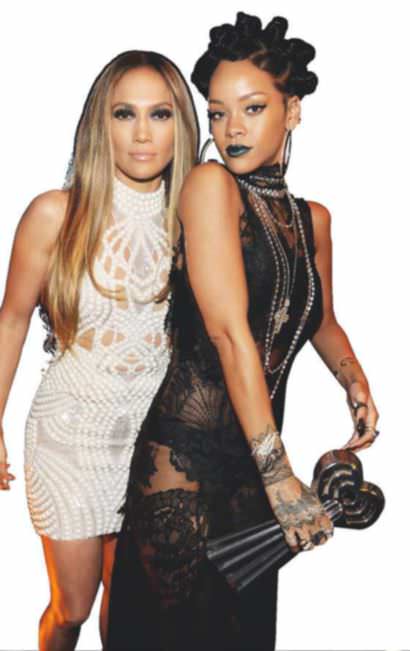 But while Ri is considering her response, J-Lo, 47, is apparently far from impressed. 'I'm sure it's hard for Jen that Rihanna and Drake are still in contact,' says a close pal.
While Drake and Ri have smoothed out their issues, Look thinks we'll be waiting a while for a full reconciliation